Inside: Trying to save more money? Check out the best things to buy in October to really save. It's an easy way to save more money without much work.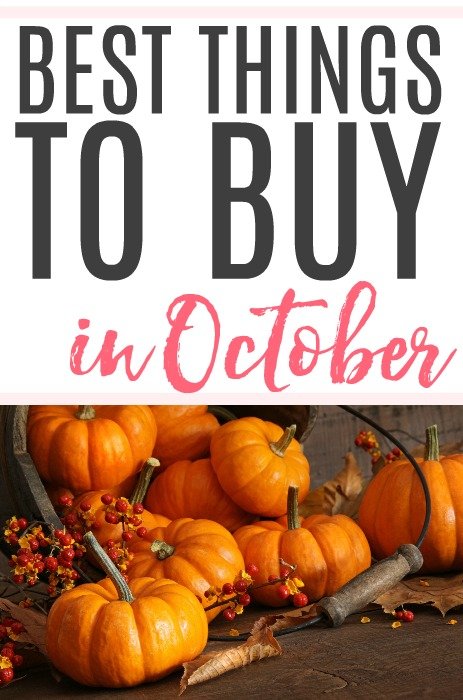 One of my favorite (and one of the easiest!) ways to save money is by stocking up on foods when the prices are at their lowest. I can buy foods for 50-60% of the regular price. When I see a great price I buy enough to last us a few months.
The best part about stocking up when things are on sale is that it doesn't take a lot of my time. Just stock up to really save money on your grocery bill. I am able to get my grocery bill to around $50 a week by stocking up and saving.
October has plenty of sales and good deals during the month. There are lots of fall produce deals, national seafood month, and of course Halloween. Stock up and save during October.
If you want to lower your grocery bill and save money every month check out the best things to buy in October to save!
Seasonal Produce To Buy In October
I love buying produce when it's in season. Not only is it cheaper, but it tastes better too! There is plenty of fall produce that you can stock up on this month. October has some great deals on apples & pumpkins.
You don't have to eat the produce right away. You can bake pumpkins, purée, and freeze them. It's a great way to save pumpkin purée for pies.
I have a trick that will keep apples fresh for a couple of months if you like to stock up on apples. It's also a great time to make slow cooker applesauce and apple butter, or apple dumplings!
October will have lots of sales on Apples, Pumpkins, Pears, Beets, Cabbage, Cauliflower, Oranges, Figs, Sweet Potatoes, and Winter Squash.
If you wait until near or after Halloween you can pumpkins for really cheap. I have found them for as low as $.50.
Bonus Money Saving Tip!
Sign up for Fetch to save more on your shopping trip. If you haven't signed up yet you can just download the app and enter my referral code, RP6FG, during sign up and you'll get 2,000

Fetch

Points ($2).
Best Foods To Buy In October
One of my favorite foods to really stock up on in October is the canned goods. There will be lots of sales and coupons for soups and stews. Stock up on family favorites. They make easy weeknight meals or weekend lunches. I like to serve some soup with grilled cheese.
October is also National Seafood Month. This means there will be deals at restaurants but also in the grocery stores.
If you see some great deals on seafood stock up and save. Most seafood comes frozen and lasts for months in the freezer. We will see lots of sales on shrimp, fish, and lobster. If you love seafood stock up and save.
October is also a big month for baking items to go on sale. It's a great time to stock up on flour, sugar, and spices. Check your spice drawer for expired or soon to expire spices and stock up when they go on sale.
With Halloween at the end of October, we will see so many candy sales. If you have a certain kind of candy you like to keep around stock up on it.
The closer it gets to Halloween the better the sales get. I usually try to hold off until the 30th to buy any candy for trick or treaters.
Other Things To Buy In October
The deals on winter clothes are finally starting. October is a great time to pick up jeans and sweaters at a good price. If you have been holding off on buying winter clothes you can start buying now. Most stores will have Columbus Day sales early in the month for some extra good deals.
Halloween decorations and costumes will be big this month. Stores start their clearance a week before Halloween so you can really save by waiting until the last minute.
With cold weather starting, camping season will be ending. There should be great deals on tents and other camping gear. October is also a fantastic time to buy kitchen gear and cookware.
Saving money doesn't always have to take a lot of time. Just by stocking up on a few extras when they are at their lowest can save you $100's. What are your top things to stock up on in October?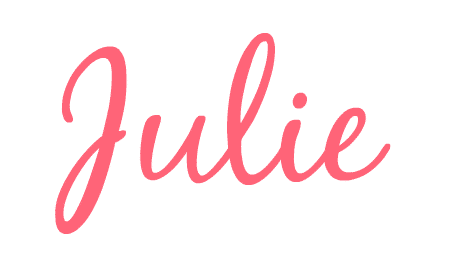 P.S. For more cleaning tricks and frugal tips delivered to your inbox subscribe
here!
---