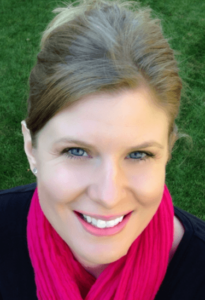 Welcome to Frugally Blonde! I am so glad you are here! I'm Julie and I live in the suburbs of Indianapolis with my husband and son. In 2001 I quit my job as a preschool teacher for my dream job, stay at home mom. I thought I would stay at home with my son until he went to kindergarten and then I would head back to work. Instead, I found I had a passion not just for being a mom but for homekeeping too!
Here at Frugally Blonde, I share tips about cleaning, organizing, budgeting, and an occasional recipe or two. You can follow me on Pinterest or Facebook to see the latest here at Frugally Blonde. You can also subscribe to my email to get a weekly update with the latest blog posts.
Want to get started on your homekeeping adventures but don't know where to start?
I became a certified organizational specialist after being tired of all the clutter around the house. After getting my house (and my family!) whipped into shape I created the 7 day decluttering challenge.
It is a great way to get your home in shape with just 15-30 minutes a day. You can give your home the attention it deserves! You can sign up (free!) to my newsletter and take the 7 day decluttering challenge.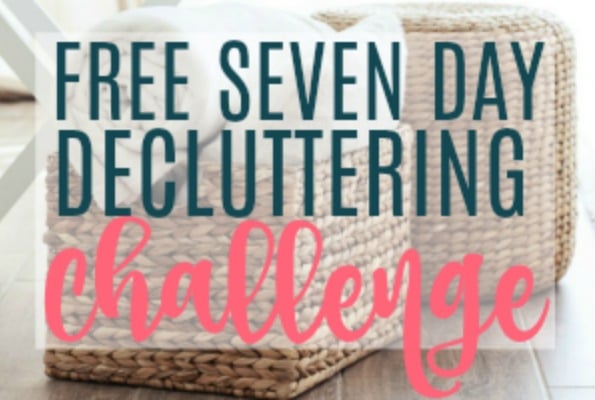 Check out these 5 tasks you should be doing every day for a cleaner home. I have a routine that I love to follow to make keeping the house clean easier. You can also grab this free printable when you subscribe (it's totally free!) to my newsletter. See what I do each day to keep my house clean. It makes life so much easier when you have a routine to follow.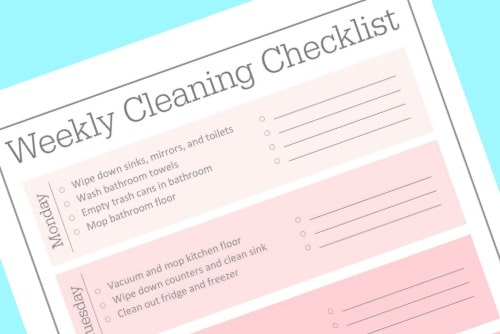 You can really attack the mess in your home by taking the 30-day cleaning challenge. It comes with a free printable so you can check off the tasks as you get them done.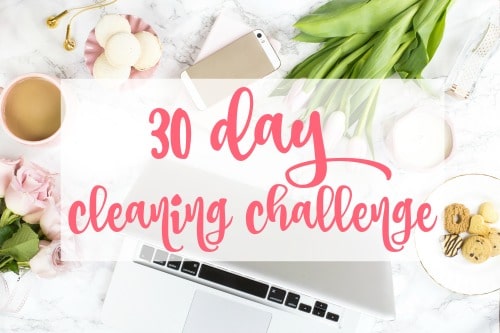 Looking to declutter? Check out my tips for decluttering quickly. You can also see some simple tips to stop the clutter today.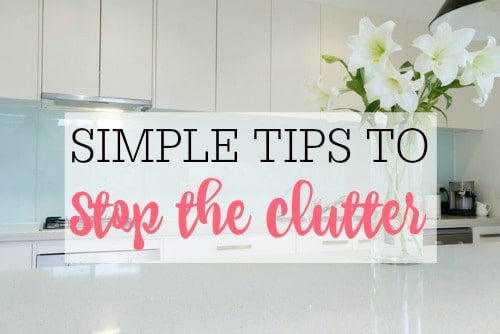 I love organizing. I could easily spend hours (and tons of money!) in Ikea and The Container store looking at their organizational stuff. Unfortunately what I want and what I can afford doesn't always match up. You can get organized for less money with my favorite tips to organize on a budget.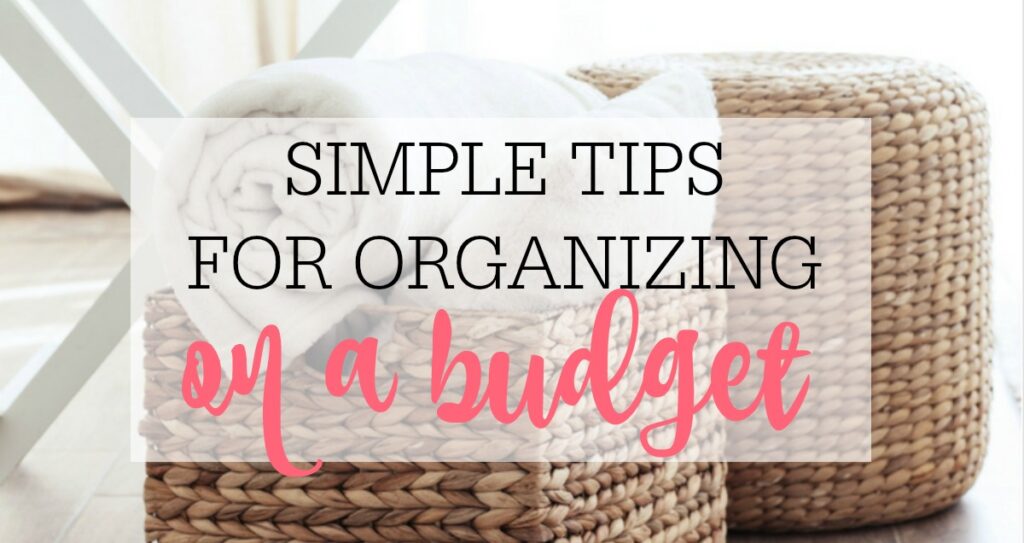 Here at Frugally Blonde I also like to share some money saving tips. I like to share the best things to buy each month plus some other fun money saving ideas.
Want to know more? Here are some fun facts about me.
I grew up in a small town. Actually John Cougar Mellencamp's "Small Town"
I went to an all Women's College and loved every minute of it! (My husband went to the all men's college down the street)
I was married at 21 and walked down the aisle to "How Do You Solve a Problem Like Maria"
Fingers crossed, our son will be headed off to college about the same time we turn 40
Going on a cross-country RV trip with my family is #1 on my bucket list
My husband and I went to adopt a cat from the Humane Society when we were first married and came home with a Rottweiler
Two years ago our family went back to the Humane Society to adopt another Rottweiler but came home with a Chihuahua
I think I might have an addiction to Coke, Coca-Cola that is
I finally got tired of all the clutter around the house and became a certified organizational specialist. My house looks so much better!
In case you're wondering I am a natural blonde, so please excuse my grammar or spelling.
Site Disclosure Policy