Inside: Want to improve your grocery budget? Check out these simple tips and tricks for once a month shopping. Save time and money with these easy tips.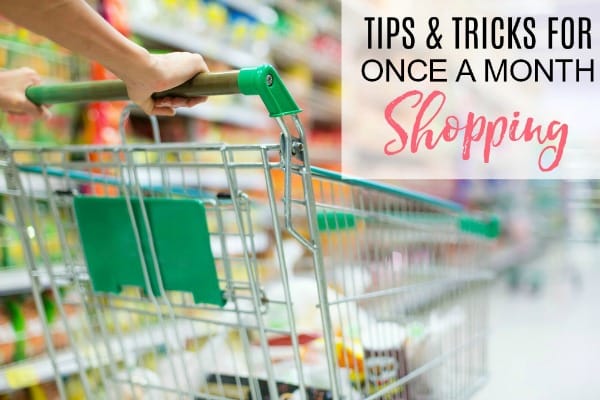 Back when I was in college I was introduced to Aldi. I instantly fell in love with the grocery store. It's cheap and quick to get in and out of. So I was so upset when we moved to Michigan and I found out the nearest Aldi was over 45 minutes away.
I didn't have the time to go there every week. I started shopping at a nearby grocery store but the prices were double what Aldi's were.
After a couple of months of paying for overpriced groceries, I decided to start shopping less and driving farther to Aldi.
Sometimes I would go every two weeks, sometimes just once a month. I was amazed at how much money and time once a month shopping saved me.
When we moved down to Indiana we lived a little closer to an Aldi but soon after moving, I had my son.
I started watching another baby too so going grocery shopping with two infants was not easy. I kept on doing very sporadic shopping just to save my sanity.
Over the last 18 years, I have gone back and forth between weekly shopping and once a month shopping and I am always amazed at how convenient once a month shopping is.
If you are looking to save time or money check out these tips for once a month shopping. You will be amazed at how easy it is and how much money you can save!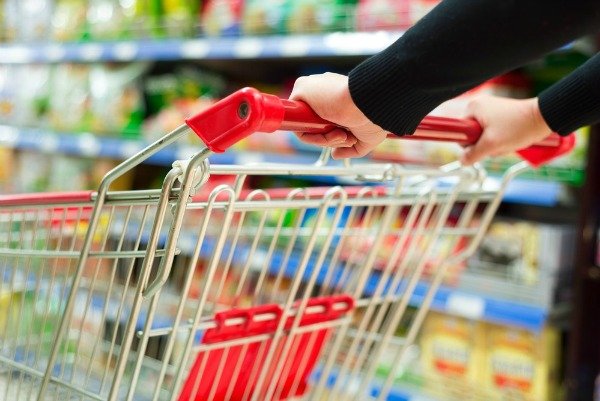 Tips and Tricks for Once a Month Shopping
Recently I have been trying to stay out of the stores and at home. I think so many people would prefer to go shopping less or get deliveries less so they can stay home and stay healthy.
If you are trying to stay home more this once a month grocery shopping can be great for you!
You will need some time and planning but you can easily move to shopping once a month and still feed your family the meals they love.
Below are just a few tips and tricks to get you started on once a month shopping.
Plan Ahead
Planning ahead is really the key to making once a month shopping successful. If you are always popping into the store for something you forgot it will only take more time and money.
I recommend starting by planning out your meals for the month. Make sure you keep a calendar nearby and plan for any busy evenings or gatherings that you have over the month.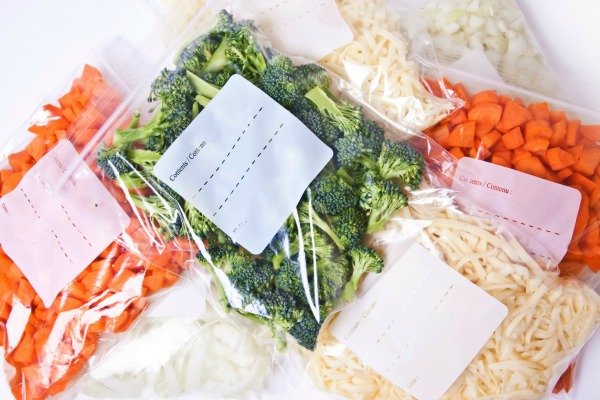 Use Freezer Meals
Freezer meals are so helpful if you are shopping once a month. One idea is to make a double batch of some of your favorite meals and eat one early in the month and one later in the month. This keeps your meats from going bad before you get a chance to use them.
You can also freeze some of your meats, fruits, and veggies when you buy them.
I am always amazed at all the foods you can freeze. For some ideas check out this list of foods you can freeze.
You can also check out My FreezeEasy. They teach you to make 10 freezer meals in under 1 hour! Plus, you get new recipes to try every month.
By using freezer meals you can eat fresh at the beginning of the month and save the freezer meals for the end of the month when produce starts to run out.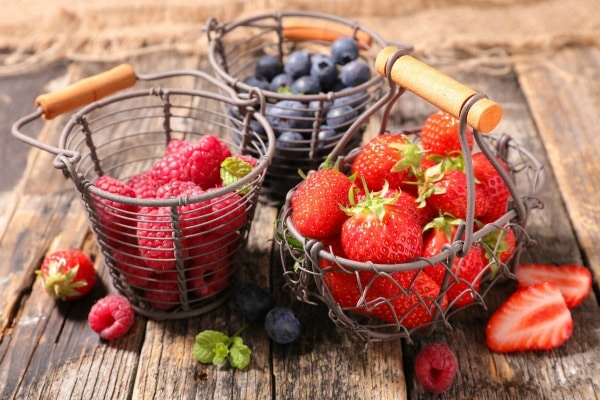 Make Your Produce Last
Obviously, one of the biggest issues with once a month shopping is dealing with produce. You can do one of two things or a little of both.
To start you can eat food in the order that it will spoil. Berries and bananas in the first week, apples and oranges as the month goes on.
You can also buy frozen/canned fruits and vegetables for the end of the month.
The other thing you could do it make a short trip to the store mid-month to buy some produce. It takes a little more time but if your family loves fresh fruits and veggies it may be the best solution.
There are multiple ways to make sure that your family can still eat healthy and you only have to shop once a month.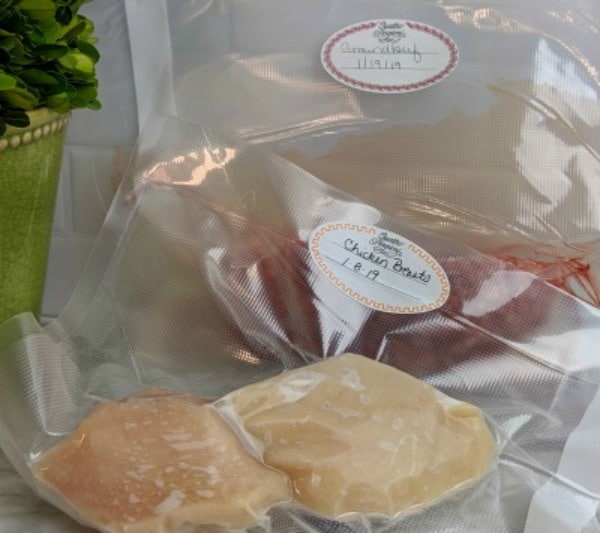 Buy In Bulk
Buying in bulk is a great way to save money and time when you are doing once a month grocery shopping.
I like to buy the big 5-10 pound containers of ground beef and then separate it when I get home. You can see how I vacuum freeze the large containers of meat here. The meat will last for months this way.
You can buy the biggest containers of meat to really save you money. The same with foods like eggs, cheese, and breakfast foods.
If you want some inspiration check out my 8 ground beef meals for under $40. They are easy to freeze so you can have them last all month.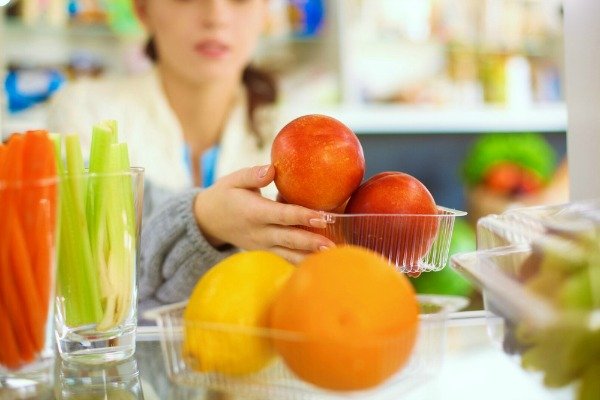 Organize, Organize, Organize
Keeping everything organized is a must when you are doing once a month grocery shopping. You will want to keep a detailed list of all of your meals plus what you have frozen.
Make sure you are regularly going through the fridge and freezer to catch any food before it goes bad. You can see some tips here for organizing the fridge.
One of my favorite ways to keep track of what is in my freezer is with a printable. I just write it down when I put something in the freezer and then I can keep track of it. Get the free freezer inventory printable here.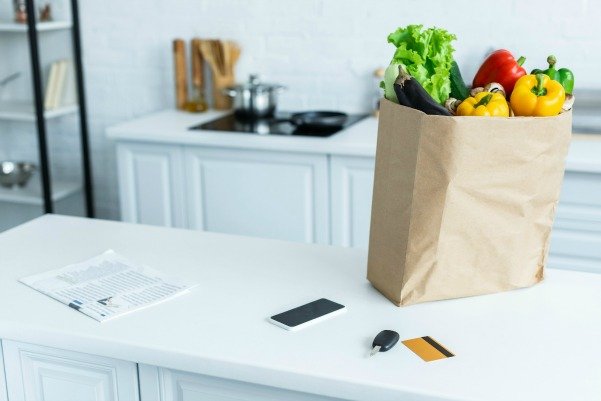 Know How Much You Need
Before you start to grocery shop once a month you will need to know how much food your family really needs.
Keep track of basic items like milk, eggs, breakfast foods, etc. and how much you would need for a month.
You don't want to end up short after a week or two but you also don't want to buy too much. Knowing how much your family needs will help you buy just the right amount.
Once a month shopping doesn't have to be difficult or overwhelming. If you want to get started just take it slow and start trying these new tips and tricks.
If you shop once a week you could switch to every other week or so on. With a little work, you can be saving time and money with once a month shopping.
Want some other tips? Check out these 8 tips to stick to your grocery budget.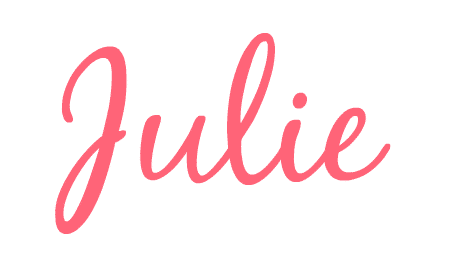 P.S. For more cleaning tricks and frugal tips delivered to your inbox subscribe
here!
---
Get my weekly meal planner
Subscribe (free!) to my newsletter and as an added bonus I will send you the weekly meal planner printable!