Inside: Dealing with a messy oven door? Check out how to clean your oven glass without using chemicals.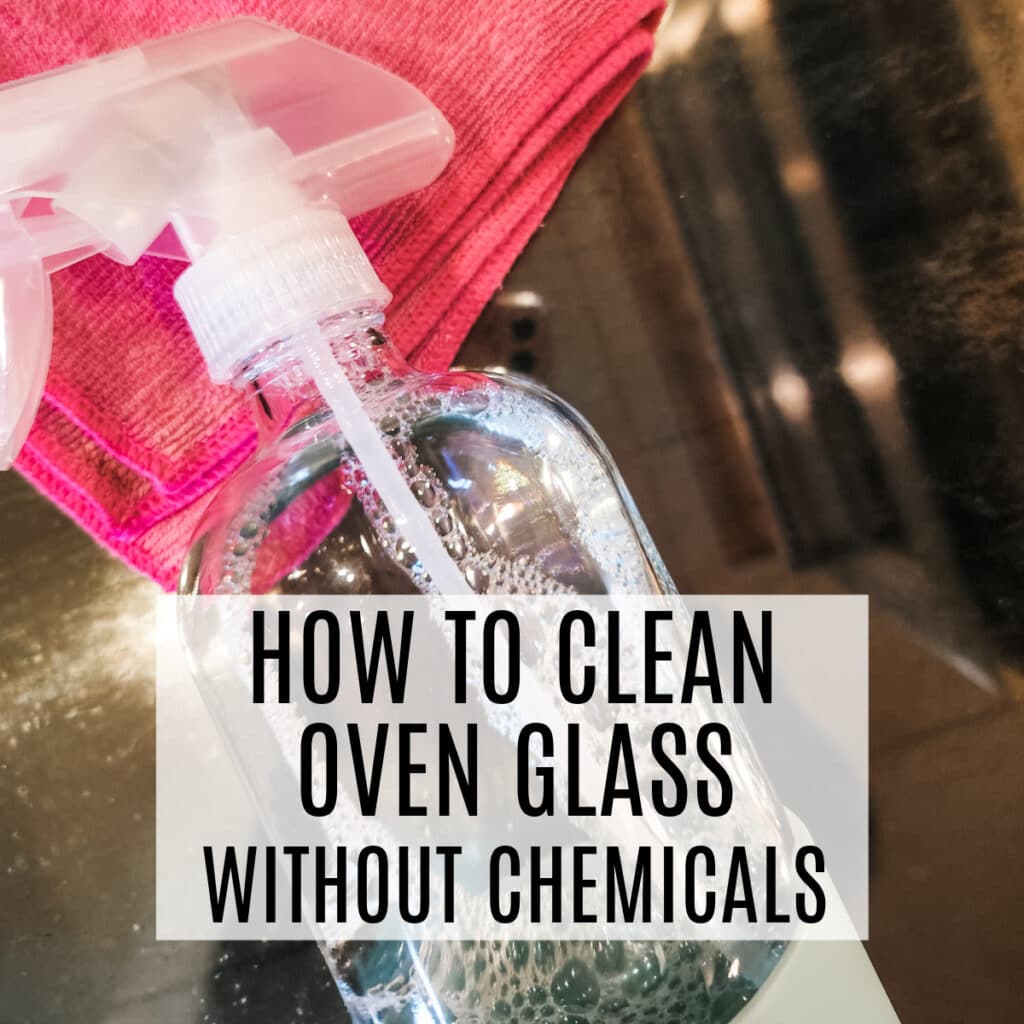 I recently opened my oven to realize that my oven door was a nasty mess. I had dropped some cheese on the door and then it quickly hardened to the door.
It was now burnt and crispy hanging off the door. I decided it was time to clean my oven door.
I like to find ways to clean without using store-bought cleaners. Mainly because it saves us money, but also because a bunch of chemicals where I put my food is kind of gross.
Because aerosol oven sprays can cause burns and lung irritation I prefer not to use them. I have found my own way to clean the oven with cleaners I don't mind.
If you are looking for a way on how to clean your oven glass without chemicals I have a great little trick.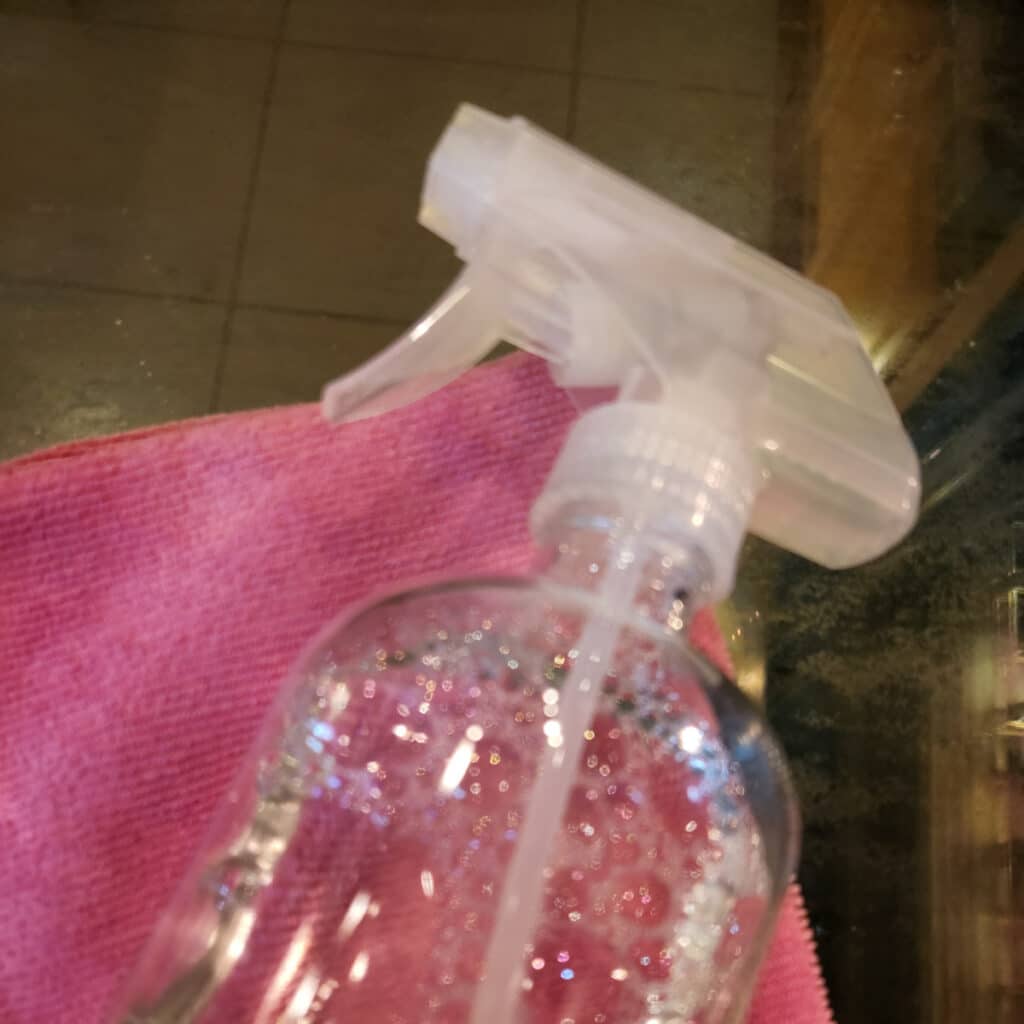 How To Clean Oven Glass Without Chemicals
To get started on cleaning the oven glass door you will need a few things. Most of them you probably already have.
Ingredients Needed:
Baking Soda
Dish Soap (I prefer blue Dawn)
Magic Eraser
Microfiber Cloth
Glass Cleaner (I make my own, you can see the recipe here)
Getting Started
You will want to start by wiping down the oven door with a magic eraser. They do a much better job of grabbing any loose grime or food than a regular sponge in my opinion.
I don't buy my magic erasers in the store. I actually order them off Amazon where I can pick them up for about $.08 a piece. Just give it a quick wipe down getting any of the easy to get off junk.
Mixing Up The Paste
After you wipe down the oven glass with the magic eraser sprinkle a decent about of baking soda over the oven glass. It's not really an exact amount, maybe about 1/4 a cup. Just enough so you can make a paste.
Then add about a 1/2 tablespoon of dawn dish soap on top the baking soda.
Finally, add a little water to the mixture. I just used a spray bottle and spritzed on some water until the baking soda was damp.
Using The Magic Eraser On The Oven Door
Then, use the magic eraser to mix up everything in a paste and spread it across the oven door. Let the mixture sit on the glass for about 5-10 minutes.
The important thing is you want to give it some time to sit, but not enough time for the paste to dry.
The dawn dish soap really helps break down any of the baked on grease and the baking soda adds some grit to help get everything off.
Removing The Paste
After the mixture has set for 5-10 minutes then use the magic eraser to remove the paste. Most of the baked on grease should come right off.
If some of the really greasy areas don't come clean right away you can use the paste and magic eraser and scrub for a minute. There were only one or two spots I really needed to scrub at.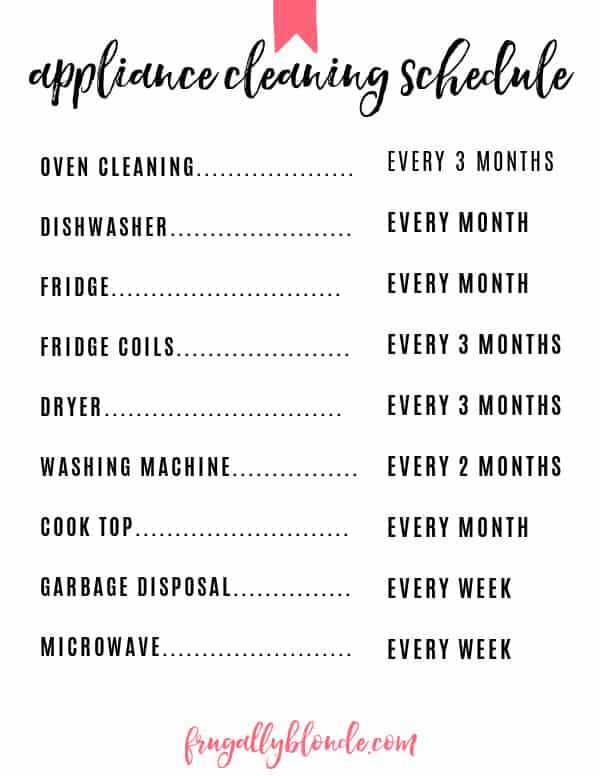 FREE Appliance Cleaning Schedule!
Keep your appliance clean with this easy appliance cleaning schedule!
Once you have most of the paste off then wash out your magic eraser and go back over the oven glass once or twice until you have removed all of the paste.
Making It Shine
If you really want to add a great shine at the end you can try spraying on this homemade glass cleaner.
Spray down the oven door and then use a microfiber cloth to clean the door.
My oven door looks much better and it only took about 20 minutes of my time.
If you are tired of dealing with a dirty, grimy oven door try this easy trick to get you oven glass clean without chemicals.
If you want to prevent a big mess from spills in the future check out these oven liners. They work great to keep the bottom of your oven free from spills and are easy to wash.
Looking for other cleaning tips? Check out the easiest way to clean the oven.