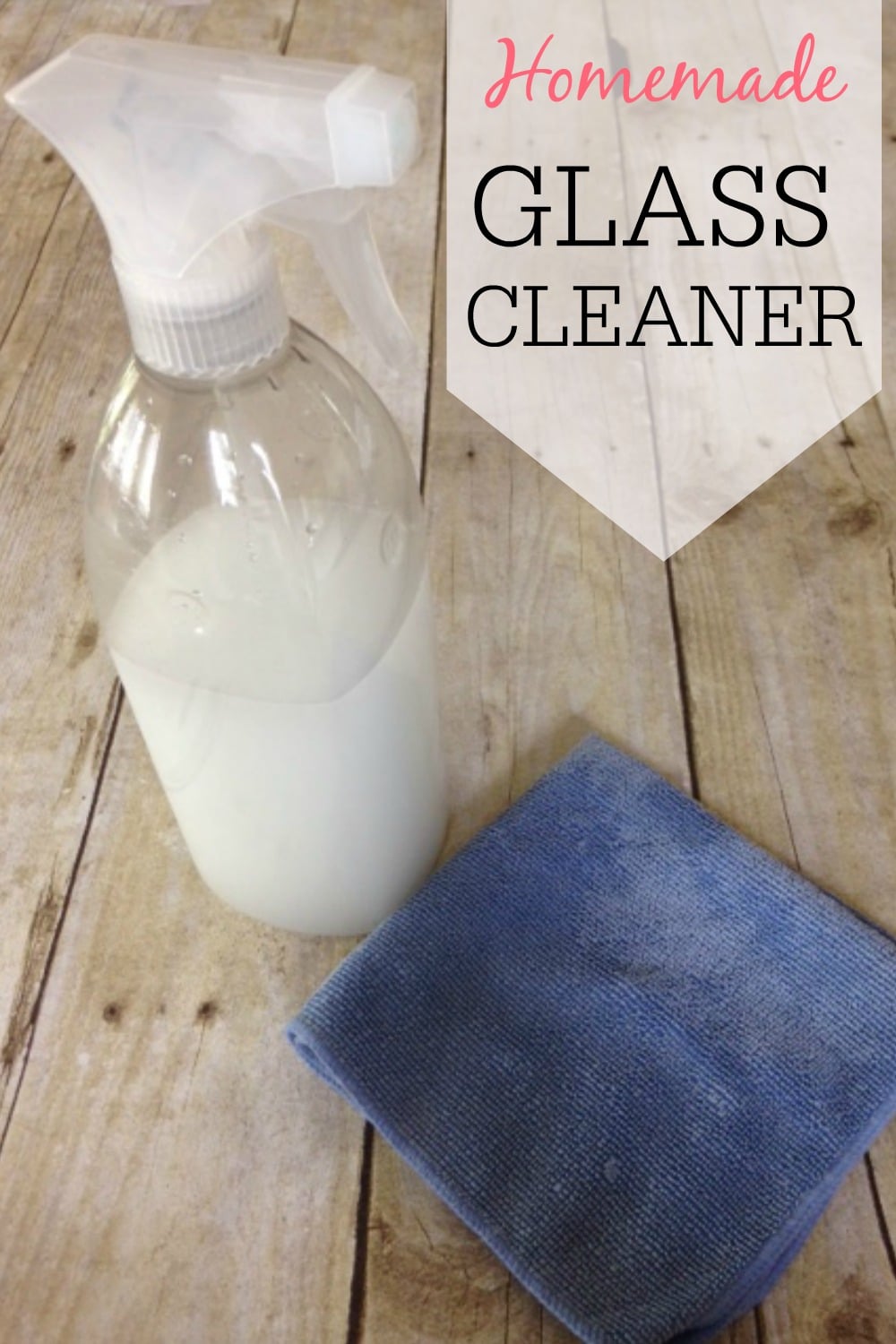 I love when I can find a way to make something at home instead of buying it at the store. With so many cleaners, not only are they often cheaper to make at home, but they don't have all the weird ingredients that the store bought cleaners often has.
This homemade glass cleaner is not only easy to make, but it will save you money too. Plus, it leaves a fantastic streak free shine on mirrors and windows.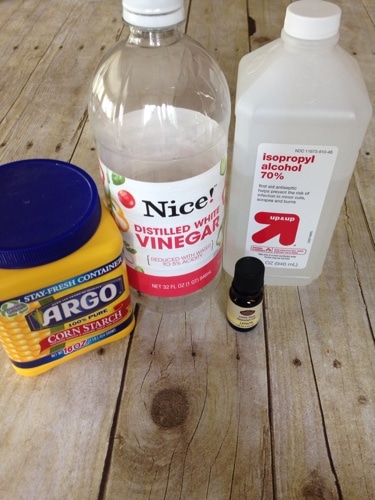 Start with a large bowl or measuring cup to mix your ingredients. I prefer a mixing cup with a pour spout so it's easy to transfer to the spray bottle. Start with two cups of water in the measuring cup. Mix in 1 tablespoon corn starch.
Then add 1/4 cup vinegar and 1/4 cup rubbing alcohol. You can add in a couple of drops of an essential oil to make it smell good if you would like. My favorite is the lemon essential oil.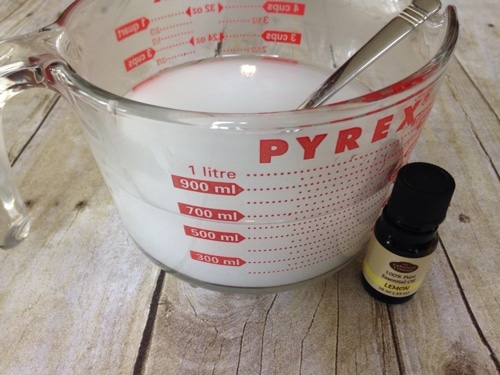 Mix well and transfer to a spray bottle. Spray a small amount onto the glass and wipe with a microfiber cloth. The cornstarch will settle over time so you will want to give it a good shake each time you use it to mix up the cornstarch.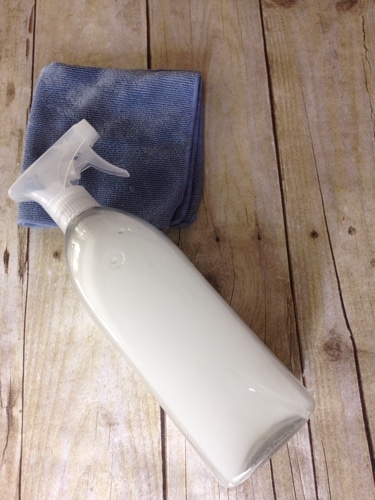 I love this homemade glass cleaner, it works great on windows and mirrors. Not only am I saving money, but I am not using a bunch of chemicals for cleaning.
Want to try more homemade cleaners? Check out my favorite dusting spray and granite cleaner.
Homemade Glass Cleaner
2 Cups of Water
1 Tablespoon Cornstarch
1/4 Cup Vinegar
1/4 Cup Rubbing Alcohol
2-4 drops Lemon Essential Oil
Place two cups of water in a bowl. Mix in 1 tablespoon corn starch. Then add 1/4 cup vinegar and 1/4 cup rubbing alcohol. Add in a couple of drops of lemon essential oil. Pour into a spray bottle. Shake well before each use.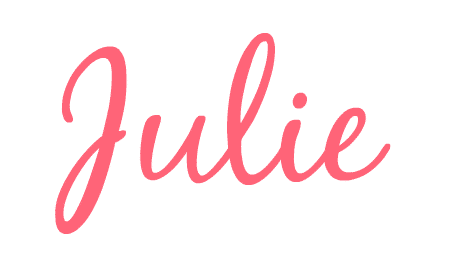 P.S. For more cleaning tricks and frugal tips delivered to your inbox subscribe
here!
---