Inside: Dealing with a dirty, grimy oven? Stop ignoring it and try the easiest way to clean the oven. It really is so simple and doesn't take a lot of scrubbing.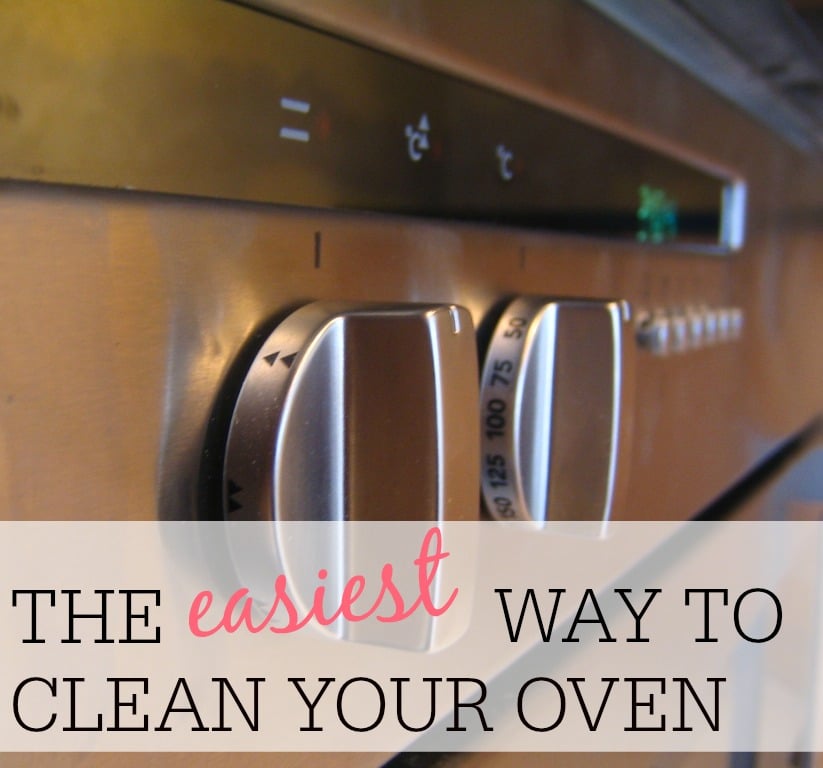 Do you quickly open and close your oven, not wanting to look at it? Is it a complete mess with baked, burnt food. My oven is a complete disaster. With making a turkey, baking cookies, and all the other meals, it's no surprise that my oven is a complete wreck. I survived the holidays, now it is time for me to get my house back into order. So, since my oven was such a wreck I decided to start there.
Cleaning the oven can be an easy scrub free task with just a little bit of work. I love my oven paste that cleans it without all the chemicals in a normal oven cleaner. I have used it plenty of times over the years and I love how quickly it cleans my oven. It is the easiest way to clean the oven.
Start by wiping down any loose crumbs or dirt in the oven. It doesn't have to be perfect, you just want to get the big pieces.
Place a pot full of water on the stove and bring to a boil. Then mix up this homemade oven paste. I use 1/2 cup baking soda, 1/4 cup dish soap, and 1/4 hydrogen peroxide.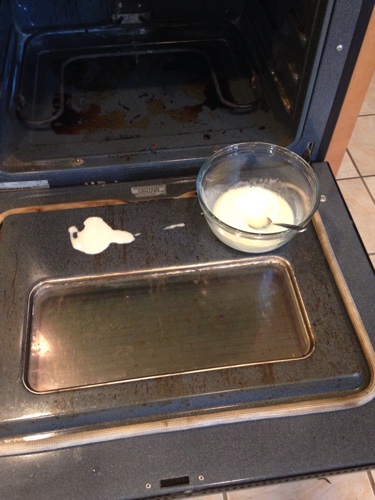 Use a cleaning cloth to apply the paste to the oven. Then, when the paste is all over the inside add the pot of boiling water. Shut the door to lock in the moisture and set a timer for 1 hour.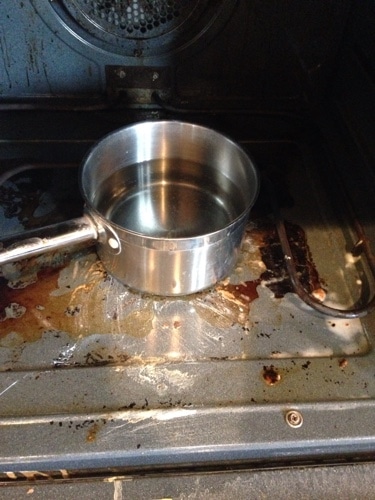 After one hour remove the pot of water and use a cloth to wipe down the inside of the oven. Most of the grease and grime just wipes off. If you have a couple larger spots you may need to scrub a little. Oven racks are easy to clean too. Check out how I clean oven racks without scrubbing.
It takes me about 10 minutes to clean down the inside of my oven, which is way better than scrubbing it for hours. Check out the before and after.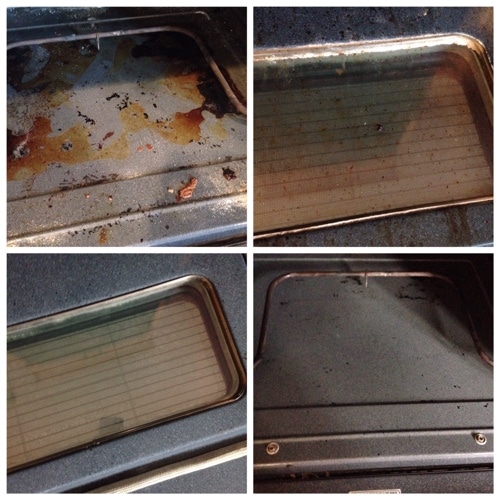 It's not perfect, but it is so much better than it was. So, if you are tired of a dirty, greasy oven just take a few minutes to clean out the oven and it will be spotless and clean without all the chemicals. It really will be the easiest way to clean the oven.
DIY Oven Cleaner
1/2 cup Baking Soda
1/4 cup Dish Soap
1/4 cup Hydrogen Peroxide
Mix up baking soda, dish soap, and hydrogen peroxide in a bowl. Use a microfiber cloth to apply the paste to the inside of the oven. Place a large pot of boiling water inside the oven and close the door. Allow to sit for about 1 hour. Remove the pot and use the cloth to wipe down the inside. Most of the grease and grime should wipe away. A few of the larger spots might need a little more scrubbing.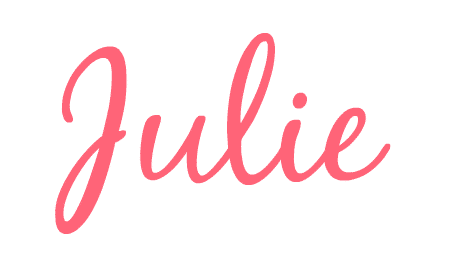 P.S. For more cleaning tricks and frugal tips delivered to your inbox subscribe
here!
---