Tired of fingerprints all over your stainless steel appliances? Check out these easy cleaning tips on how to clean stainless steel appliances. Get rid of grime and help make the stainless steel shine!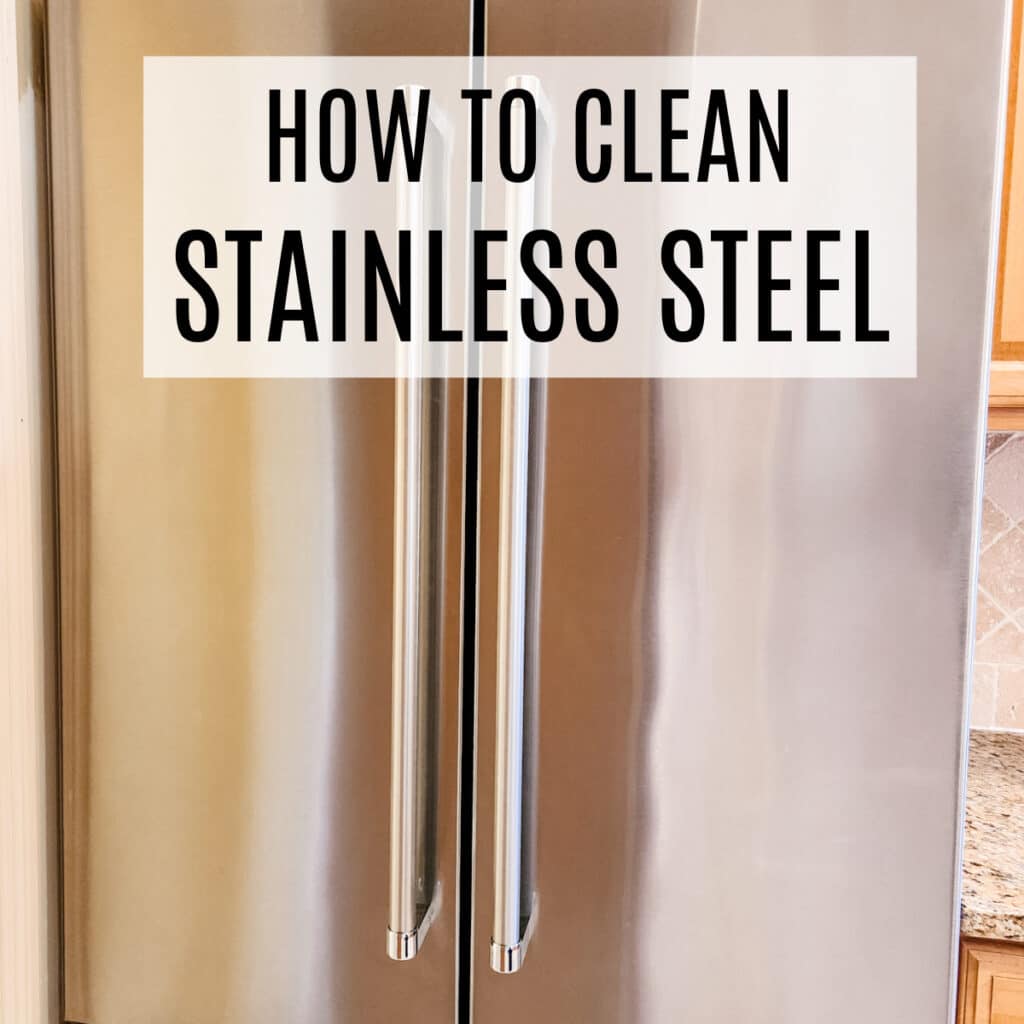 A few years ago we go rid of our black kitchen appliances for stainless steel. I was so excited about lighter, brighter appliances!
Unfortunately, I quickly noticed that the stainless steel gets fingerprint smudges on it very easily. Since we tend to use them every day they were constantly covered in fingerprints.
I was beginning to regret even buying stainless steel appliances until I discovered this simple trick.
Not only is it easy to clean your stainless steel appliances, but with a simple cleaning tip, you can keep them smudge and fingerprint-free.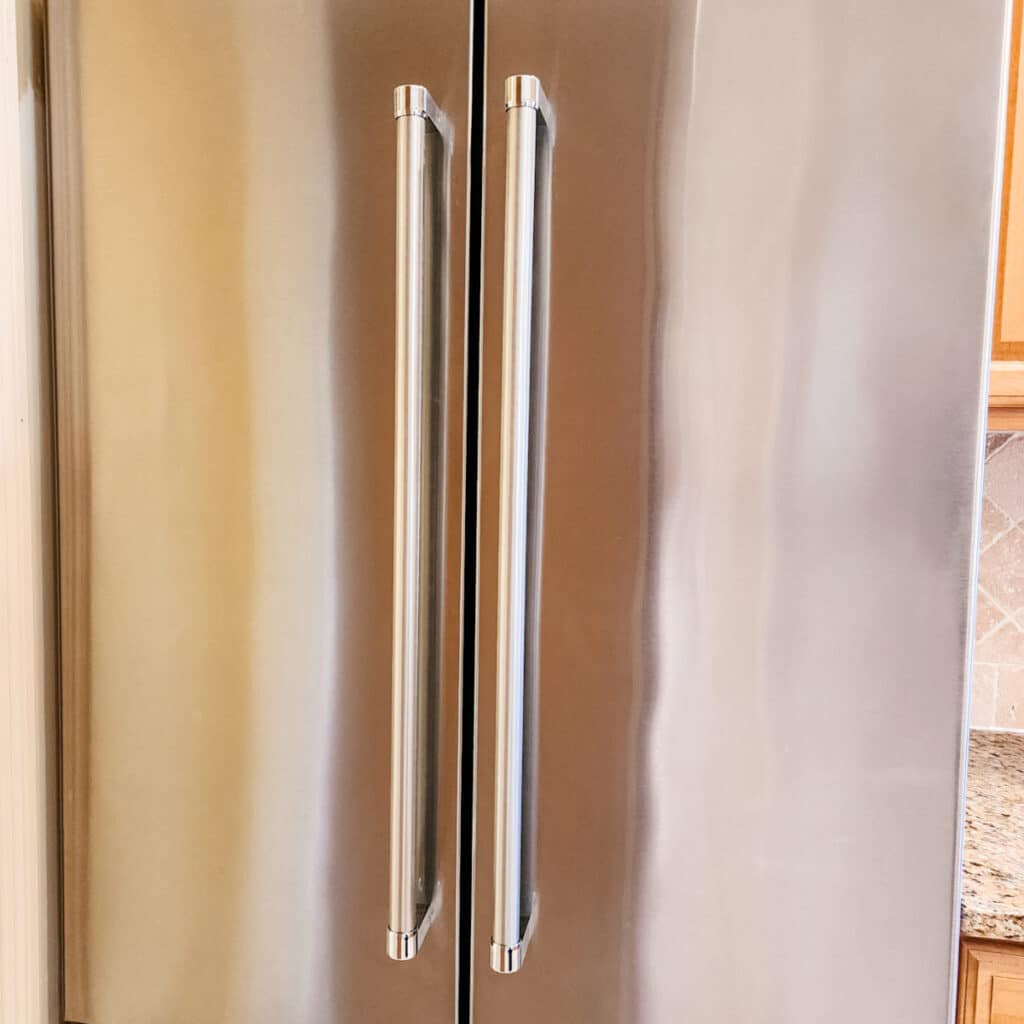 How To Clean Stainless Steel Appliances
This simple tip works great on all stainless steel appliances to clean them and to keep the fingerprints away for up to a month.
I typically try to wipe down and clean my stainless steel appliances once a week when I do my major kitchen cleaning.
Getting Started
To get clean your stainless steel you will need a few things. You probably have everything you need already.
Cleaning Stainless Steel Appliances
You will want to start by cleaning your stainless steel. I am not a fan of the store-bought stainless steel cleaner because of the chemicals. Also, I think a few of them are way too abrasive and can lead to scratches.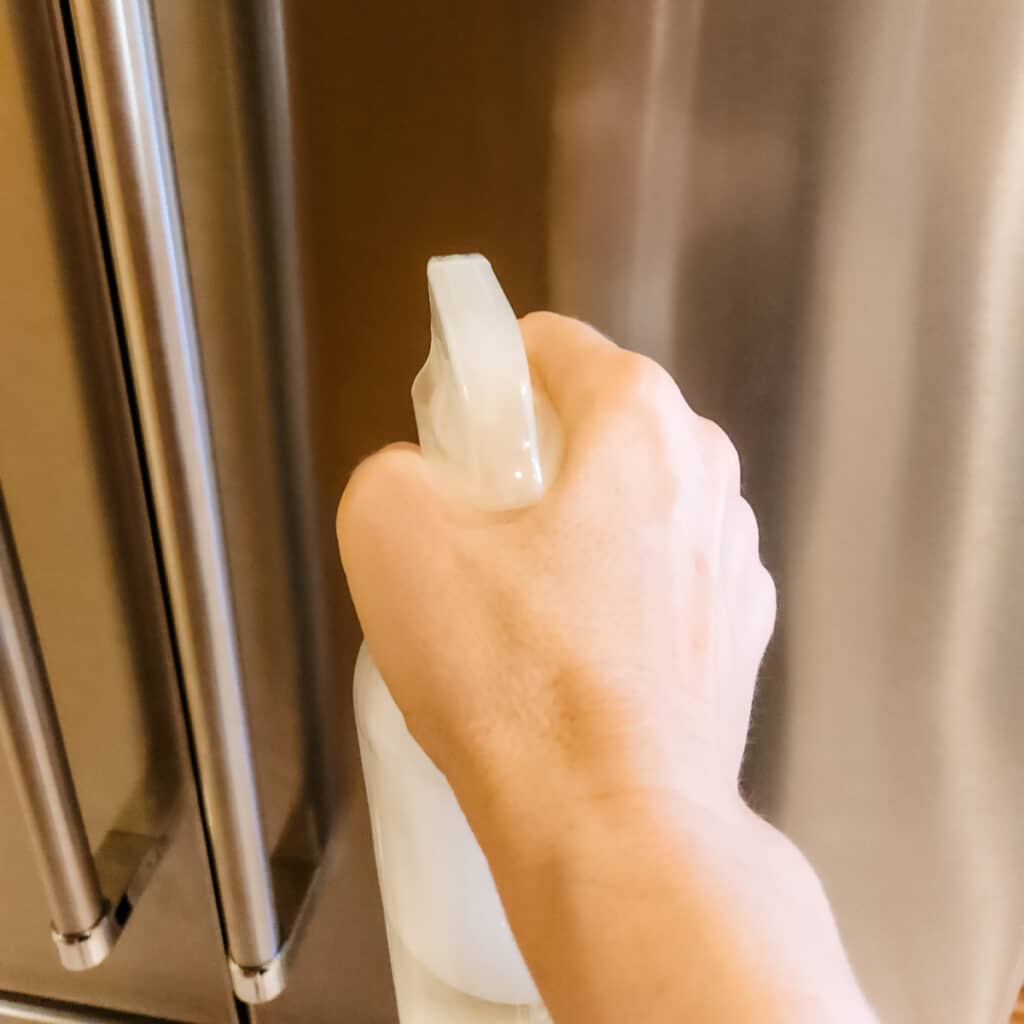 I recommend using my favorite lemon vinegar cleaner to clean off all the smudges, grease, and food. You can also use Dawn Powerwash for this.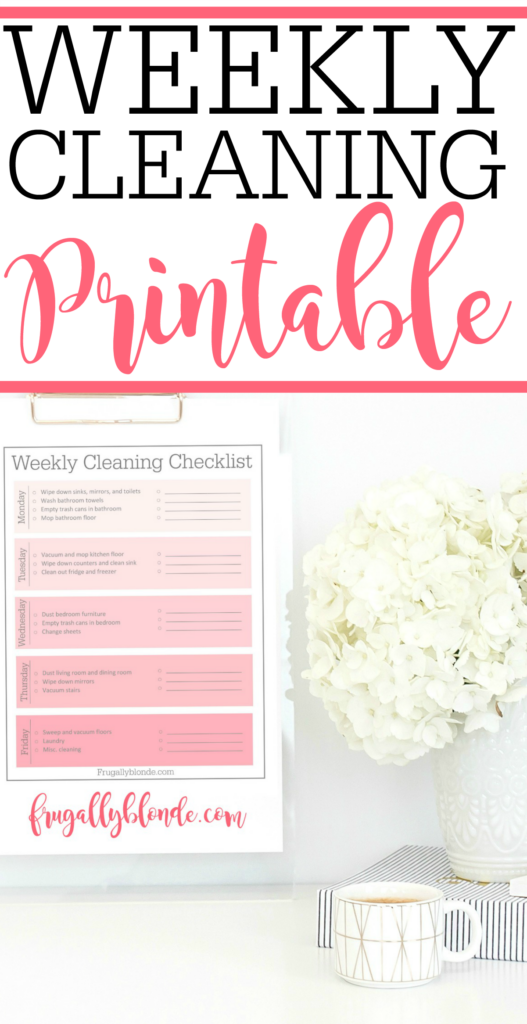 Free Weekly Cleaning Printable
Clean your home in under 30 minutes a day with this free Weekly Cleaning printable!
Just spray it down and wipe it off working in the direction that the grain of stainless steel goes.
This will remove fingerprints, smudges, and food that is stuck on.
If you have minor hard water stains on your fridge or dishwasher it should remove it. If you have some big hard water stains on your stainless steel I recommend you try this cleaning trick to remove them.
Preventing Fingerprints On Stainless Steel
Once the stainless steel is all cleaned off then you can add some shine and help prevent fingerprint marks on your stainless steel.
Take a microfiber cloth and pour a small amount of olive oil on the cloth and wipe down the appliance.
Again, make sure you are going with the grain not against it. Once you have finished wiping it down with the olive oil take a clean microfiber cloth and polish it to remove any excess olive oil.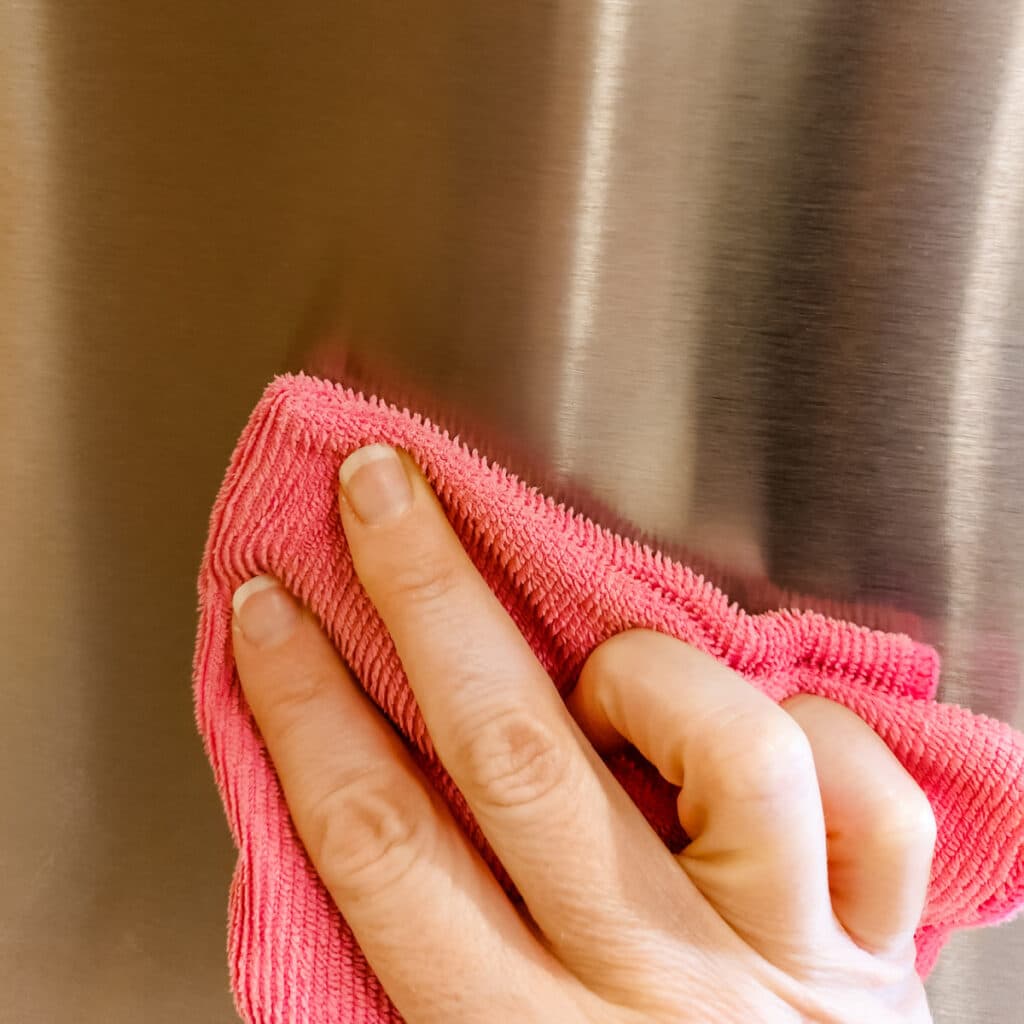 There is now a small amount of oil covering the stainless steel so the oils from your fingers don't really show that much.
With this simple tip, you can keep your appliances looking like new. The lemon vinegar cleaner will clean the stainless steel and the olive oil will help keep the fingerprints and smudges away.
At the very least I recommend doing this every 3-4 weeks to really keep fingerprints off of the appliances. For me, it was just easy to add it to my weekly cleaning routine.
It works great for stainless steel refrigerators, dishwashers, ovens, and more!
With just a few minutes of your time, your stainless steel appliances can be showroom shiny instead of covered with smudges.
Want some other easy cleaning tips and tricks?
What should you not use on stainless steel?
Harsh abrasives like steel wool, scratchy powders (like bar keepers friend), and products like Windex that contain ammonia.
How can I get my stainless steel looking like new?
Following the steps above with olive oil will help get rid of fingerprints and bring back the original shine of your stainless steel appliances.
Free Weekly Cleaning Checklist
Clean your home in under 30 minutes a day with this free weekly cleaning printable