Inside: An easy way to save money and use more natural cleaners is to make your own homemade cleaners. Homemade cleaners will cost you pennies to make and work just as good as the store-bought cleaners. Plus they are natural cleaners!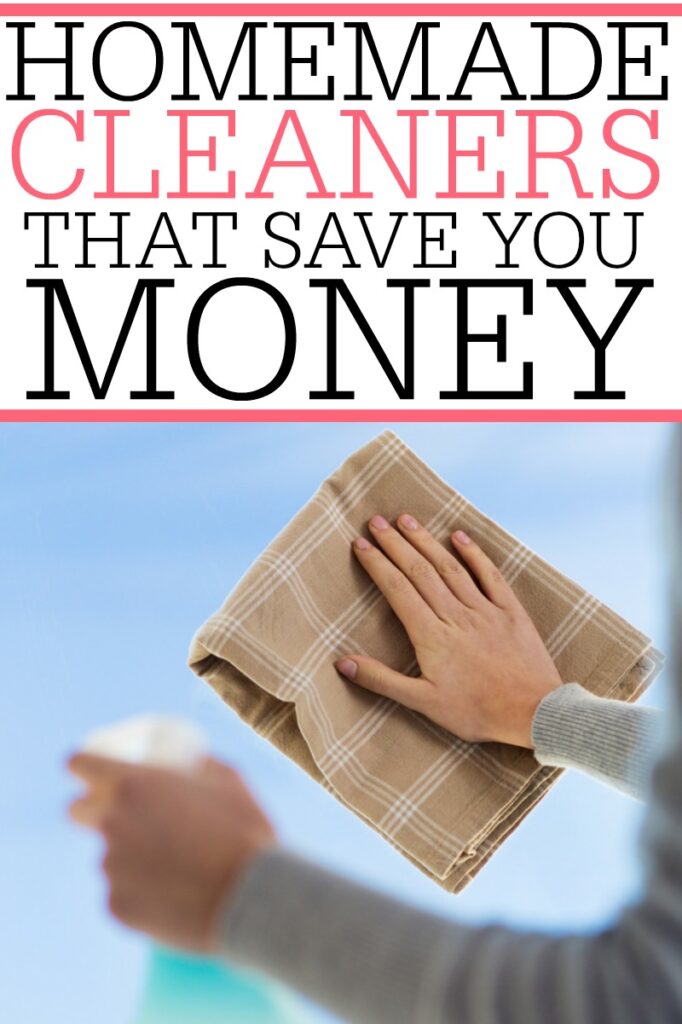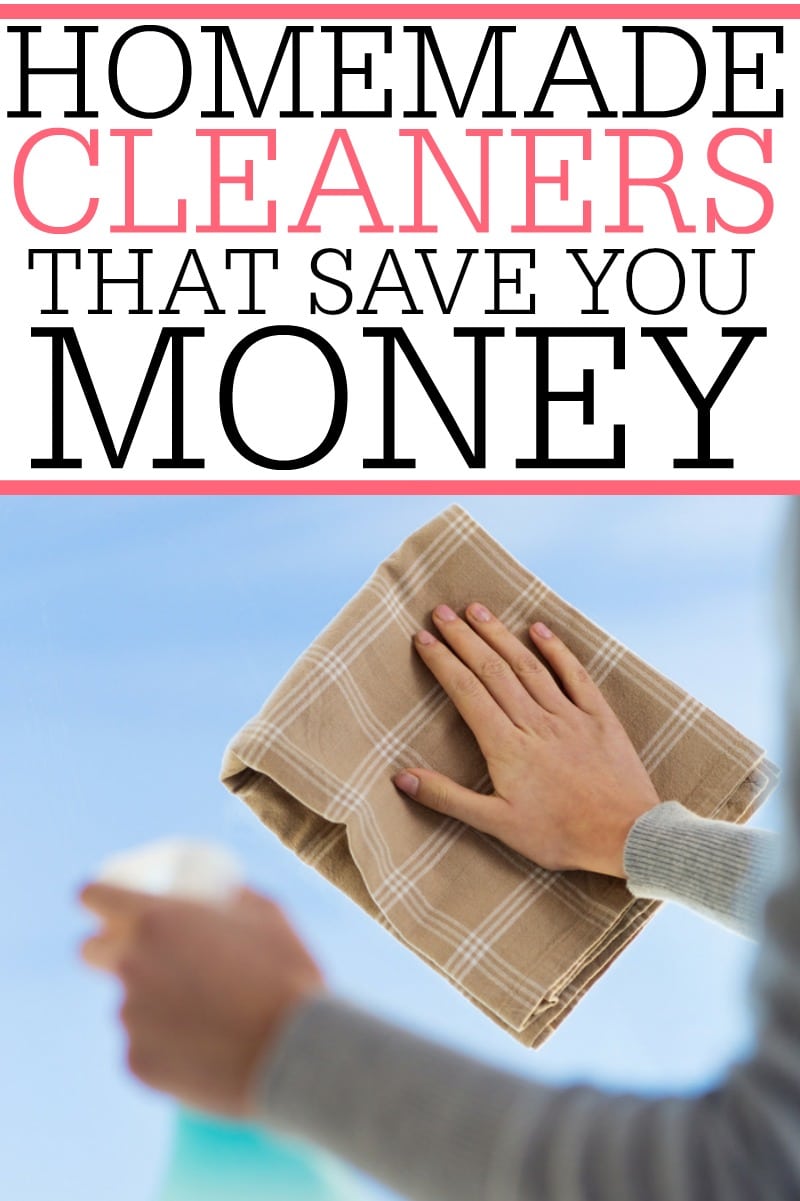 One way I love to save money is by making my own homemade cleaners. Not only are they really inexpensive to make but I know what is going into each of the cleaners that I make. I love knowing that the sprays that I am using around my house don't contain a bunch of funny ingredients I wouldn't want to use. If you want to save money without a bunch of time try making homemade cleaners. You will love the way they clean and that they save you money!
Granite Cleaner
If you are buying granite cleaners at the store you will love this homemade granite cleaner. It can be made for under $.50 a bottle and you probably have most of the supplies to make it already. Since most granite cleaners at the store cost around $5 a bottle, this will really add up to big savings. This spray isn't just for granite, you can use on formica and cultured marble.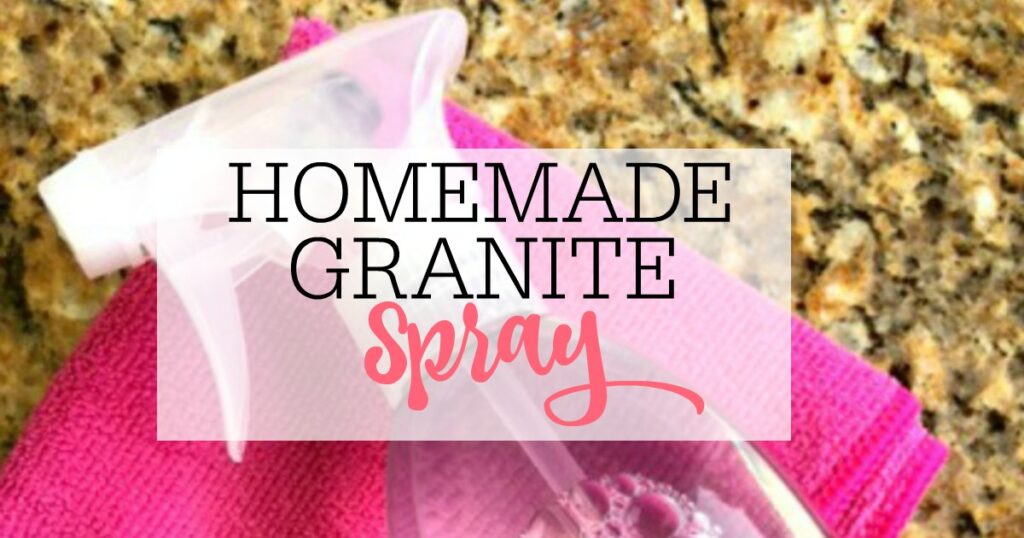 Dusting Spray
Get rid of your lemon pledge and replace it with this homemade dusting spray. It cleans and shines better than lemon pledge and cost under $.50 a bottle to make. One of best things about this spray is you can use it around food. You can safely use this around your kitchen on kitchen cabinets without worrying about what is in the cleaner. This is one homemade cleaner you don't want to skip making.
Glass Spray
This is one of my favorite homemade cleaners. This homemade glass spray is an all natural cleaner not like the weird blue cleaners you buy in the store. You will love how well this cleans glass and mirrors. It leaves a streak-free shine for around $.50 a bottle.
All-Purpose Spray
Need a cleaning spray that you can use all around the house? This all-purpose spray works great in the bathroom and around the house. It kills germs so you can use it to wipe down light switches, door handles, and more. This homemade cleaner does a great job in just about any room of the house.
Lemon Vinegar Cleaner
If you love the cleaning power of vinegar but hate the smell this lemon vinegar cleaner is for you! It is really inexpensive to make because it is just vinegar and a lemon. It helps clean hard water stains and soap scum. You can even dilute it and use it as a floor cleaner.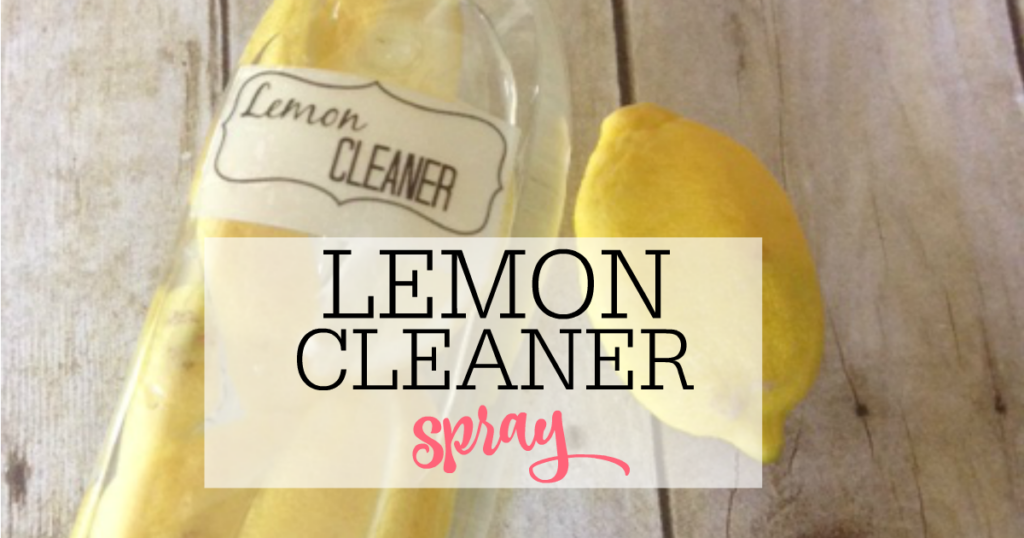 Sink Cleaner
If you use comet or ajax you will love this homemade sink cleaner. It works just as good as comet or ajax but cost less than $.25 to make at home. It works well on both porcelain and stainless steel sinks to really make them shine. It also gets rid of small surface scratches on porcelain sinks. If you are dealing with a dirty or scratched sink this homemade cleaner is a must try.
If you are just getting started making your own cleaners you probably have most of what you need at home. Most of the homemade cleaners use vinegar, alcohol, dish soap, or baking soda. Beyond that, you will just need spray bottles and essential oils. I don't recommend reusing old spray bottles because some cleaning ingredients don't mix well.
You can pick up spray bottles cheap at the dollar store or get a 6-pack of nice bottles to get you started. I am not brand picky about essential oils, but I do love Fabulous Frannie essential oils. I have noticed that they are just as good as the more expensive brands but cost much less. You can head over here to grab one of their gift sets or just buy one bottle. They are usually less than $5 a bottle.
If you are tired of overpaying for store-bought cleaners than these inexpensive homemade cleaners are perfect for you. Want more cleaning ideas? Check out these hydrogen peroxide cleaning tips.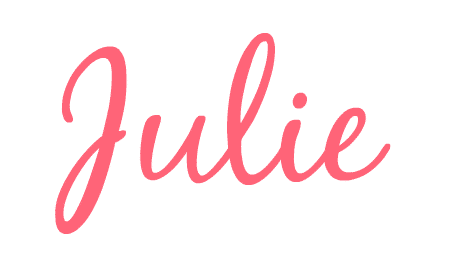 P.S. For more cleaning tricks and frugal tips delivered to your inbox subscribe
here!
---
Cleaning with Essential Oils Guide
Subscribe (free!) to my newsletter and as an added bonus I will send you the Cleaning with Essential Oils printable!