I love being able to pull a meal out of the freezer when I know I have a busy evening. Freezer meals can be such a lifesaver! They can often save you time and money. Plus even just freezing smaller items can make your life so much easier! But if you are not careful things can get lost in your freezer and not found for years. With these freezer hacks to make life easier you can save yourself some time and money.
Easy Vacuum Sealing
Keep those freezer items from getting freezer burn with vacuum sealing. By getting all of the air out of the containers it greatly lowers your chances of getting freezer burn. You can pick up an inexpensive handheld vacuum sealer for around $20 on Amazon or you can do it yourself with regular ziploc bags.
Inventory Lists 
Don't let food get lost in the back of your freezer. Keep track of everything with an inventory list. You can list out all the freezer meals, vegetables, meats, and more that you store in your freezer. Head over here to get a free freezer inventory printable.
Label Everything
Avoid mystery meat with food labels. It makes life easier and doesn't leave you wondering what is in a container. I like to use these labels from Ball because they stay on in the freezer but quickly come off when you go to wash the containers. Just a couple of dollars spent on food labels can save you money in food waste.
Separate Into Smaller Portions
I like to separate all of our meat into smaller portions that we will use. If I get 5 pounds of ground beef on sale I will separate into 1 pound servings to make life easier. You don't want to have to deal with defrosting and cooking large amounts of meat on busy nights when you are cooking dinner. You can buy steak, ground beef, and chicken in bulk and separate to your families sized portions.
Freeze Soup In Cups
Use disposable cups to separate soup into individual sized containers. It is so easy to do and you can quickly pull out a single soup any time you want. I love to do this with our leftover chicken noodle soup.
Freeze Cooked Meats
You can easily cook your meats before you freeze them to save time in the evenings. You can cook ground beef in the crock pot and then freeze it. I also like to cook up chicken breast, shred them, and freeze them for a quick BBQ dinner. Cooking all the meats can save so much time on busy evenings.
Use Clips To Hang Bags
Don't let those little ziploc bags and veggie bags disappear in your freezer. Use clips to hang them from the wire racks so you can see them. It's easy and saves you time. Another idea instead of clipping them up there is this bag storage system. You can attach it to your door to save space and easily see what you have.


Organize Meats By Bin
You can easily organize your meats by bin. I use cheap dollar store containers to separate out beef, chicken, and fish. No more digging through the freezer to find the meats you need. Just grab a bin and find the meat. It's easy and saves you time.
Flash Freeze
Don't forget to flash freeze some of your foods before freezing. Keep your fruits and veggies from sticking together with this simple tip. I use this tip to freeze cookie dough, pancakes, and fruits. It's easy to just pull out what you need when you have taken the time to flash freeze the food first.
Use Ice Cube Trays
I love using ice cube trays to freeze small things. You can use your ice cube trays to freeze anything from coffee to gravy. Check out some of my favorite things to freeze in ice cube trays here.
Using the freezer makes life so much easier! There are so many things you can freezer every day to make life easier. Want more freezer hacks? Check out these 25 foods you can freeze. Save yourself some time and money with this easy freezer hacks. What freezer tips do you have?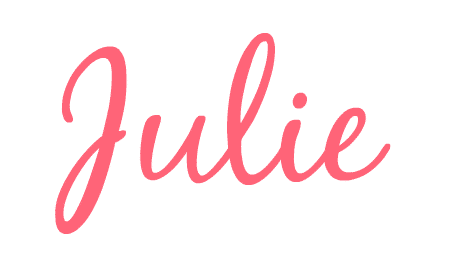 P.S. For more cleaning tricks and frugal tips delivered to your inbox subscribe
here!
---