Inside: Does your grocery bill keep growing? Meats can get very expensive. Check out these 6 ways to save on meat. You can save money each month without sacrificing.
Meat can easily use up a good percent of your grocery bill, but there are some ways to save. You can easily spend less money by using a few tricks. Check out these 6 ways to save on meat and never overpay again.
Buy In Bulk
Sam's Club and Costco often have good prices and you can buy in bulk. You can save a lot of money by purchasing your meat this way. If you don't have a club membership you can shop at Sam's Club during their open house. They usually have them once a month for non-members. Another great way to save is by using Zaycon Foods. You can place an order and pick it up at a certain place. Their prices are significantly cheaper than the grocery store prices. This is one of my favorite ways to save on meat.
Smaller Portions
Eating smaller portions of meat is a great way to save on meats. Instead of serving sliced ham consider a soup with a small amount of ham in it.  Have pasta with a couple of slices of chicken instead of a whole breast. Don't make the meat the main part of the meal. If you are looking to save a lot of money on meats this is one of the best.
Buy At The Right Time
I like to buy meat right after the holidays. I have found that you can get some fantastic deals on turkey after Thanksgiving and after Easter is a great time to buy hams. I often find meats can go over 50% off after the holidays. I buy a lot and then cut them up into smaller portions and freeze them. This is such an easy way to save on meat. You don't have to sacrifice or eat less meats, just stock up to save.
Expiring Meat
Kroger and Target often have meat deeply discounted before it expires. Keep in mind their dates are sell or freeze by dates. You can buy the meat and bring it home and freeze it. You can get about three to six more months from the meat if you freeze it. I just look at the markdown tags when I am shopping and pick up what I know my family will eat.
Buy A Cow
If you have a deep freezer or a second freezer you can get a whole/partial cow or pig. This can be another great way to save on meat. If you don't think you can use a whole one see about splitting one with a family or two.
Go Meatless
You can easily save money by going meatless. Every meal doesn't have to be meatless but consider a meatless Monday. Have fettuccine alfredo or quinoa stuffed peppers. Beans and rice are a cheaper alternative than buying most meats. We love mac and cheese with a can of tuna. Just one night a week can make a difference in your grocery bill.
Meats don't have to make up the largest part of your grocery bill. There are plenty of ways to save. How do you save on meat?
Want to save more money on your grocery bill? Check out how I grocery shop for only $50 a week.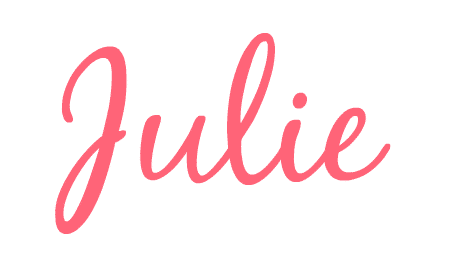 P.S. For more cleaning tricks and frugal tips delivered to your inbox subscribe
here!
---