Did you know the average family of four spends anywhere from $7,500 to $15,000 a year on groceries? That's a lot a money just to be eating it! So how can you cut your grocery bill and keep it low without all those coupons? These simple steps can help you save money.
Meal Planning
This is probably one of the easiest ways to save. By planning meals each week before I go to the store I can make sure that I only buy what I need, not what looks good in the store. I can also make sure I plan my meals around the events that we have going on that week. If I need an easy meal for one night, I can plan for that.
Meal planning doesn't have to take a long time or require you to search through recipe books. I love using pinterest to pin ideas of foods I want to try and meals my family loves. Then each week before I go shopping I find the 6 or 7 recipes for that week. I try to pick 4 we know and love, and 2 or 3 new dishes. It only takes a few minutes and makes a drastic difference in my bill.
Buy in Season
I try to buy all my foods in season. Strawberries are often $.99 during the summer, but buy them in December and you could pay $3 or more. When I buy the in season fruits I can usually pay under $.99 a pound for the fruits.
Instead of strawberries in December I grab oranges, apples, or pears. This can easily save you $10 a week. Ten dollars a week may not sound like much, but it will add up to over $500 a year. Want to know what foods are in season when? I always start the month with the best things to buy, you can subscribe here.
Discount Areas of the Stores
Does your store have a discount area at the store? You can often find discount fruit and vegetables, dry goods, meat and seafood, dairy, and a frozen section. I always take a few minutes to check each of them out.
Often, I find food that will be expiring soon, but are fantastic deals. If I see a wonderful deal I pick it up and make sure we eat it before it expires. Don't forget, there are lots of foods that freeze well too.
Skip the Meat
Steak tastes great, but tends to be very expensive. Even the price of ground beef is high anymore. You can save a large amount of money if you eat meat free one day a week.
Instead of a steak, try a vegetarian soup or bean burritos. I like to use a can of beans to make bean burgers. At around $.50-$.60 a can, beans are a huge money savings over a pound of ground beef. If you still want to buy the meat, check out my 6 ways to save on meat.
Don't Go To The Store Hungry
Sometimes I forget to eat before I go shopping and I can tell a difference in my bill. I am way more likely to throw in something that I don't need if I am hungry. Suddenly, everything in the store looks so good and I make bad impulse buys. If I go to the store full, I will stick to what is on my list.
Mobile Apps
I love all the money-saving mobile apps. Most grocery stores have their own mobile apps that you can clip store coupons or discounts. Plus, there are lots of apps that offer you a refund for buying certain products.
Want to save more? You can check out a few of my favorite here. I usually save around $100 dollars a year or more with the money-saving apps.
Shop Multiple Stores
I don't spend my whole week running from store to store, but I do usually shop at two stores. I shop at either Kroger or Meijer to buy the sale items that week. Then I head over to Aldi to buy what I couldn't find good deals on at Kroger or Meijer. This allows me to save without running all over town during the week. Just shopping at one more store can help save you money.
You don't have to be a crazy coupon lady to still save on the grocery budget. With these tips you will be cutting your grocery budget in no time at all. Want to save more on produce? Check out my favorite tips here.
What are your tips for saving at the stores?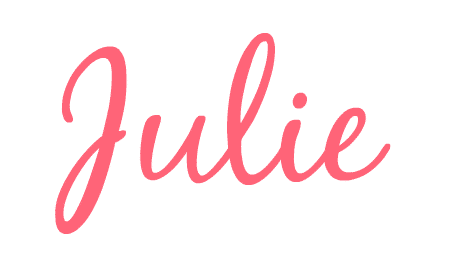 P.S. For more cleaning tricks and frugal tips delivered to your inbox subscribe
here!
---