Inside: Get rid of the dust on ceiling fans in seconds with this simple tip. Learn an easy way for cleaning ceiling fans quickly. It's great for dusting those high up ceiling fans too.
There is nothing like flipping on the ceiling fan for the first time in a few months only to have dust rain down on you. Ceiling fans are awesome at providing a breeze in a room and at collecting dust. No matter how often I clean them they always seem to have a layer of dust on them. Worst of all the ceiling fan in my son's room is on a vaulted ceiling so near impossible to reach without a ladder.
I had finally had it with the dust raining down when I turned on a ceiling fan and bought a tool to help me out. If you are tired of dirty ceiling fans check out these simple tips for cleaning ceiling fans.
There are tons of different ways for cleaning ceiling fans that I have seen on Pinterest, the problem is they all seemed to leave dust everywhere. I needed a way to clean ceiling fans that didn't leave dust on our beds. So many of our ceiling fans are directly over our beds and the extra dust that was being spread everywhere was gross. I finally found a little tool that does a great job of picking up the dust off the ceiling fan without spreading it everywhere.
I bought this ceiling fan duster on Amazon to use on my ceiling fan but you can probably pick them up at the store too. If you have a low hanging ceiling fan you can use the duster as is. It has a very short handle on it. If you are using it for a higher up ceiling fan you will want to add an attachment. I didn't buy an attachment I just used a screw off one that was on a mop I had.
Once you have the ceiling fan duster to the length that you need you can start cleaning the ceiling fan. Start at the base of the fan and slide the ceiling fan duster over the length of the blade. The duster will clean both sides of the ceiling fan at the same time. It will collect all the dust along the blade. The microfiber attracts and holds the dust to the duster so it doesn't spread all over the room.
If your ceiling fan is really dirty I recommend going over each blade twice to make sure you get it really clean. Another thing you can do for really dirty ceiling fans is get the ceiling fan duster slightly damp before you use it. That will help even more of the dust cling to it. You can see below how good it is at holding onto dust.
After you clean all of the blades you can clean the sides of the blades with the duster. My ceiling fan blades tend to gather dust on one side. I also like to run the backside of the duster over the other parts of the ceiling fan when cleaning ceiling fans. It only takes a minute but gets a little more dust off of the ceiling fan.
Once you are done cleaning ceiling fans you can just wash the microfiber duster in the machine. If you haven't had any microfiber products before you can see my tips here on washing them.
Cleaning ceiling fans is never going to be an enjoyable chore but with these simple tips it will make it much easier to clean a ceiling fan. You can quickly and easily clean the ceiling fans and get back to things you would rather be doing.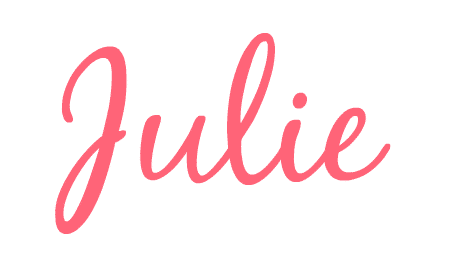 P.S. For more cleaning tricks and frugal tips delivered to your inbox subscribe
here!
---