The first time I heard of making freezer meals I thought it sounded amazing. My son was getting out of swim practice right when we usually ate dinner. I had been using a lot of dinner kits that were expensive and not that appetizing. It sounded so nice to be able to pull a dinner out of the freezer that morning and have a home cooked meal that night.
I did some shopping and cooking, quickly filling our freezer full of food. Then, we started eating the freezer meals. We really didn't care for any of the meals. I was so disappointed. I felt like every freezer meal I made we didn't like. I gave up on freezer cooking for a while.
It wasn't until I started playing around with my stromboli recipe that I really got into freezer cooking. I realized that I could make some of my families favorite meals into freezer meals. I have now successfully turned quiet a few of our favorite meals into freezer meals. Want to turn your favorite meals into freezer meals? You can do it! Just check out these tips to get started.
Try Anything-  Worried the meal won't work? Try just a small amount of it in the freezer. You can just take some leftovers, put them in a Tupperware and freeze it. Try reheating the leftovers a couple of days later and see how it works. I am willing to freeze anything to try it, as long as it's just a couple of bites.
Cook Part Of The Meal-  Some of my favorite dinners just don't work well as a freezer meal. But, I can cook or prepare part of the meal. I love making meatballs ahead of time and freezing them. I can make a big batch on a weekend and then all I need to do is cook them and add in the sauce. I also cook up veggies and beans ahead of time. Then, I can just grab what I need out of the freezer.
Start Small-   I don't recommend you make all of your favorite meals into freezer meals in one afternoon. If you think something may work just make up an extra batch when you are cooking and freeze it. This way you don't get too overwhelmed with freezer cooking and you can try out a few recipes a little at a time.
Know What Freezes-  If you have a general idea of what freezers well and what doesn't it will help you choose what meals to try. If you have a meal that has a crispy, crunchy topping you will want to leave it off until after you freeze it. Some things work great to freeze and some don't. Check out some of my favorite foods that freeze well.
Take Notes-  Write down what you are trying out for the recipe. It's amazing what I can forget in a couple of weeks. 😉 You don't want to try something new, only to forget what you did. You can also make some notes after you try the meal of what did and didn't work. Some recipes need a little tweaking to work well as a freezer meal.
With a little bit of work you can make your families favorite meal into a delicious freezer meal. Want more freezer meal ideas? Follow me on my freezer meal pinterest board. Do you have a favorite freezer meal?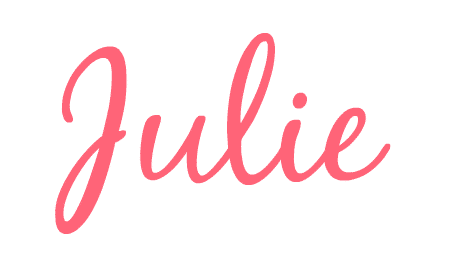 P.S. For more cleaning tricks and frugal tips delivered to your inbox subscribe
here!
---
Get A Freezer Inventory Printable
Subscribe (free!) to my newsletter and as an added bonus I will send you the freezer inventory printable for free!