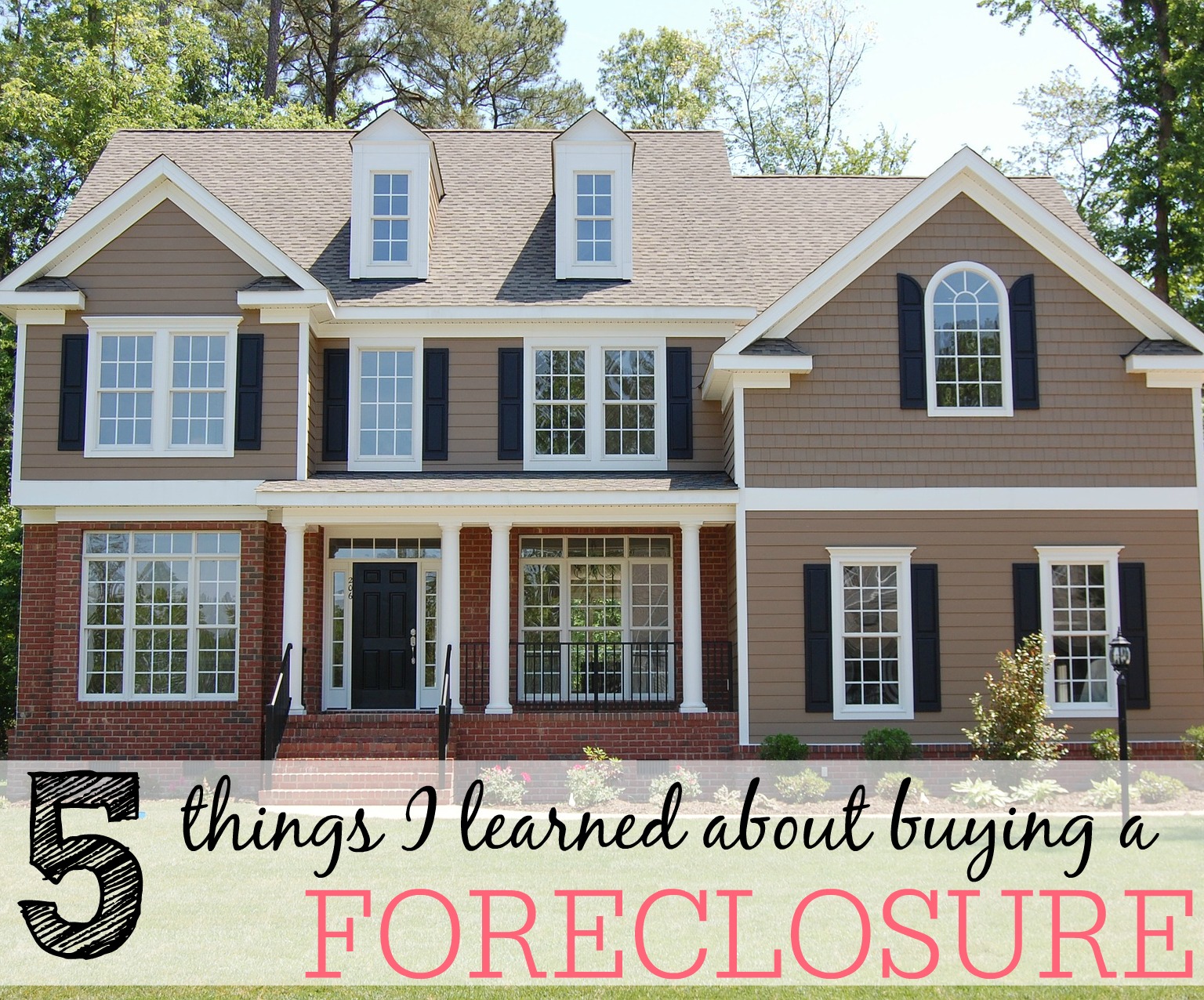 Years ago, when we had first moved to Indianapolis, we were driving to the store one night when we saw the prettiest neighborhood. The whole neighborhood had decorated for Christmas, all the trees were wrapped in white lights. I fell in love instantly. When I told my husband I wanted to live there someday he just laughed. We both knew the neighborhood was so out of our price range it probably wouldn't happen. Despite the fact that we couldn't afford the houses in the neighborhood, I still drove through it every couple of months.
Fast forward a couple of years later and we were selling our house and moving. A house in that dream neighborhood came up for sale and it was in our price range. The reason? It was a foreclosure being sold by the bank. The price they were selling it at was unbelievably low. We went to look at it and put an offer in that day. Within 3 weeks the house was ours. However, it wasn't all easy. There was so much I learned about buying a repossessed house. If you are thinking of buying a foreclosed home to get a good deal, you need to know it isn't easy. But, with a few tips for buying a foreclosure you can make the process go smoother than it went for us.
The House May Be A Mess – Although from the outside the house didn't look bad I was completely unprepared for what a mess it was inside. The former owners had taken fixtures, switches, even the kitchen sink. They used a hack saw to remove the kitchen sink so the counter tops were a mess too. They left so much junk. Clothes, books and lots of trash lying around. The bank cleaned out all the trash before we bought it, but I still had to spend days just scrubbing down the house. Chances are if you are buying a foreclosure they are leaving in a hurry. A mess is often left and things are removed from the house that you wouldn't think of. A foreclosure isn't normally "move in ready".
You May Pay More Than Asking Price- Every time we had bought a house we had negotiated a better price than what they were asking. So when we made our first offer we offered about 5% below what they were asking. Within a couple of hours the bank called us back to let us know there were 5 offers on the table. We had one chance to give the highest price we were willing to pay and then they accepted the highest bidder. I have since found out that a bidding war or highest and best is very common in foreclosures. Because the prices are often set so low it attracts a large number of buyers quickly resulting in a bidding war. You just have to make sure you don't become wrapped up it and go beyond what you can afford or what the house is worth.
You May Be Nervous- I knew I would be nervous up until the deal went through. I was like that with the sale of all of our homes. However, even after the sale of the home I was nervous. There was a creepy factor to being in a house you know someone was removed from. We quickly changed all the locks on the doors and installed an alarm system. It still took me a couple of months to get over it.
The Bank Probably Won't Negotiate- The bank accepted our offer of the five, on one condition. We buy the house in three weeks. They weren't interested at all in waiting a couple more weeks for our first house to close. They also wouldn't adjust the price for a new roof and new windows. Both were leaky and rotting. The house was sold as is and they weren't willing to negotiate on anything. Banks just don't like to negotiate. I am sure they would be perfectly happy to move on to the next set of buyers. If you are buying a foreclosure remember you just might be the one budging on all the deals.
You May Be Responsible For Past Debt-  After dealing with the multiple offers and the move up in dates I was completely caught off guard when we went to close and was told we had to pay $1200 in fees before we could close. Apparently the former homeowners were years behind in neighborhood fees. Because of the way the homeowners fees worked we couldn't buy the house until the fees were paid off. We were shocked, I had no idea that I could be responsible for things like this. Depending on what state you live in you may be responsible for fees the previous homeowner didn't pay.
It was a lot of work and stress buying a foreclosure. Even once we had signed we still had to deal with getting the house livable. It's been eight years and we still don't have all the projects done. But I am so glad we did it. What was a foreclosed junky house has now become our home. We have a house in a neighborhood we love. Plus with the work we have done it has appreciated quickly and we could easily make our money back and more if we were to sell it.
Have you ever bought a foreclosure or thought about buying one? I would love to hear your story.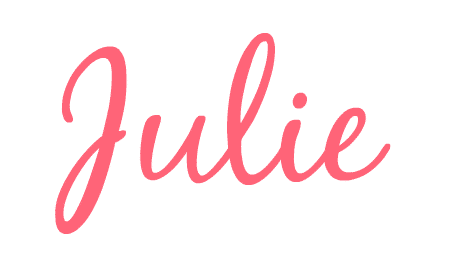 P.S. For more cleaning tricks and frugal tips delivered to your inbox subscribe
here!
---