Inside: Dealing with wax in your favorite clothes? Check out how to get wax out of clothes with these simple tips. Easily get wax out of clothes in the machine. Works well on candle wax, crayons, or other waxes.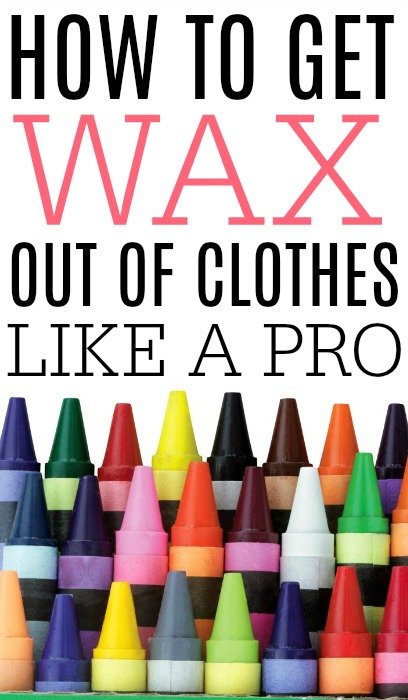 Do you have that favorite comfy outfit that you love for around the house? I have a pair of really old yoga pants that I love to wear around the house. They are soft and warm and perfect to wear when I am cleaning or cooking.
I put them on the other night when I was making some homemade cheese and managed to get wax on them. Major bummer! The cheese had to be dipped in wax and I kind of dropped it in the pan of hot wax. Since I didn't want to throw out my favorite pair of comfy pants I decided to find a way to get the wax out my pants. You can see below how bad the wax was.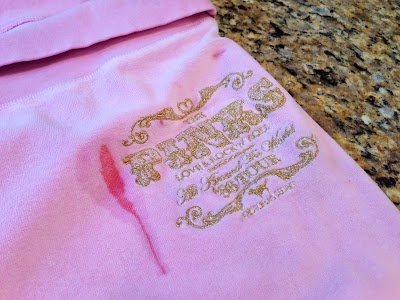 If you have ever gotten candle wax on your clothes or found a crayon in the dryer this tip will work great to get the wax out of clothes. With only a few minutes of my time and the washing machine, I had my favorite pants back again. Check out this awesome tip on how to get wax out of clothes.
To start you will need to fill up your washing machine with very hot water. I just used the hot cycle on my machine, however, in forums I have read that some people will add a pot of boiling water to their machine to get it hot enough. Once the machine has filled up add regular laundry detergent (I just use Aldi brand).
Next, add 4 tablespoons of dawn dish soap and 1/2 cup of vinegar. It's a lot of dawn dish soap, so if you have an HE washing machine you may want to add a little less or keep a close eye on it. Let the water swish around for a minute to really mix up all the soap and vinegar.
Then, add the clothes that have the wax on it and let it swish around until the clothes are completely submerged. Next, turn the machine off and let the clothes sit in the hot water for about 15-20 minutes. Then turn back on the machine and let it run like normal.
When the cycle is done pull the clothes from the machine and let them air dry. If the wax isn't completely gone then repeat the steps again. I had to do all of the steps twice and then the wax was completely gone. I was so happy to have my comfy pants back to normal again!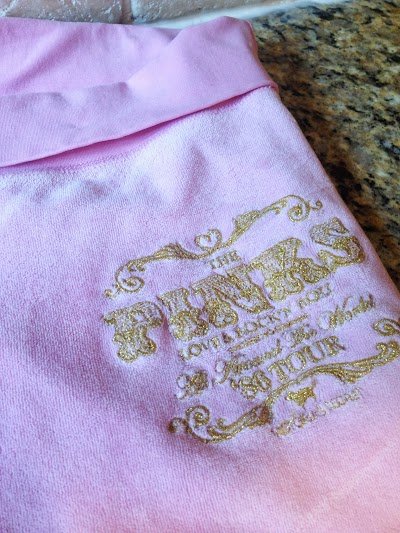 Whether you have a candle or crayon wax this simple tip on how to get wax out of clothes should help you rescue your favorite outfit. Want some other awesome laundry tips? Check out how to get paint out of clothes like a pro!
How To Get Wax Out Of Clothes
Laundry Detergent
4 Tablespoons Dawn Soap
1/2 Cup Vinegar
Fill the washing machine up with hot water adding boiling water if necessary.  Add detergent, 1/2 cup vinegar, and 4 tablespoons dish soap. Let clothes sit in the washing machine for about 15-20 minutes. Let the washing machine run through the cycle and clothes air dry. Check for wax and repeat if necessary.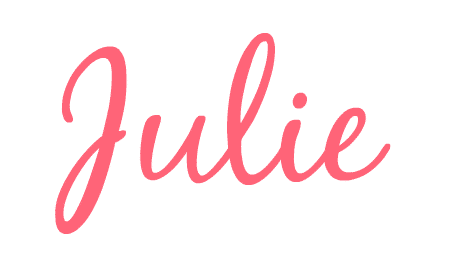 P.S. For more cleaning tricks and frugal tips delivered to your inbox subscribe
here!
---
Get my laundry stain removal printable
Subscribe (free!) to my newsletter and as an added bonus I will send you the laundry stain removal printable!