Inside: Trying to get dried paint out of clothes? You can easily get dried paint out of clothes at home. You probably already have everything you need. Check out how to get dried paint out of clothes to save your favorite clothes from the rag bin!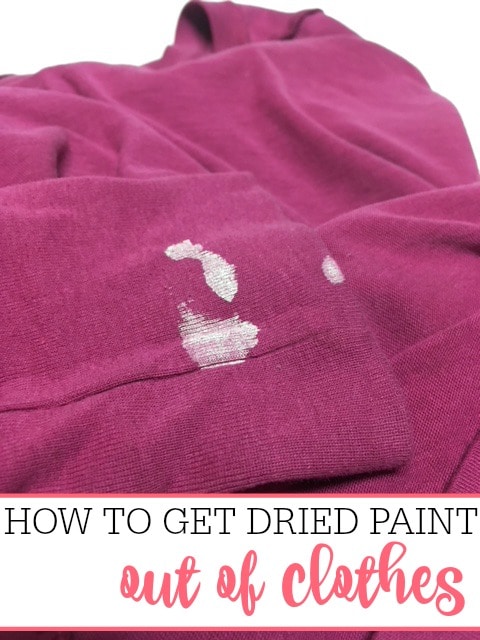 Normally when I am painting I put on old clothes that I don't mind getting paint stains on. However, recently I needed to do a couple of spots of touch up paint and didn't think I needed to change my outfit. Of course, it would be the time that I got paint on my sleeve and didn't notice it until it was already through the laundry. It's not a really good shirt, but it's a really comfortable workout shirt so I wanted to try to get the paint out.
Regularly if I get paint on my clothes I just spray some spot treatment on it and send it through the wash right away. This time since the paint had dried I had to get dried paint out of clothes. It's a little harder and takes a little more time, but you can get dried paint out of clothes. If you have ever wondered how to get dried paint out of clothes check out this easy tutorial. You can see the paint on my shirt below.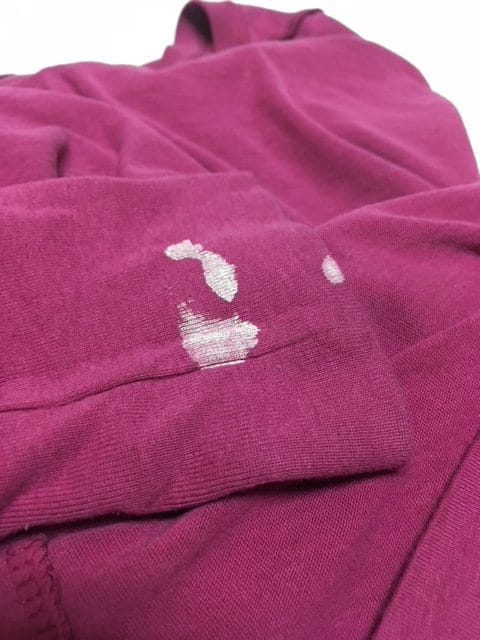 To start you will need some aerosol hairspray and either a butter knife or toothbrush. It doesn't matter which brand but it does need to be an aerosol. Aerosol hairspray has alcohol which will help loosen and get out the dried paint. Take the clothes with the dried paint and spray it with the hairspray. I try to really saturate the spot. When you start spraying it you will see it start to get darker, just like ink does when you spray it.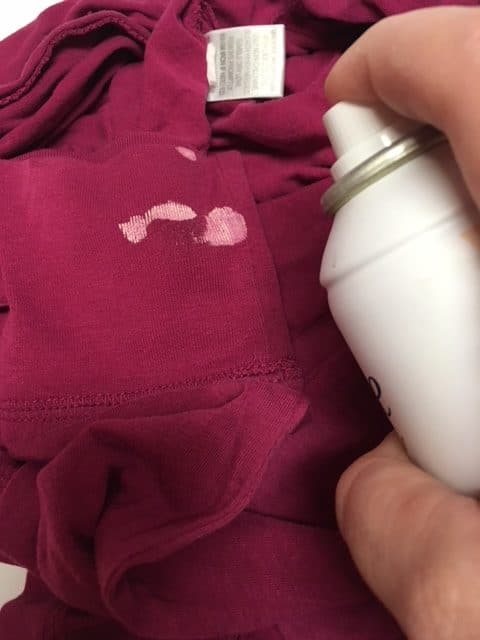 Once it is totally saturated with hairspray you will want to rub the fabric to loosen the paint. I used a butter knife to loosen the paint because my fabric isn't really delicate. If you have a more delicate fabric you may want to use a soft toothbrush.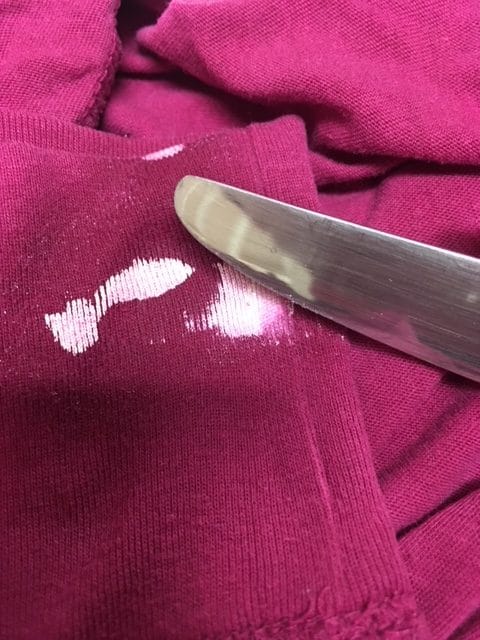 As you run the knife over the fabric you should start to see the paint drying up. Then it will start to come out of the fabric. The paint does tend to spread as you do this. Run the knife over the fabric for a few minutes until you feel like you have a good amount of the paint loosened up. Then run the fabric under hot water to rinse away the loosened paint. You may want to spray it with some spot remover while you are running it under hot water.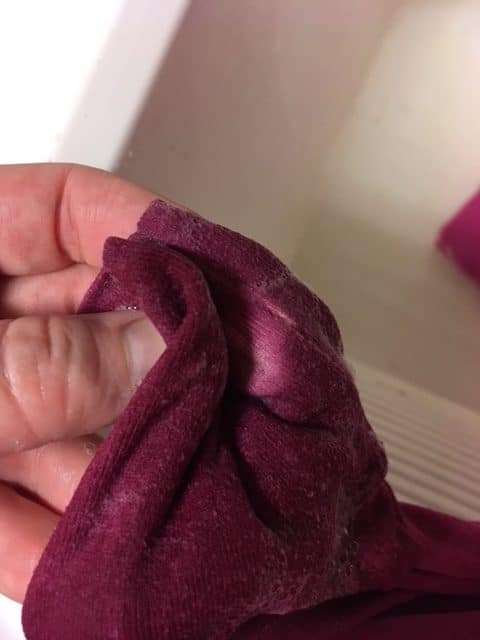 Once you have rinsed away the loosened paint blot the paint-stained clothes so it is a little dry and repeat the steps of spraying the hairspray and working the paint with a butter knife. You may need to repeat this step a couple of times.
My shirt was bright pink with some white paint on it so I had to use the hairspray, scrub, and rinse about 4 times before the paint was mostly gone. If you look closely you can still see where the paint was but it made a huge difference. Check out the before and after.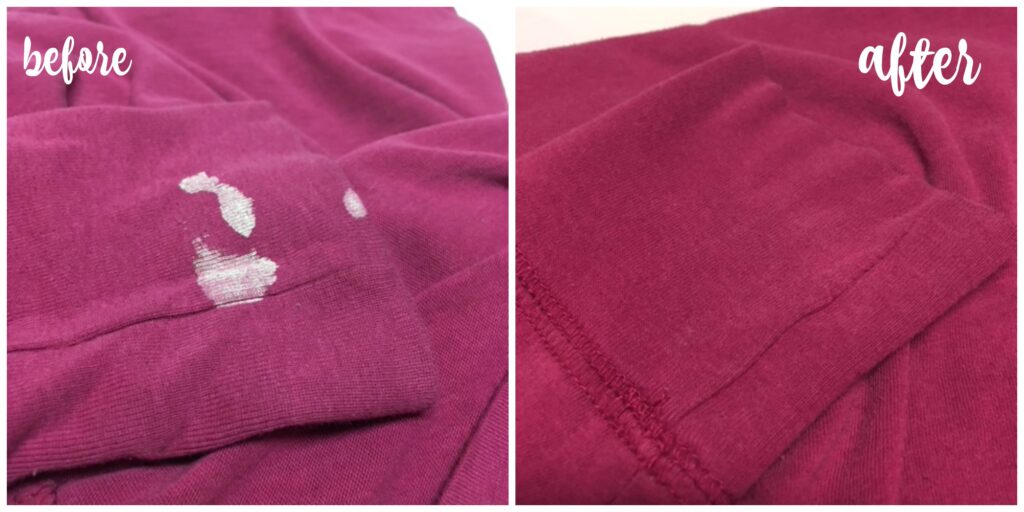 You can save your favorite clothes with this simple tip on how to get dried paint out of clothes. Want to see some other stain removing tips? See how to get just about any stain out of clothes here. What stain tips or tricks do you use?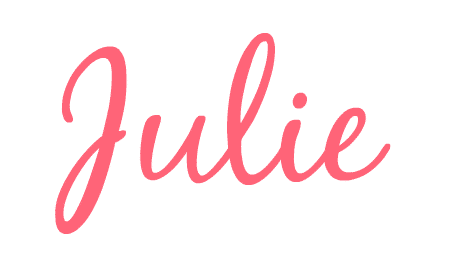 P.S. For more cleaning tricks and frugal tips delivered to your inbox subscribe
here!
---
Get my laundry stain removal printable
Subscribe (free!) to my newsletter and as an added bonus I will send you the laundry stain removal printable!