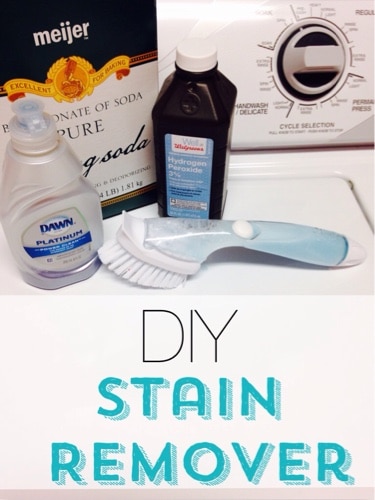 I think the only thing worse than finding a stain in clothes is finding a stain after you washed the clothes. I often find I have stains in clothes that have been through the washer and the dryer. Getting a stain out after that can be tough, but this stain remover works great and is so easy to use.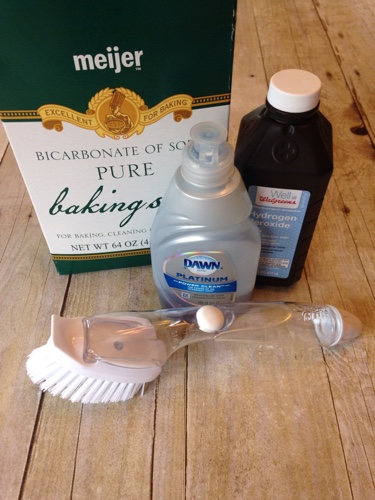 I used this stain remover for a couple of years and loved it, but I had a hard time getting it on to the stains. It's too thick for a spray bottle and tough to dispense when it's in a jar. I was searching at the store for a perfect container when I found dish detergent brush.  I do recommend using one with soft bristles and of course this doesn't work well on delicate materials, but I love how easy it is to use. No more hunting for an old toothbrush to use!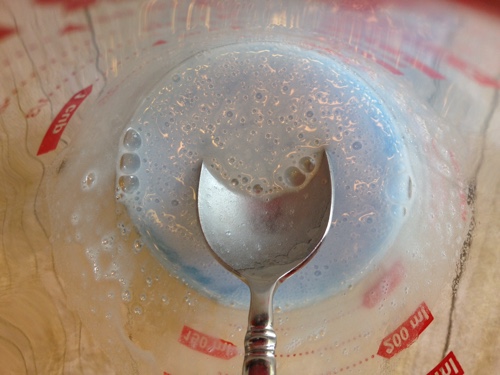 I add 2 tablespoons baking soda, 2 tablespoons hydrogen peroxide, and 2 tablespoons Dawn dish soap. Mix it up and pour it into the dish detergent brush.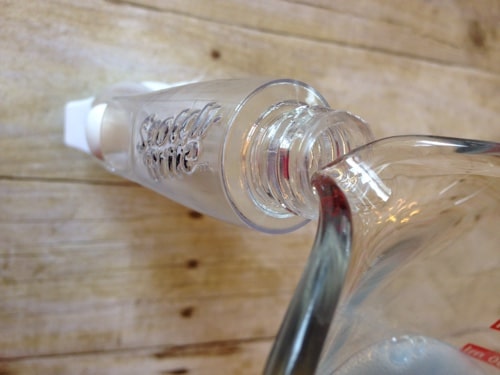 Pump the brush over the stain to dispense the liquid and gently scrub at the stain. If you have any other color than white, I recommend testing in a hidden area to make sure it doesn't discolor the garment. For tough stains I recommend letting it sit for about 1 hour. Then wash the items like you normally would.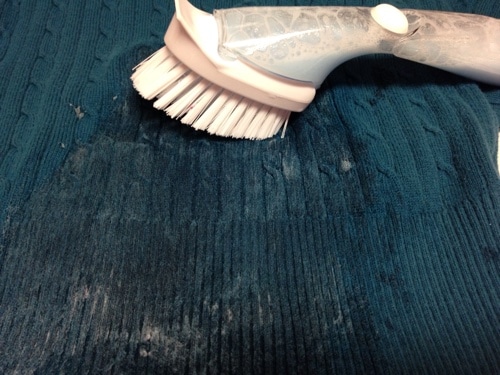 I used the stain remover on this old set in stain. I made beignets and was covered in grease. Then I forgot all about it and washed and dried the sweater. The stains completely came out. Check out this before and after.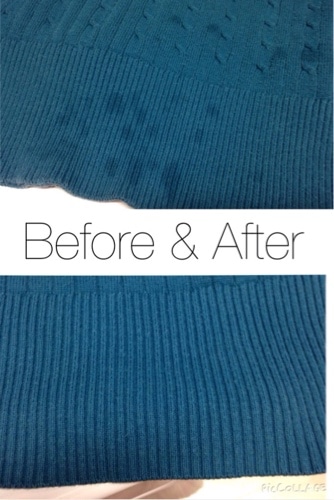 This DIY stain remover has saved so many clothing items from being throw out and now with my new dispenser it's even easier to use. How about you? Do you make your own stain remover or do you have a favorite brand you use?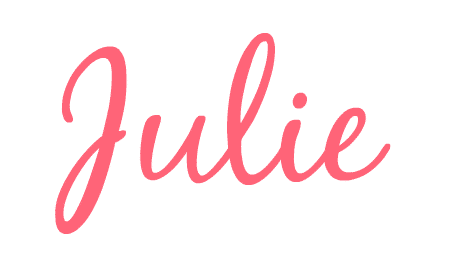 P.S. For more cleaning tricks and frugal tips delivered to your inbox subscribe
here!
---