Inside:Tired of eating Thanksgiving leftovers? Check out these awesome tips for freezing thanksgiving leftovers. You can enjoy them for months later!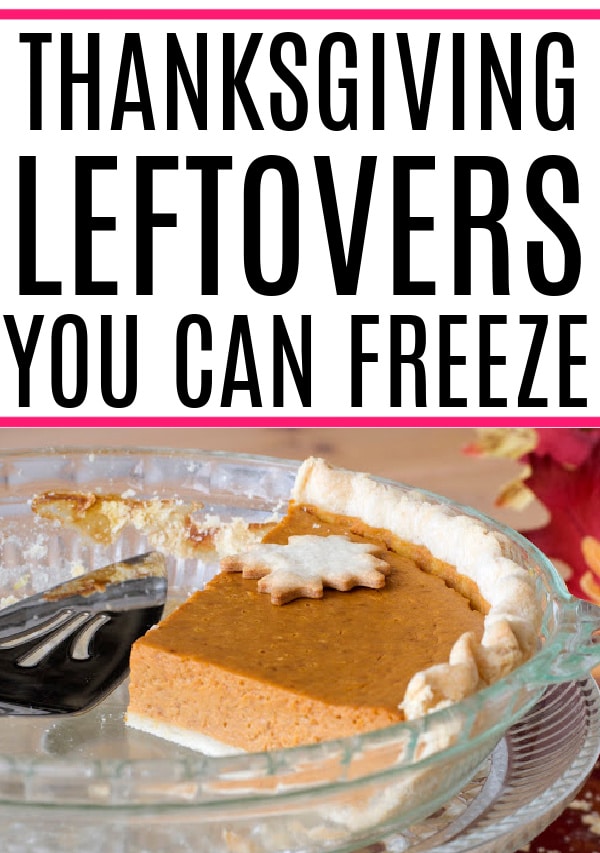 I love the first day or two after Christmas and Thanksgiving. There is always so much food leftover that I don't even have to cook for my family.
We all just happily eat the leftovers. But, after a couple of days, we all start to get sick of the same meals over again.
Thanksgiving is the worst. There is often so much food, you could eat from it for a week.
You don't have to though. Check out these awesome tips for freezing Thanksgiving leftovers. If you have ever wondered can you freeze Thanksgiving leftovers check this out!
Freezing Thanksgiving Leftovers
Freezing Thanksgiving leftovers is amazing. You can take a few minutes to freeze them. Then later, you can pull them out to have an easy dinner or add to a soup.
You really don't need anything but the leftovers and a few freezer safe containers. I use this brand of freezer containers.
Keep track of the stuff you freeze with a free freezer inventory printable. Go here to grab it!
Don't Lose Your Freezer Meals
Keep track of the stuff you freeze with a free freezer inventory printable. Go here to grab it!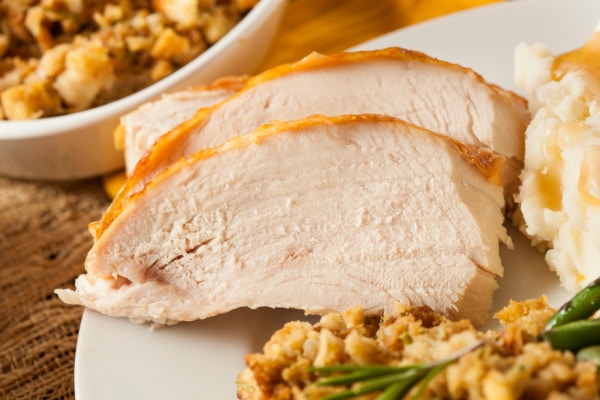 Turkey
The Thanksgiving turkey is one of my favorite things to freeze. I love to get turkeys on sale and cook them all year long.
Because we have such a small family, we often freeze the remaining turkey. I love having extra turkey to pull out for soups and casseroles.
I recommend picking all the meat off the bones and storing a freezer safe tupperware. Serve within 6 months of freezing.
If you are thinking of freezing thanksgiving leftovers turkey is a great one to freeze.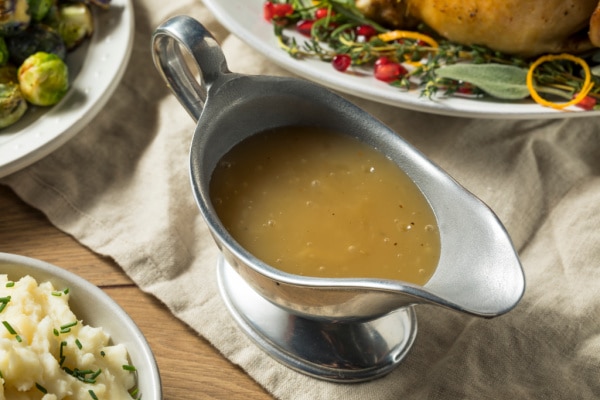 Gravy
Gravy is another good one to freeze. If you want to save smaller servings of the gravy try pouring it into ice cube trays and freezing it.
Then you can store the gravy cubes in a large ziplock bag. Just pull out a cube when you need some gravy.
The one exception is gravy that is milk based. They will not freeze very well.
Green Bean Casserole
Green bean casserole isn't one of the good ones to freeze. The green beans tend to get mushy, the cream often separates and the topping turns soggy. This is just one that is best to eat it until it's gone.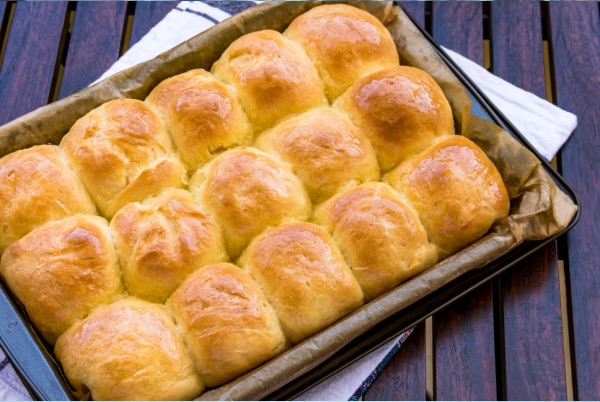 Rolls
Rolls are great to freeze. I often double my recipes when I make rolls and freeze them in dinner-sized portions for our family.
I recommend wrapping them up in aluminum foil and then storing them in a large ziplock bag. They will last about three months in the freezer, but ours usually disappear faster. 😉
Mashed Potatoes
Some say you can freeze mashed potatoes, but I don't recommend you do. I have found that consistency isn't the same when you reheat them.
If you do want to freeze the mashed potatoes try using them mixed in with something or on top of shepherds pie.
Sweet Potato Casserole
Sweet Potato casserole is a good one to freeze. It works best if it is a puree instead of slices. I recommend taking off any marshmallow topping and throwing that part out. You can always put on fresh when you defrost it and reheat.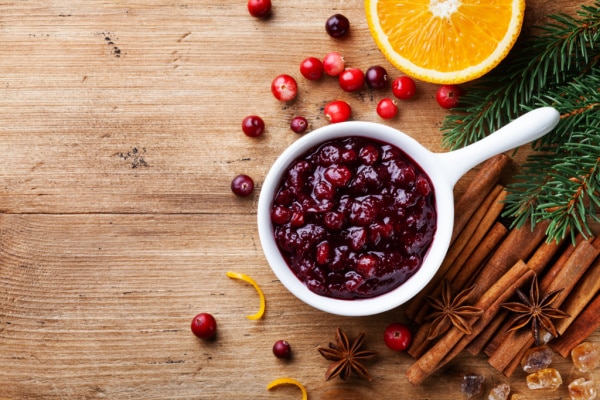 Cranberry Sauce
Cranberry sauce can be frozen. Just store in a freezer safe tupperware for up to 6 months. As far as freezing thanksgiving leftovers this is an easy one to do.
You can also divide the cranberry sauce into smaller portions like ice cube trays and then freeze them. Once the ice cubes are totally frozen move them to a freezer safe ziploc bag.
Pie
If you need an excuse to have a second slice, this is it. Most pies just don't freeze well. So, eat up and enjoy the pie instead of freezing. Skip freezing this thanksgiving leftover.
With a few minutes of time, you can be freezing Thanksgiving leftovers for a time that you will appreciate them more.
Like maybe in the craziness right before Christmas. 😉 You don't have to waste food and your family isn't eating the same meal over again, everybody wins.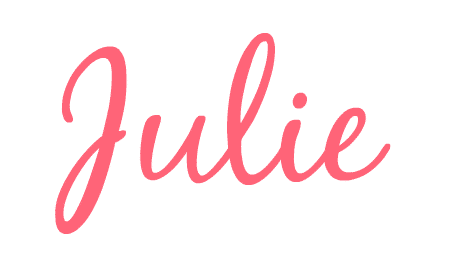 P.S. For more cleaning tricks and frugal tips delivered to your inbox subscribe
here!
---
Get A Freezer Inventory Printable
Subscribe (free!) to my newsletter and as an added bonus I will send you the freezer inventory printable for free!