Recently my family did a no-spend month to save money for our spring break. Not only did we try not to spend any money, but we also tried to spend some time cleaning and decluttering the house. This worked well for two reasons. One, we weren't bored and out at stores tempted to spend money and two, we were able to get some extra money through selling things.
I have found that some things are easy to sell if you need some cash, and some are a little harder to sell. With smaller knick-knack items I don't usually waste my time trying to sell them unless I am having a yard sale. However, if you want to make some cash check out these things to sell for quick cash.
Exercise Equipment
I am guessing about 50 percent of homes have some rarely used exercise equipment. For us, it is an old elliptical. I loved the elliptical at the gym, so I picked up a cheap one for at home. It turns out that there is a big difference between a $100 elliptical and a couple thousand dollar one at the gym. I hated the one we bought and never used it. I sold it and made some extra cash. Dust off that old exercise equipment and list it on Facebook or Craigslist.
Kids Clothes
I love selling kids clothes. It's just so simple and easy to do. It's easy to clean out your kid's closet and find some old clothes that they don't wear. Make sure they are clean and free of stains and take them to a resale or consignment shop. I prefer to use Once Upon A Child because they offer cash on the spot and give me a decent price for the clothes. If you are an avid yard saler you can make some extra cash by purchasing clothes when you see them for cheap and reselling them to places. I have done this and can usually make around $30 a week during garage sale season.
Kitchen Gadgets
Get rid of that rarely used kitchen appliance or gadget and make some extra money. I had a bread maker that I never used and was able to make $25 selling it on craigslist. Go through your cabinets and drawers to find those gadgets you need to get rid of.
Games
Everything from board games to video games can be great for resale. Clean out your closets and game rooms to find those rarely used games. You can sell board games at kids resale shops and video games on craigslist or gaming resale stores.
Furniture
Get rid of furniture you no longer use anymore and make some extra cash. Big ticket items like couches and dining room tables tend to sell well on Facebook or Craigslist. I can usually have furniture sold in under 24 hours using those sites. Just list your extra stuff to make some money.
Sports Equipment
Sell your unused sporting equipment fast using craigslist or sporting resalers. I have had luck selling old sports equipment on Ebay or at Play It Again Sports. I love using Play It Again sports because I get cash right then and there. I have found I get a decent price for golf sets that my son has outgrown. Pull out those old bikes or scooters and sell them for some extra cash.
Kids Toys
I have noticed that kids toys sell best in the month before Christmas, but you can still get some extra money all year long selling them. Either sell larger items on craigslist or Facebook or use the kids resale shops to make some extra money. Just make sure they are clean and you have all the pieces.
Holiday Decor
Before you put up your seasonal decorations check out to see if there is anything you no longer use. I have found before the holiday is a great time to sell old holiday decor. Get rid of the old Christmas tree or decorations to make some extra cash.
Books
Everything from kids books to college textbooks tend to do well reselling. You can do anything from Amazon to Half Price Books. Almost every town tends to have a used bookstore you can sell your old books to. If you don't just try selling them on Amazon or Ebay.
So if you are looking to make some cash fast no need to wait until yard sale season. You can be selling and making money fast. What things do you like to sell to make money?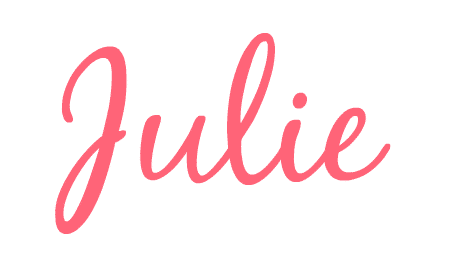 P.S. For more cleaning tricks and frugal tips delivered to your inbox subscribe
here!
---