Does money always seem tight? Do you feel like at the end of the month there is never enough money in your account? We used to have the same problem before we opened more bank accounts. Even though we are still dealing with the same amount of money, breaking it up has allowed us to use it better.
We got the idea from the envelope system. The envelope system really changed how we spent our money. We knew that some things didn't necessarily work well with the envelope system, so we made a bank account for each of the items.
By having separate accounts we make sure that money that we need next month for a high heat bill doesn't get spent this month on other things. We now have a total of 18 different accounts, and although it takes a bit of extra time with the separate accounts it is totally worth it. You don't need to have 18 accounts, but these are the 5 bank accounts your family needs.
Everyday
This is just our regular account for everyday items. We have a debit card tied to it that we use when we get gas or put money in my son's lunch money account. It also has a small buffer in it for things like trips to the store if we forgot the cash.
Bill Pay
We use the bill pay for our monthly bills. Bills like gas, electric and water can really fluctuate from month to month. By having a separate account we can make sure that the extra we put into bill pay in October, when we aren't using much gas or electric, is there in January when we get hit with a really high heat bill. Same thing for summer and the air conditioning.
Emergency 
An emergency account with 3-6 months of pay is very important to have. By having a separate account we make sure we don't actually touch it unless it is an emergency. If you don't have an emergency account, I highly recommend opening one and just add $5-$10 a week until you have one built up.
Medical
Having a separate account for medical can be incredibly helpful. The last thing you want to think about when you are having medical issues is how to pay for them. When I broke my toe at 9 o'clock at night on a Sunday I just went to the emergency room. I didn't have to think about how we would pay for this or if I should deal with the pain until Monday morning. By having a medical account you can make sure the money you need doesn't get spend on anything but medical.
Car
If you currently have a car payment, you may not have a lot of money to put in a car account. Even just putting $5 dollars a week can help give you some help when car repairs are needed. We started out by putting a small amount in our car account and then when we paid off our cars we made the car payments to ourselves. Now when we go to buy a car we can use the money in the account instead of getting a loan. We may not have nice cars, but we never have to worry about having the money to get them fixed.
Beyond these 5 , there are so many accounts you can open. If you have a house, I recommend a house account for repairs that you need done. We have a gift account that we use to make sure that we are saving for Christmas and birthdays all year-long. We also have a vacation account to save for our vacations.
The important thing to remember is it doesn't have to be a lot of money in any of the accounts. Just a few dollars a week will really add up. We usually just schedule them all to be deposited in our accounts from my husbands paycheck. It takes one time to set it up and then you don't have to think about it again.
By having these 5 bank accounts you can keep a better eye on where your money is going. We have found it really helps us keep to our budget and help manage our money better. What bank accounts do you think are important to have?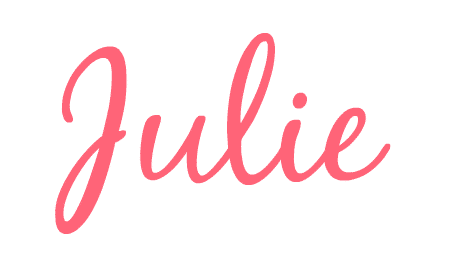 P.S. For more cleaning tricks and frugal tips delivered to your inbox subscribe
here!
---