Inside: Don't throw out your pots and pans because of some rust. You can easily remove it. Check out how to remove rust from pots and pans.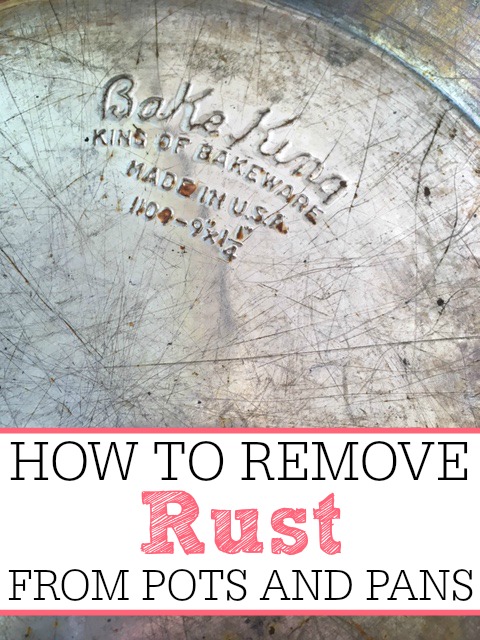 A little while back my mom gave me a few of my grandma's old pie plates. I don't have very many, so it was nice to have a few extra. Whenever I am making quiche I usually double the recipe and freeze one for later. Having a couple extra meant that I could now triple the recipes. However, after the first time or two of using them, I noticed they were rusting.
The rust wasn't real bad, just had a couple of spots here and there that I needed to get rid of. Getting rid of rust from pots and pans is pretty easy and only takes a few minutes of your time. All you need is some baking soda and a sponge with scrubber. Check out how to remove rust from pots and pans.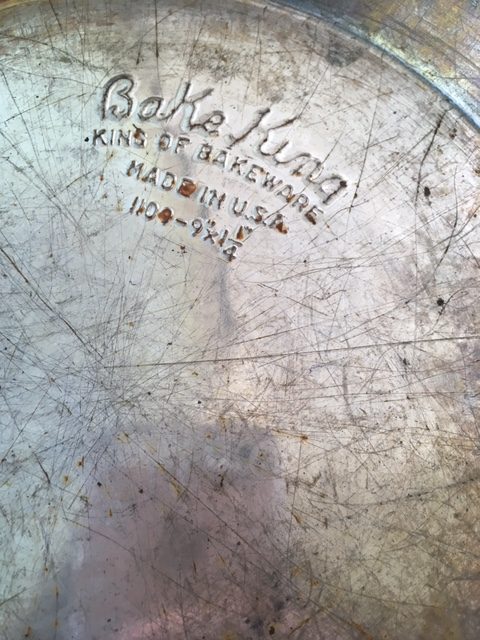 Start by washing off the pot or pan. Then, shake the pan off get off the excess water. Don't dry it, you will want it slightly damp. Take about a tablespoon of baking soda and sprinkle it over the rusted areas until they are well coated. The dampness will help the baking soda stick to the pan. Let the pot or pan sit for about 30 minutes with the baking soda on it.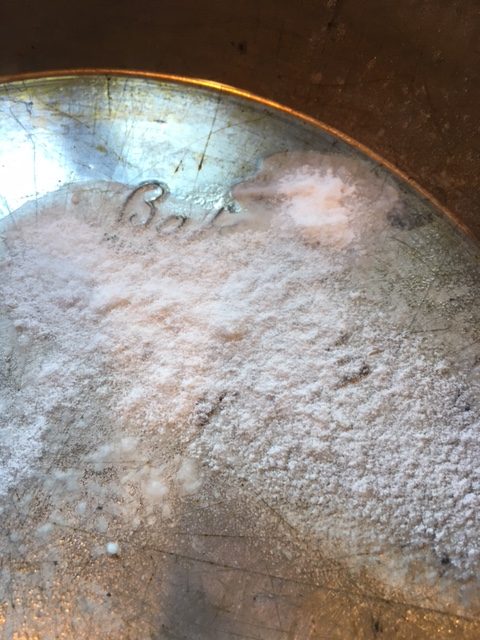 After 30 minutes take a sponge with scrubber and scrub at all of the rust spots using the heavy duty scrubbing side.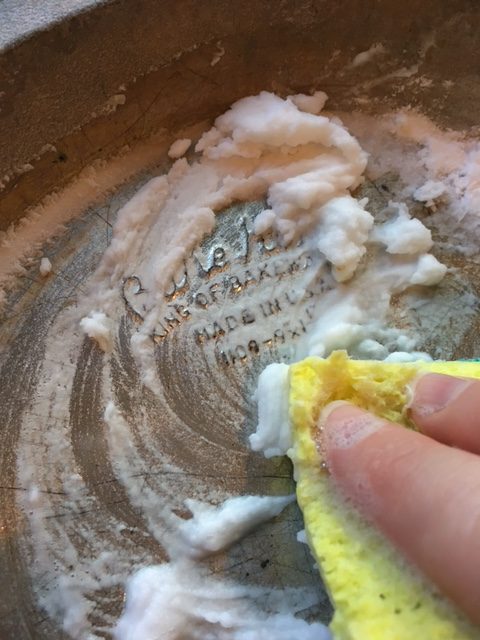 Once you have all of the rust gone and it is down to metal you can rinse all of the baking soda off. Towel dry it to make sure you get it 100 percent dry.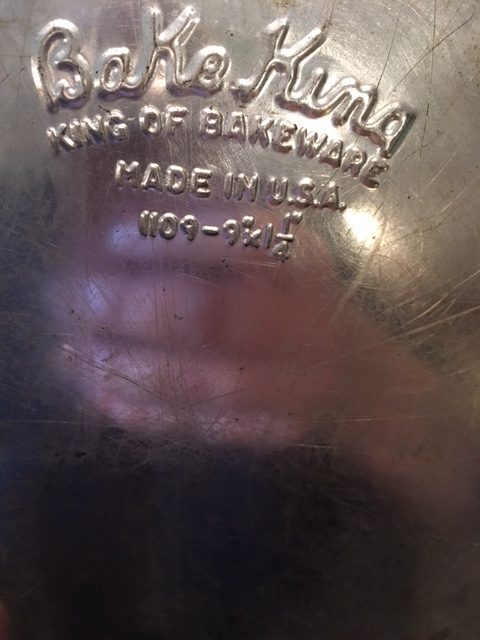 When it is dried you can now make sure it doesn't rust again by adding a small amount of cooking oil with a paper towel the pot or pan.  Your pan should be rust free and stay rust free with this simple tip. I recommend oiling them about every 6 months to keep the rust from coming back.
Need to remove rust from knifes or scissors? Check out this easy DIY rust remover. It works great!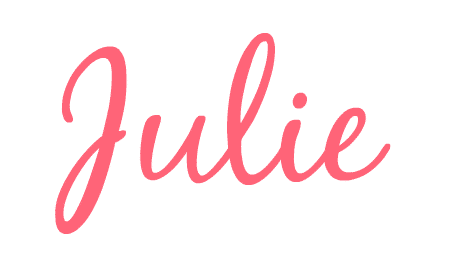 P.S. For more cleaning tricks and frugal tips delivered to your inbox subscribe
here!
---
Join the newsletter
Sign up to receive our free newsletter and a free eBook "The Best Homemade Cleaners"