Inside: Trying to save more money? Check out the top things to stock up on in August to really save. It's an easy way to save more money without much work.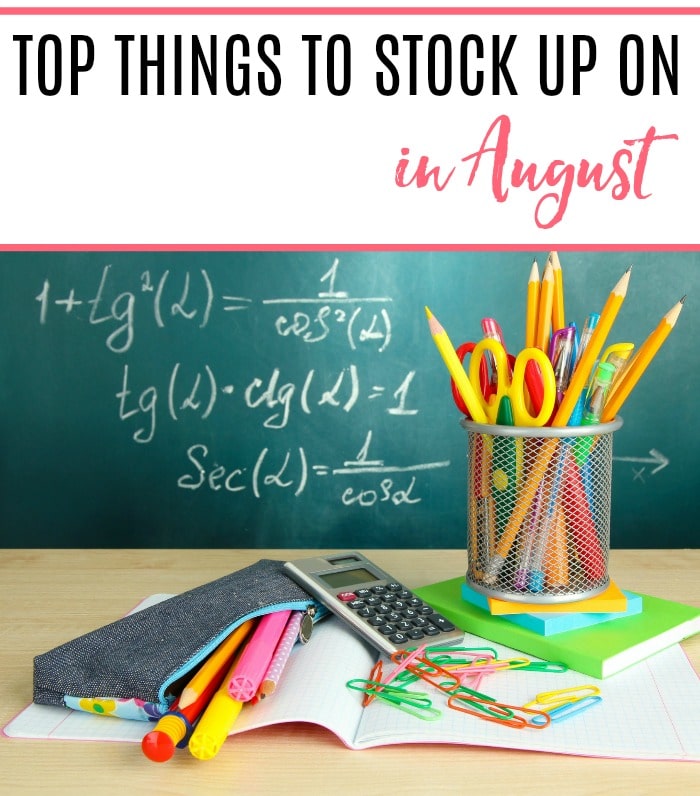 One of my favorite (and one of the easiest!) ways to save money is by stocking up on foods when the prices are at their lowest. I can buy foods for 50-60% of the regular prices. The best part about stocking up when things are on sale is that it doesn't take a lot of my time. Just stock up to really save money on your grocery bill. I am able to get my grocery bill to around $50 a week by stocking up and saving.
August is a fantastic month to really stock up on food. The kids are headed back to school and there are a bunch of really great sales on breakfast and snack foods. Plus, there are plenty of back to school sales that you can shop to get office and home supplies for free or cheap. So check out the top things to stock up on in August to really save.
Seasonal Produce
Even though the kids are headed back to school summer isn't over. We will still see plenty of summer produce deals this month. There should still be deals on corn, cucumbers, eggplant, tomatoes, green beans, lettuce, watermelon, strawberries,  blueberries, peaches, and raspberries. You can freeze corn and green beans for later in the year.
You can very easily make strawberry freezer preserves or you can try peach preserves. They are both amazing recipes. You can also see how to make your berries last longer.
Foods
Kids are headed back to school and there will be tons of breakfast and lunch items really cheap this month. We will see lots of deals on frozen pancakes and waffles, pudding cups, and lunch meat. Peanut Butter, Jam, and Crackers will also be on sale. I like to stock up on peanut butter and jelly to make some homemade uncrustables. They are great to have for lunches or a quick snack.
As we get closer to Labor Day we will see hot dogs, ketchup, mustard and other BBQ items on sale. Usually, it's the last sales for chips and ice tea for a while, so if you like to eat or drink these regularly you will want to stock up.
Other Deals
Ziploc bags, kleenexes, and lunch packing supplies will be cheap while the kids are headed back to school. I try to buy enough Ziploc supplies to last until Christmas when the next set of deals come around.
Check the fliers each week for the best office and school supply deals. You can often find school and office supplies for as low as a penny. Don't forget to stock up on things for around the house while they are on sale. I try to buy pens, scotch tape, glue, and post-it notes while they are really cheap. Check out some easy back to school savings hacks.
With kids heading off to college we will see some great deals on dorm furniture and bedding. This is a fantastic opportunity to get some furniture and bedding for a low price. If you are thinking of redoing a kids room now is the time to do it.
With summer coming to a close we will also start to see those summer clothes on clearance. You can buy one size up for next year to really save some money.
Saving money doesn't always have to take a lot of time. Just by stocking up on a few extras when they are at their lowest can save you $100's. What are your favorite things to stock up on in August?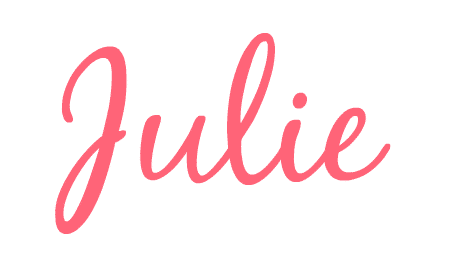 P.S. For more cleaning tricks and frugal tips delivered to your inbox subscribe
here!
---
Free Printable!
Subscribe (free!) to my newsletter as as an added bonus I will send you this free monthly guide of what to buy when.