We have really hard water at our house. I grew up with hard water, so I don't mind it much. I do ,however, find it can be challenging to clean things that have hard water deposits on them.
I used to buy CLR to clean off the hard water deposits. CLR involves getting gloves and making a huge smelly mess. Plus, CLR is often $5-$7 a bottle. It's not really a very frugal cleaning solution. I made the switch to vinegar and I love it. Not only can I skip the gloves and the bad fumes from CLR, but vinegar is usually less than $2 a bottle.
My shower head was starting to lose pressure from the hard water deposits so I used my favorite way to clean them. This really is the easiest way to remove hard water deposits from shower heads.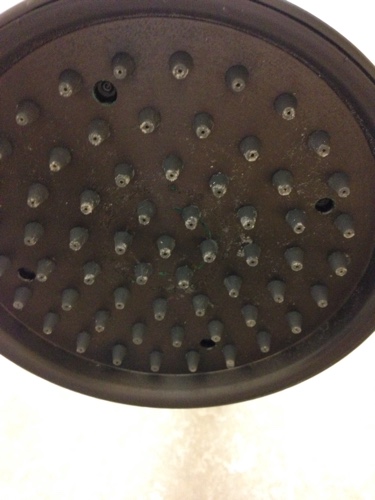 Start with a bag large enough to fit over the shower head. I used a gallon sized ziploc bag, but you could also use an old cereal bag or bread bag if you don't want to waste a ziploc. Fill the bag with enough vinegar to cover the bottom of the shower head.
Place the bag over the shower head and use either a clip or a rubber band to keep the bag in place. Leave the bag in place for at least one hour. At the end of an hour check to see if all the hard water deposits have gone away. If they are still there leave it for another hour.
After the hard water deposits are gone you can remove the clip and take down the bag. I like to turn on the water to hot and let it run for a minute or two to really get out any more hard water deposits. Then use a cloth to wipe off the shower head. If you have any clogged drains you can use the leftover vinegar to clean out the drains.
Not only does my shower head look better without all the hard water deposits, but it also has much better pressure now instead of the water just dripping out of the holes. I love how simple it is to clean without using all the toxic, expensive chemicals. Check out the before and after.
Next time you notice all the hard water buildup on your shower head, skip the CLR and use this simple trick to remove hard water deposits. It really is the easiest way to remove hard water deposits from shower heads.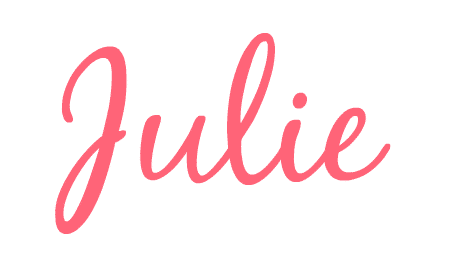 P.S. For more cleaning tricks and frugal tips delivered to your inbox subscribe
here!
---