Over the last 3-4 years, I have been making my own cleaning supplies. I have really found out what works and what doesn't. Not only with the cleaners I make, but also with the products I buy to make the cleaners with. I have found that essential oils not only make the cleaners smell fantastic, but some help disinfect too! I have found that I hate using spray bottles that aren't clear. It's almost impossible to tell when you are running low on a cleaner. Some of my "recipes" I stick to and use the same essential oil every time, some I like to change up occasionally depending on the season. Below are a few of my favorite supplies to make homemade cleaners.
When it comes to the cleaning products I mostly use store brand hydrogen peroxide, vinegar, baking soda, and dish soap. I have found that the store brands work just as well as the name brands. I usually buy my vinegar and baking soda at Aldi. They have the best deals on them. Hydrogen peroxide, dish soap, and alcohol I usually buy at the drug stores. I have found that they have some great sales with the best prices. I would highly recommend buying these in the store instead of online. I have found these things tend to be way overpriced on Amazon.
For essential oils, I recommend buying them online. Amazon & Plant Therapy are two of the best place that I have found to buy them. I like them both because they both usually offer free shipping. I have tried Plant Therapy, doTerra, Young Living, Now, and Fabulous Frannie essential oils. I know some people swear by certain brands, but I have tried them all and haven't noticed a big difference. I feel like Fabulous Frannie and Plant Therapy essential oils are way cheaper, but just as good. My favorite scents for the cleaning recipes are Orange, Lemon, Rosemary, and Peppermint. I do use doTerra Serenity occasionally for the carpet deodorizer.
If you are like me, you will fall in love with essential oils and proceed to buy every different kind you can get. I had the little bottles shoved in every cabinet and drawer until my husband bought me a carrying case. It's so easy to store everything in there and I just grab it when I am making up a big batch of cleaners. It keeps the bottles from rattling together and keeps them all in one place.
I love my clear spray bottles so I can see when they are starting to run out. My spray bottles are very similar to the ones that you can buy here. I designed my own labels for the different cleaners so I don't get them mixed up. You can see how to print the labels here. They are so easy to make and keep the spray bottles looking simple and cute.
Making your own cleaners doesn't have to be overwhelming or take a lot of money. You can start slow with one or two cleaners and see what works best for your family. See all my favorite homemade cleaners here.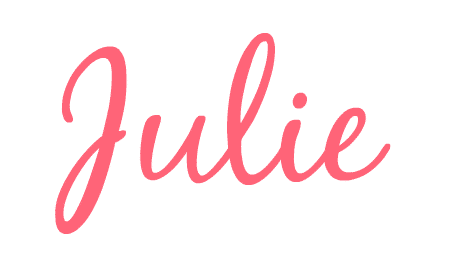 P.S. For more cleaning tricks and frugal tips delivered to your inbox subscribe
here!
---