Inside: Dealing with fresh berry stains on your clothes? Check out easy tips on how to remove berry stains. Get rid of everything from cherry to raspberry stains.
It is that time of year. We have fresh berries in season and they taste amazing! My family is going through pounds and pounds of fresh yummy berries a week.
Not only are we eating them fresh but I am also working on freezing plenty of them for smoothies and of course making my families favorite strawberry freezer jam. If you are looking for an easy freezer jam recipe be sure to check it out!
I usually try to be careful not to get the berry stains on my clothes, but it is almost inevitable that I will get a small stain or two. If you have kids you also know it is pretty much impossible for them to eat berries without getting a stain on their clothes. My teenager still ends up with raspberry stains on his shirt. Luckily it isn't a lot of work to remove berry stains from clothes if you catch it right away.
If you have clothes that are berry stained don't throw them out yet! Removing berry stains can be difficult but not impossible. Check out these easy tips on how to remove berry stains. You can remove all the berry stains and have your clothes looking like new again.
How To Remove Berry Stains
The trick with any berry stain is to clean it sooner rather than later. If at all possible as soon as you find the stain start to remove it.
Set in berry stains are always harder to remove. If they are already washed and dried it is often set in and sometimes you don't even know what the stain is.
To start, you will want to remove any bits of berries that are stuck on the fabric. Try not to rub so you don't smear the stain any more into the fabric. You can use a knife to easily remove the berry without smearing too much of the berry juice all over your clothes.
Hot water often sets stains so I always recommend starting by washing any berry stains with cool water.
Carefully hold the fabric over the sink and gently run cool water over the stain. Let the water run over the fabric for a minute or two to try to flush out all of the berry stains. You can gently rub the fabric back and forth together to try to break loose the berry stain. If it is a fresh berry stain this should wash out most of the stain.
Next, if you can't wash out all of the berry stains then try soaking the fabric in a little vinegar. Pour enough vinegar (about 4-5 cups) in a bowl or bucket so you can completely submerge the fabric in the vinegar. Make sure you use just a plain white vinegar from the store. Apple cider vinegar or a colored vinegar could discolor your fabric.
Then let the fabric soak for about 30 minutes in the vinegar. Vinegar can be used for both whites and colored fabrics so it is a great way to remove berry stains from clothes. Because vinegar is an acid it will help eat away at the berry stain.
After 30 minutes remove the fabric from the water and rinse the fabric in cool water. Most of the time this will get rid of the stain.
If the stain still is in the fabric you can try using Biz to remove the stain. I recommend Biz because it is an enzyme-based cleaner which works well on removing berry stains.
You can use biz on both whites and colored clothes but I recommend color testing the fabric first. Dissolve 2 tablespoons Biz in a cup of warm water. Then apply a bit of the mix to a hidden area of the fabric. Let it sit 5 minutes and if you don't see a difference in color you should be good to go.
To soak the fabric in Biz to get rid of the berry stain add 1/2 cup of Biz to a gallon of warm water. Mix the Biz fully into the water and add the fabric. Then, let the fabric soak for about 1 to 4 hours or until the stain is gone. Then rinse in cool water until the water runs clean.
Once you are finished getting the berry stain out of your clothes wash them and dry as you normally would.
Don't let berry stains ruin your favorite clothes. You can easily save your favorite outfits with these simple tips on how to remove berry stains. Make those blueberry, cherry, and raspberry stains a thing of the past.
Want some other easy laundry tips? Check out how to remove almost any stain from your clothes.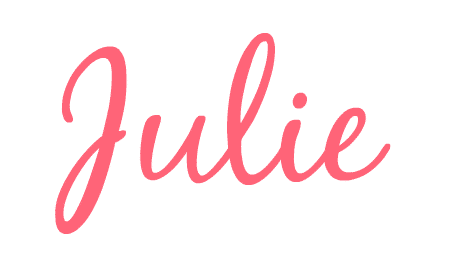 P.S. For more cleaning tricks and frugal tips delivered to your inbox subscribe
here!
---
Get my laundry stain removal printable
Subscribe (free!) to my newsletter and as an added bonus I will send you the laundry stain removal printable!