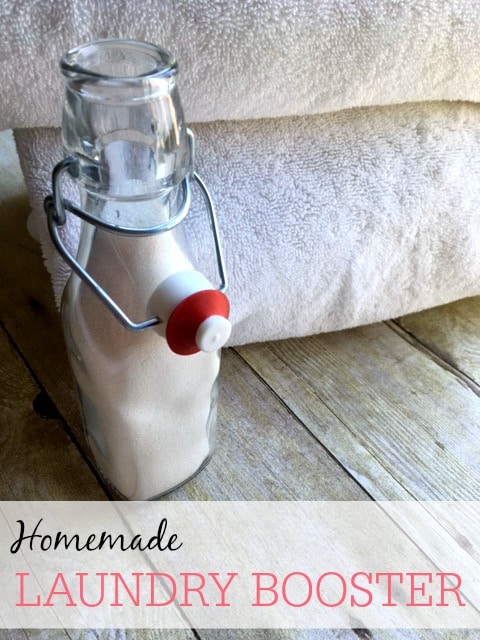 One of my favorite things is crawling into bed at night when I have fresh sheets. I love pulling the covers around me and smelling the wonderful smell of laundry detergent and clean. I always swear I sleep so much better on the nights that I have freshly washed sheets. The problem is, it only takes a day or two for the scent wear off. You can buy different things to add to the laundry to give them a great smell, but they are so expensive.
I decided to try to make a homemade laundry booster that would help my laundry smell fresh longer and get my clothes cleaner and softer. You can add a tablespoon or two to your loads to get out tough stains, soften towels and clothes, or just give them a nice scent that lasts for days. The best part is it is easy to make and very inexpensive.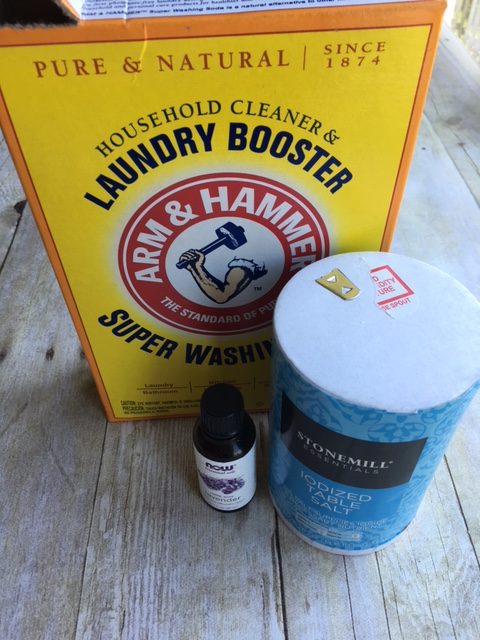 You will want to start with 2 cups of super washing soda. It helps get rid of stains and whiten your whites. You can find it in most stores or order on Amazon. I usually buy a big box from Menards for around $2.
Add 1/2 cup of salt to the super washing soda and mix well. The salt really helps make your laundry soft. I use just regular table salt from Aldi. It's cheap and it works great.
Finally, add in about 30 drops of essential oils to your laundry booster. You can use any different scent that you like. I tend to like a floral smell so I like to add freesia essential oils.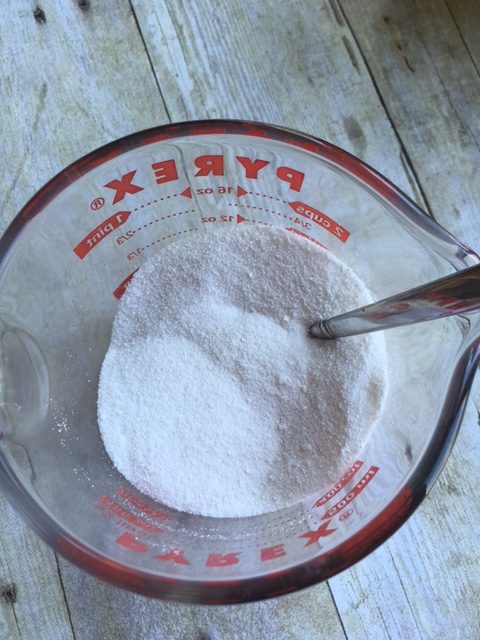 Once you add your essential oils then mix the laundry booster one more time and store in an airtight container. Every time I do a load of laundry I add a tablespoon or two of the homemade laundry booster to my wash. This recipe is very easy to change if you think the scent is too strong or weak. Just add more or less essential oil to make it stronger or weaker.
You can also make up one that is just for sleepwear and sheets. Add in some lavender essential oil to help you sleep well at night.
I love being able to get my laundry cleaner, softer, better smelling for much cheaper than the stuff that they sell in the stores, plus I know it isn't full of weird chemicals. Spend a few minutes and make some up today to have fantastic smelling laundry.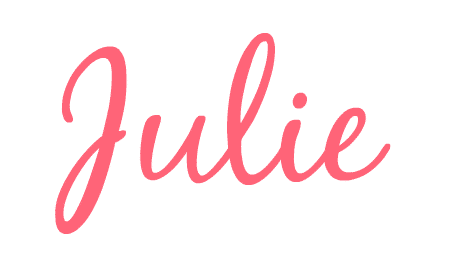 P.S. For more cleaning tricks and frugal tips delivered to your inbox subscribe
here!
---