Inside: Skip the store-bought frozen burgers. These homemade frozen hamburger patties are so easy to make and they are so juicy. Save money and make them yourself. Great for a busy night when you don't have time to cook.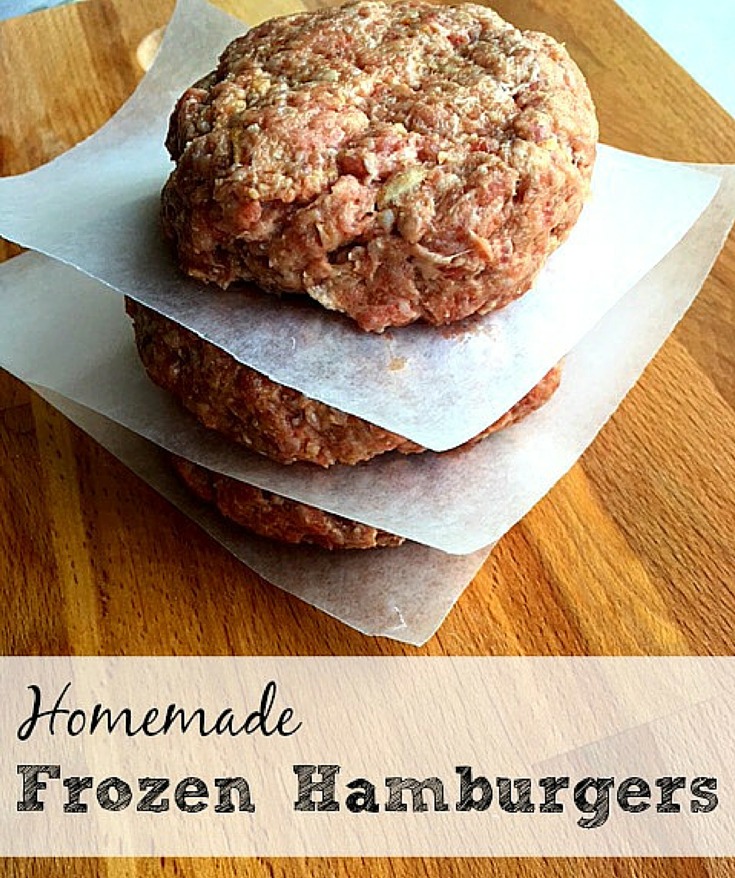 I love freezer meals. When life gets hectic I love knowing that I can pull a meal out of the freezer and cook it. Unfortunately, most freezer meals my family likes tend to be foods made in the oven. When it's 80 degrees out the last thing I feel like doing is baking in the oven. That's where these frozen hamburgers come in. I can pre-make and freeze them on a day when I have a little more time. Then, when I know I have a busy evening I can cook them up.
These homemade frozen hamburger patties only take about 15 minutes to make up a large batch. I usually try to make up 2-4 pounds at once. You can quickly make the hamburger patties and freeze them for a later date. The best part is they taste so much better than store-bought frozen burgers and are way cheaper too.
You will want to start with around 2 pounds of ground beef. I try to look for a great sale or even clearance meat. Because you are going to freeze them it doesn't matter if the sell by date is coming soon.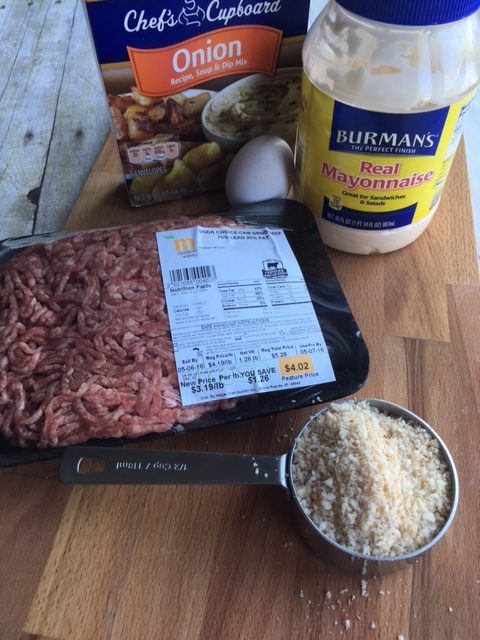 Put the ground beef in a bowl and add egg, breadcrumbs, mayonnaise, and a packet of onion soup. I like to use the heel of the bread to make my breadcrumbs. The drier the bread is the better. Stir until everything is well mixed.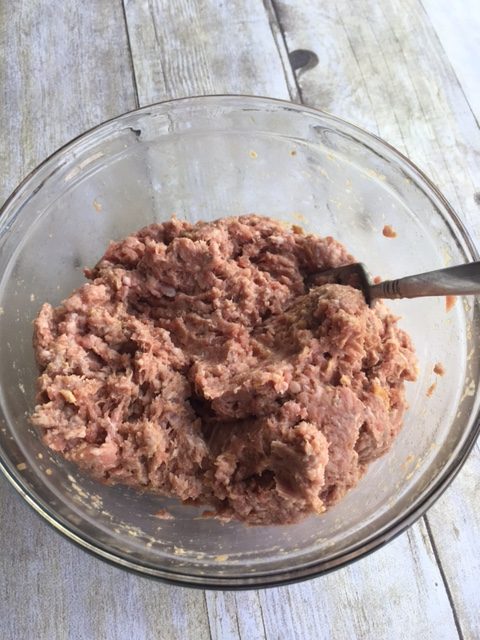 Once everything is mixed you can start your patties. I try to make big burgers, so I can usually get around 8-10 patties from the mix. I roll them all out into balls first to make sure they are all around the same size. Then I flatten them into patties.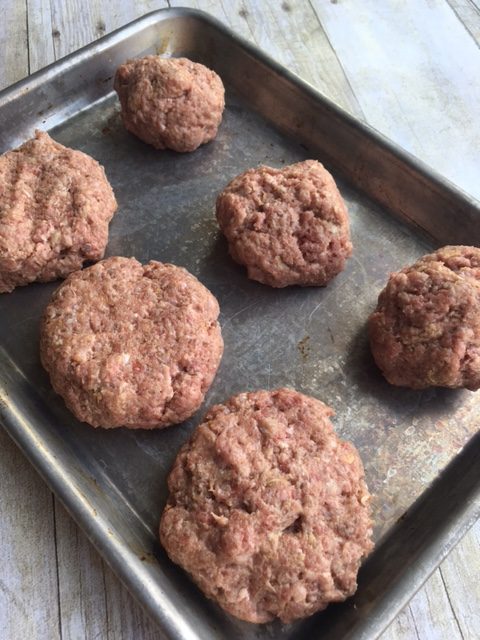 You will want to store them in a freezer-safe container. I like to use wax paper to keep them separated in the container. If you don't use wax paper to separate them make sure you flash freeze them so they don't all stick together.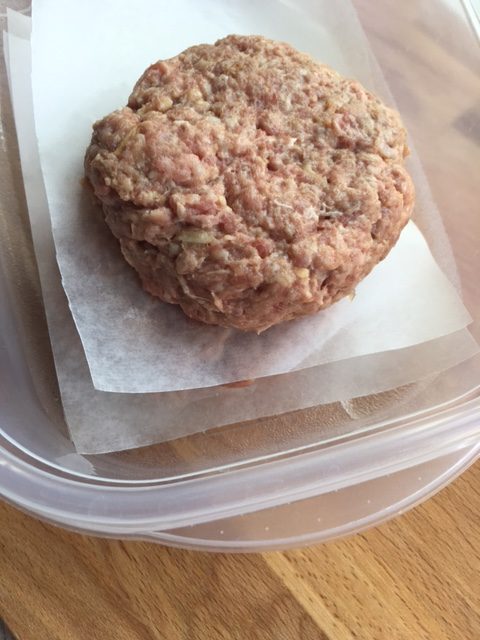 When you are ready to use just pull them out and let them defrost and cook them as you normally would. These homemade frozen hamburger patties have plenty of flavor and the mayo makes them so juicy. Plus you didn't have to spend all evening in the kitchen.
Want some other freezer meal ideas? Check out how I made 8 freezer meals for under $40 here.
Homemade Frozen Hamburger Patties
2 lbs. Ground Beef
1 Egg
1/2 cup Breadcrumbs
1/2 cup Mayonnaise
1 packet Onion Soup
Mix all of the ingredients into a large bowl. Roll the mix into balls and then flatten into patties. Store in a freezer-safe container making sure to separate the patties with wax paper. Defrost when ready to use and cook or grill as you normally would. Homemade frozen hamburger patties can stay frozen for up to 6 months.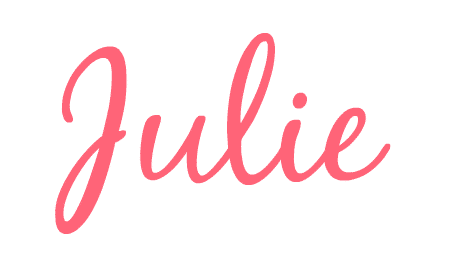 P.S. For more cleaning tricks and frugal tips delivered to your inbox subscribe
here!
---
Get A Freezer Inventory Printable
Subscribe (free!) to my newsletter and as an added bonus I will send you the freezer inventory printable for free!