It's that time of year. It's getting warm outside and everyone is having yard sales. I love having yard sales. Not only are they a great way of getting rid of clutter, but they can be a nice way of making a little money.
Want to make sure your yard sale is profitable? Check out my 7 tips for a successful yard sale.
Advertise
Unless you live on a major road advertising is necessary. You can advertise for free on craigslist or list it in your paper. Have some well-marked signs pointing to your yard sale. Some Dollar Trees sell helium balloons for $.50 each. I like to buy two and tie them to the mailbox.
Plan Ahead
Don't run around your house the day of the yard sale. Take a week or two to collect everything you want to sell. Go through the closets and drawers to find things that you don't use or don't fit. Try to make sure clothes are washed and stain free. Take a few minutes to wipe down dirty toys or dusty items. You will get more money if the clothes and other items look clean and in good shape.
Plug in Electronics
You might have a great T.V. or DVD player, but unless it is plugged in the buyers can't see that. It only takes a few minutes to run an extension cord to the T.V. or DVD player. If you play a kids movie the kids will stay occupied while mom or dad shops. People are more likely to buy something if they know it works.
Have Change
The night before your yard sale make sure you have plenty of change. I like to get quarters and one dollar bills from the bank. I have actually had to leave yard sales before without buying something because they couldn't make change on a $20. A couple rolls of quarters can really make your day go smoother.
Price Everything
I know it can take a bit of time, but make sure you price everything. It's so much easier than telling people the price on items and I feel like I sell way more stuff when I take the time to price it. If you're in a hurry you can buy some stickers that have amounts already on them.
Batteries Are Included
Obviously people want to see that toys and gadgets work. I recommend checking everything your selling to make sure the batteries are working. The dollar stores are a great place to buy cheap batteries to include in toys. For a couple of dollars you can make sure you get top dollar for your items.
Bag It Up
Grab all those plastic bags you have from the stores and have them for people to use. Buyers can't look through things with their arms full. By having bags for people to use it will help encourage them to buy more.
With a little work and time you can have a successful yard sale. What tips can you share?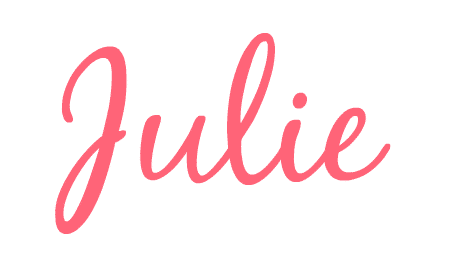 P.S. For more cleaning tricks and frugal tips delivered to your inbox subscribe
here!
---