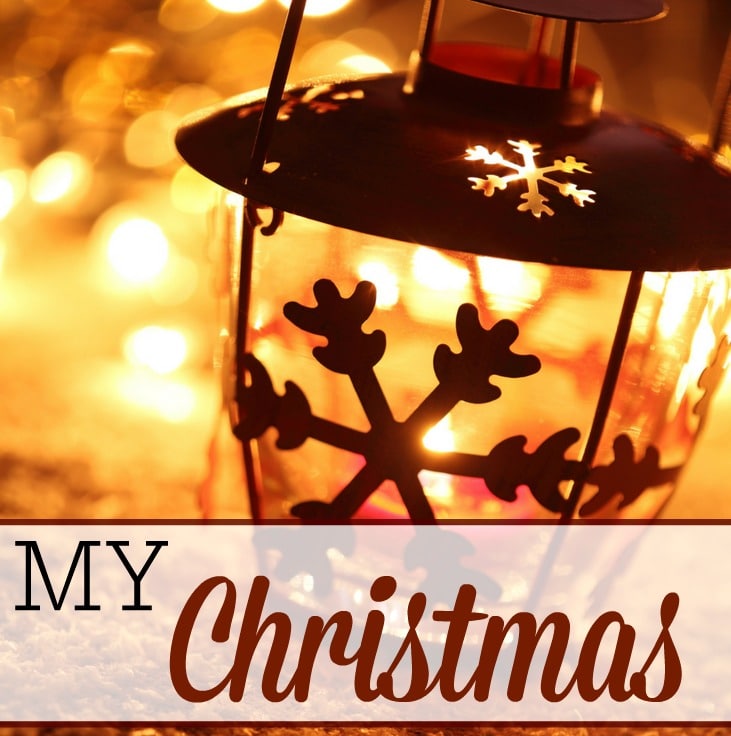 I love getting a peek into the way other people live. It's so much fun to me to see traditions that other families have. So I figured that I would share my families Christmas with you all.
We had a kind of weird Christmas this year. My son was done with school the week before Christmas which is fairly unusual for him. It gave us a week to get ready for Christmas without seeming so rushed, but then the time after Christmas seemed really rushed. We kicked off the holiday season with a swim meet the first weekend off. We also had a chance to go look at Christmas lights. One of our local tractor supply stores puts on a beautiful display of Christmas lights and we never miss it.
We also spent some time making a gingerbread house with the dogs. I was so excited to find a dog safe gingerbread house. As you can imagine they just wanted to eat, not decorate!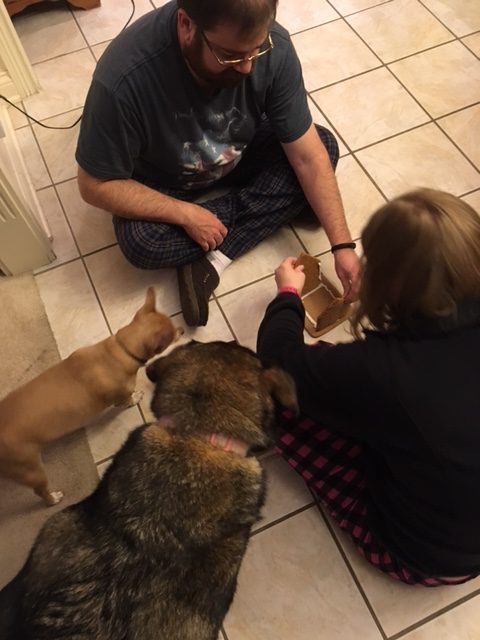 We also watched some of my family's favorite Christmas movies. We use Vidangel so even my kiddo can watch movies like National Lampoon Christmas Vacation. It's so much fun to all enjoy the Christmas movies.
On Christmas Eve my family and my sister's family went down to my parent's house for dinner and opening up packages. It's always a Christmas tradition to take a picture of the kids on the stairs.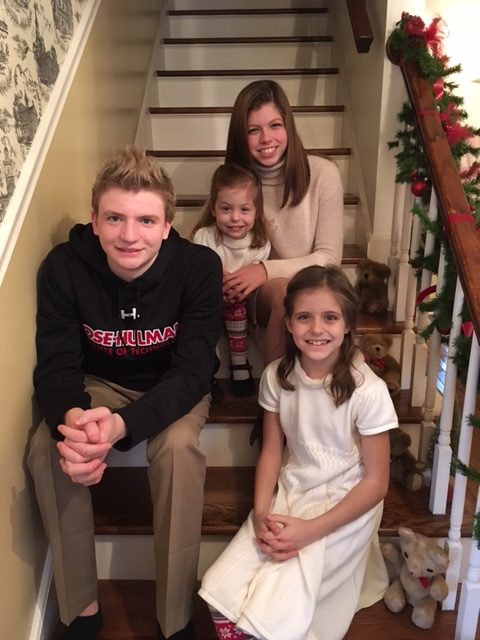 This year my parents got my sister and I matching PJ's so we could recreate a picture from when we were younger. It was so much fun getting to hang out Christmas Eve in our pajama's.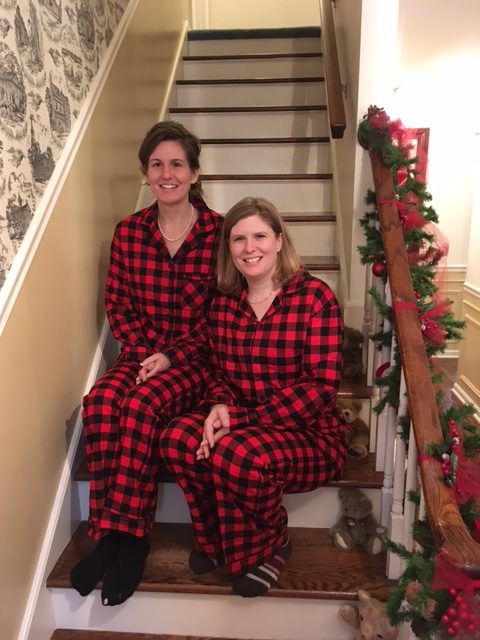 Christmas morning we spent opening up packages at our house. After we finished opening up the packages and were cleaning up we found one present for my niece that was lost under all of the paper and trash. As you can tell she was pretty excited!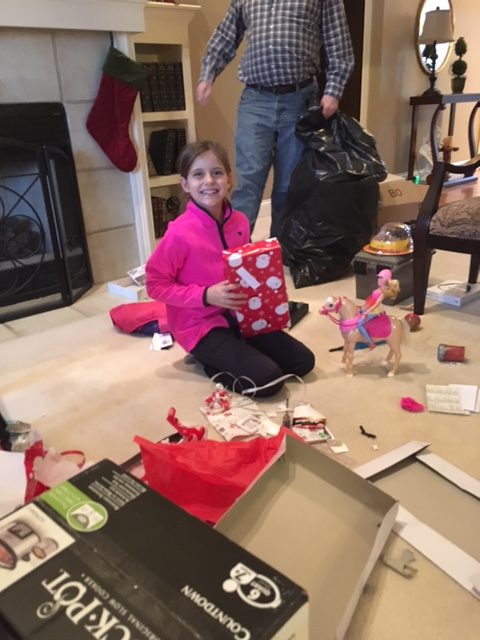 We finished Christmas evening by riding out to look at Christmas lights in our pajamas. Our neighborhood has a tradition of everyone decorating the boulevard trees and it always looks so pretty.
We spent the week after Christmas playing games, at 2 more swim meets and planning for the next year. I am always so motivated the week after Christmas. If only I could hold on to that motivation all year long. 😉
Overall it was a wonderful Christmas with so many fun memories. What did your family do this Christmas? What holiday traditions do you have?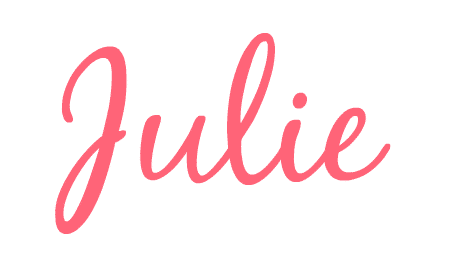 P.S. For more cleaning tricks and frugal tips delivered to your inbox subscribe
here!
---
Join the newsletter
Sign up to receive our free newsletter and a free eBook "The Best Homemade Cleaners"