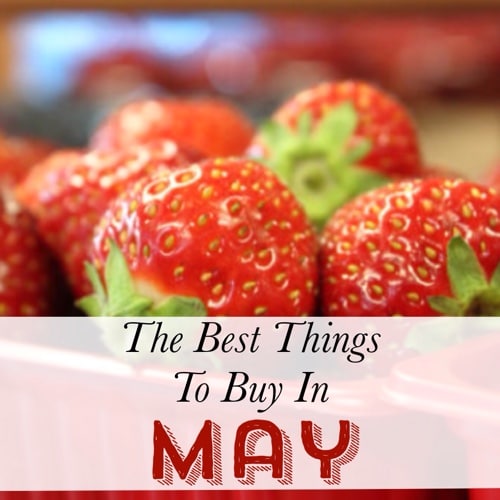 Trying to save more money? Buying products at the right time can really help you save. You can get more out of your money just by purchasing products when they are at their lowest.
Buying while foods are in season doesn't take a lot of time. Just stock up on foods when they are at their lowest, so you can have them all year. Check out the best things to buy in May to really help stretch you budget.
Seasonal Produce
May is a fantastic time to stock up on seasonal produce. I love it when I start to see strawberries for only $.99 a pound. My family loves strawberry freezer preserves and I love having a fresh salad this time of year.
Some of the best in season produce this month are Asparagus, Blueberries, Carrots, Cauliflower, Lettuce, Onions, Peaches, Pineapples, Strawberries, and Spinach.
Foods
May starts off with Cinco De Mayo so we will see some awesome sales on tortillas, salsa, and hopefully margaritas. 🙂 I love having tortillas around all year-long for roll-ups.
Towards the end of May we will see lots of Memorial Day sales. Everything from hotdogs to ketchup, mustard, and other BBQ items will be on sale. Stock up for some great picnics and grill outs all summer long.
Other Items
I have always heard that May is the second best time to buy a vacuum. So if your old vacuum is about to bite the dust, you may want to grab a new one soon.
May is also a wonderful time to get spring clearance items. Rain coats and jackets are now on clearance to make room for swimsuits. I love finding the next size up in clothes for my son on sale this time of year. I don't think we have ever paid full price for a jacket or coat.
May is also the start of garage sale season. There are so many amazing deals that you can score at garage sales. It's especially great if you have young kids.  Rarely do those younger sizes get used much and I have often found new or nearly new kids clothes.
Buying items when they are at their lowest can really help you stretch your budget without adding much time or complexity. What do you like to stock up on in May?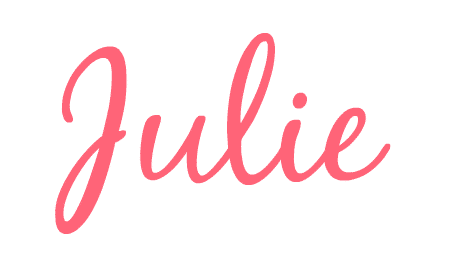 P.S. For more cleaning tricks and frugal tips delivered to your inbox subscribe
here!
---