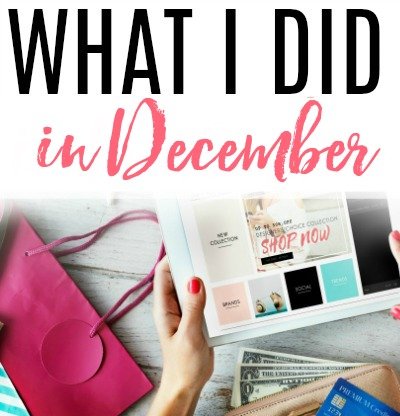 Happy 2019! I still can't believe how quick 2018 went by. I have a feeling I will be dating things 2018 still for the next couple of months. The older I get the faster the years seem to go.
December was a fun month here at the Frugally Blonde household. I took a couple of weeks off from blogging and just had a fun time celebrating Christmas and spending time with family. I made a ton of cookies (and ate a bunch too!) I also found plenty of ways to save money and get organized in December. Check out what I did in December below.
Decluttered the Garage
My son left after Christmas on a trip for his swim team so my husband and I used the time to declutter the garage. Our garage was a hot mess after Christmas. We had tons of boxes piled up in the garage. We dropped all the boxes off at recycling and donated a car full of stuff to Goodwill. We were also able to sell a few things to make some extra cash.
Stocked up on Meats
Before Christmas, there were some great sales on ham and turkey. We bought a bunch since we were hosting Christmas day at our house. After Christmas, we took everything we didn't eat and vacuumed sealed it. We now have plenty of turkey and ham in the freezer to eat for the next couple of months.
I have found that freezing foods and saving them for later is one of the best ways to make sure the food doesn't go to waste. I use a freezer inventory printable to make sure that I don't forget what is in the freezer. You can see the printable and print one here.
Bought Christmas Clearance
I love Christmas clearance! I always go out on the day after Christmas to stock up on wrapping paper and Christmas supplies. I pick out everything we are going to use next year and get it for really cheap. This year I bought wrapping paper, tags, and bows. I also picked up a cute Christmas RV decoration I had been eyeing for a while. I found it about a week after Christmas for $7.
Organized Our Closets
I organized and decluttered my husband and I's closet and my son's. It took about 2 days to do both but desperately needed to be done. I regularly go through my closet and declutter however they are usually busier with school and work and just don't get the time. After Christmas, we took the time to really clean them. I took everything out of the closets, vacuum and dusted, and then we tried everything on before we put it back. It feels so good to have everything organized again.
Got Some Gift Card Deals
Before Christmas, we were able to get some great deals on gift cards. A few of our favorite restaurants were offering $5 in free gift cards if you bought $25 in gift cards. We used our dining out money for the month to buy $100 in gift cards so we ended up getting $120 in gift cards. We can now use them over the next couple of months when we go out to eat.
I also have had fun over the last couple of weeks using my instant pot. I got one for Christmas and I am loving it!! There are so many recipes I want to try. If you have one I would love to hear what recipes you like.
How was your December? I would love to hear what you did in December.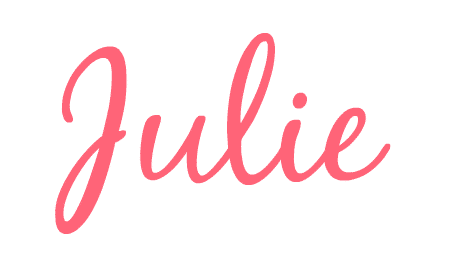 P.S. For more cleaning tricks and frugal tips delivered to your inbox subscribe
here!
---