Inside: Want to save more money? Check out what I did in April to save money and live frugally. It's easy to save with a few ideas.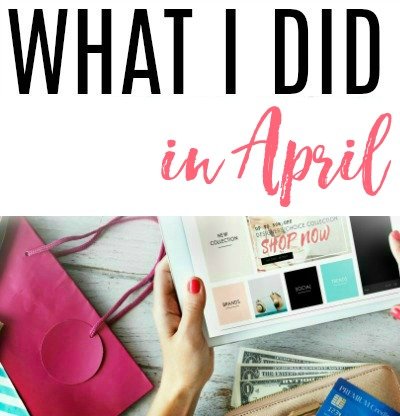 April flew by here at the Frugally Blonde household. The weather was warm and the weekends went fast. We took a spring break trip to Disney for a couple of days at the beginning of the month. It was a fun way to spend part of spring break.
I also found plenty of ways to save this month. You can see what I did in April below.
Used Amazon Prime Now
We used Amazon Prime Now for the first time ever on vacation and we loved it! I really couldn't say enough good things about it. If you haven't heard of it it's the 2-hour food delivery from Amazon and Whole Foods. We placed our order the morning of the trip and by the time we got to the hotel, our food was there.
Our hotel had a toaster, microwave, and fridge so we bought english muffins, fruits, some soft drinks, and popcorn. We bought enough food for 4 days of breakfasts and snacks and it came to $35. Since we spent our days in Disney we could have easily spent $35 just for breakfast one day. It really saved us a lot of money. Plus, having oranges and bananas for snacks was healthier than what we would have bought in the parks.
Stocked Up on Chicken
Once again this month I found a good deal on chicken breasts so I really stocked up. I bought about $20 worth of them and then vacuum sealed the chicken into smaller portions. That is enough chicken breasts to last us about a month. You can see my tips on vacuum sealing here.
Used Ebates
I love Paula's Choice facewash and lotion and it can only be ordered online. I waited until there was a sale and then used Ebates to buy it too. It's an easy and fast way to save a few dollars.
I know I mention it fairly often, but if you haven't signed up for Ebates yet you should! It only takes me about a minute to use when I am going to buy something online and I get a check every couple of months. If you haven't used Ebates yet you can see how they work here.
Froze Pineapple
Kroger had fresh pineapple on sale for $.99 each. Since we have been on a huge smoothie kick I picked up 6 of the pineapple, cut them up, and froze them. We now have plenty of frozen pineapple to add to our smoothies in the morning. I use these little jars from Ball to fill with fruit and freeze.
Overall it was a good and relaxing April. I am looking forward to warmer weather and birthdays in May. What about you? What did you do in April?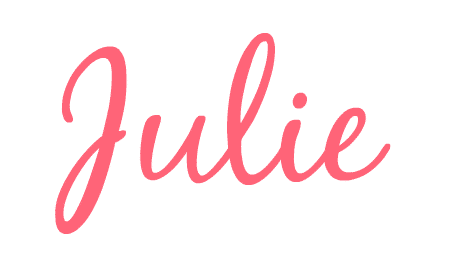 P.S. For more cleaning tricks and frugal tips delivered to your inbox subscribe
here!
---