Inside: Want to save more money each month? Check out the 5 ways I saved in June for some inspiration to save some extra money. Saving money can be easy and fun.


Wow! Summer is going by quick! I can't believe that June is already over. 4th of July always feels like halfway through summer for me. I have had a great summer so far at home with my son. I am so happy that I get this time with him.
It's also nice having the evenings free from most activities. We have more family time and I get more date nights with my husband. Although we have been doing more activities we are still finding plenty of ways to save. Check out the ways I saved in June.
Fetch Rewards
I signed up for Fetch Rewards earlier this month. It is so easy to use! Think Ibotta but you also get points for scanning receipts too. The first time I used it I received enough points for a $3 Amazon gift card. I should easily be able to earn around $20 a month from it. I always save this money all year long and cash out in November to help pay for Christmas presents. If you haven't signed up for Fetch yet you can see all the details here. Use the code RP6FG when you sign up to get an extra 2,000 points ($2).
Free Camp
Summer fun doesn't have to mean spending a bunch of money. My son went to a local day camp for entrepreneurs. Our city hosts it and it was completely free for high school students. My son was able to learn how to build his resume, use social media properly, and meet local business owners. They provided the kids with lunch the whole week and a lot of cool swag. If you are looking for fun things to do with the kids that don't cost a lot of money check out some tips here.
Bought Some Easy Meals
I wanted to have some quick and easy meals for busy nights that were still pretty healthy so I went to Trader Joes to pick up some easy pre-made dinners. I was able to pick up 4 dinners for right at $20. They were great to have for a couple nights that we had things going on and weren't getting home until later.
Did Free Updating
I repainted our entryway from the garage this month. I love the difference a new color of paint can make in a room. It looks so much lighter and brighter in the room. The best part is I used some old paint we already had at home so it was free to do!
Signed Up For Honey
Last week I signed up for Honey. It's a program that my mom told me about, it's very similar to Ebates if you use that. I am happy to have another way to save when I am shopping online. If you haven't checked out Honey you can sign up here to start saving.
So far my family is having a great summer and I am looking forward to getting some more family fun with them this month. How is your summer going? I would love to hear the ways you saved this month.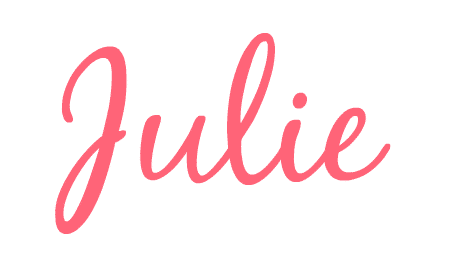 P.S. For more cleaning tricks and frugal tips delivered to your inbox subscribe
here!
---