Inside: I love looking back over the month and seeing the ways I saved. Check out the 5 ways I saved in April.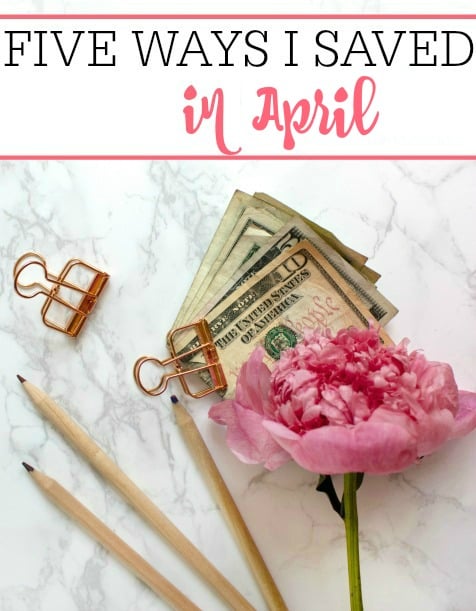 Wow! April just flew by for us. We had spring break at the beginning of April and before I knew it the month was over. I had a very relaxing spring break. We went to look at a few colleges for my son since he is a Sophomore this year. He also talked me into making a video to post on Youtube. If you haven't seen it yet you can check it out here. I might make some more this summer when he is off on a break.
Besides being a busy month I still found plenty of ways to save. Check out the ways I saved in April below.
Movie Pass
We bought 2 movie passes this month. I had never heard of them before Money Saving Mom had mentioned them. Basically, you pay $9.95 a month and can go to the movies once a day with the pass. You can't see 3D movies with the pass but beyond that, you can pretty much see any movie any time. My kiddo loves going to the movies but it gets expensive fast. We decided $9.95 was a great price and bought 2 passes.
So far we are really getting our money's worth. My husband and son saw 7 movies in the month of April and my husband and I saw 1 movie. Most of them were over spring break so I am sure we won't see as many movies in May, but hopefully, once my son is out of school for summer we can see a movie a week. If you like to see movies a lot it is a great way to save.
Stocked Up on Shrimp
My kiddo and husband love shrimp so I was thrilled when I found some on a 2-day sale for $2.97 a pound. That is a crazy good deal for around here. I bought about $20 worth so almost 7 pounds. When we eat shrimp it is usually with something like pasta so we only have about 1/2 pound at a time. 7 pounds should last us a while. Between all the fish last month and shrimp this month our freezer is full! Hopefully, we can eat some of it before the bbq sales start.
Free Burgers
I received a coupon in the mail for 10 free burgers at Omaha Steak when we spent $30. They were running some really good sales so I picked up 2 pounds of stuffed fish, 3 pounds of seasoned chicken breasts, plus the 10 burgers for right at $30. All of the food is individually wrapped so it is nice to pull out just a burger or a piece of fish and cook it. It may be a little more than what you would get at the grocery store, but still cheaper than ordering carry-out.
Free Hotel
As I mentioned we went away for 2 days over spring break to look at some colleges. We chose a hotel a little further away from the colleges we looked at because my husband was able to get the room for free using some hotel points. I was thrilled to get a free hotel room. It didn't have free breakfast with the hotel but we just grabbed a cheap breakfast when we left the hotel.
Got a Deal On Mulch & Plants
Some of my favorite mulch was on sale at Home Depot so we bought some while it was almost 50% off. I love the color safe mulch because it tends to last a lot longer. We also picked up some plants on at Lowes while they were on sale. My garden is ready for summer!
Hard to believe it is already May. Before I know it my kiddo will be out of school for summer. I will be stocking up on more deals this May so I have lots of food for my son this summer. What deals did you get in April?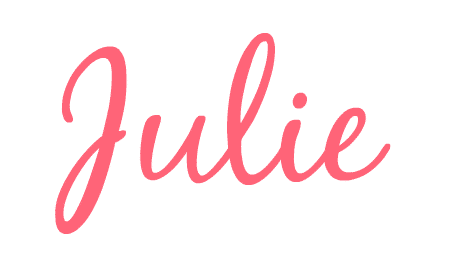 P.S. For more cleaning tricks and frugal tips delivered to your inbox subscribe
here!
---