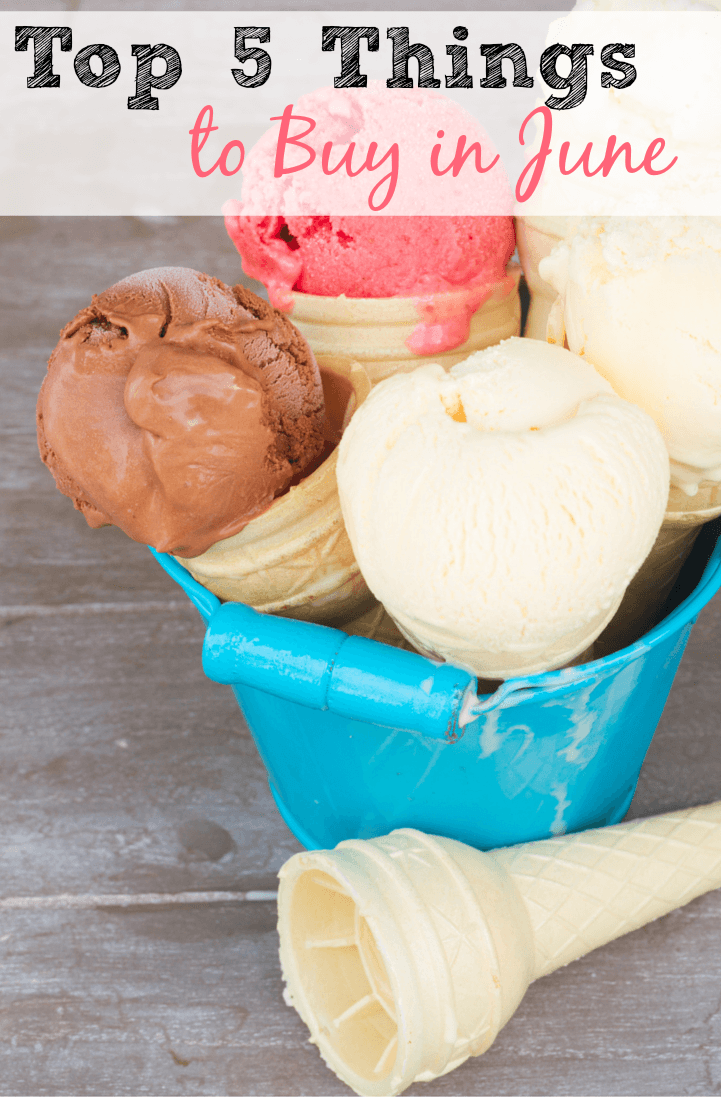 One of the easiest ways to save more money is by stocking up on food and items when the prices are at their lowest. You can save over 50% off of items just based off of what time of year you buy them. Fruit & Veggies have their own seasons and are way cheaper when they are in season. By purchasing at the right time you can save your family $100's of dollars per year.
Although I know it's not officially summer, it sure feels like it to me. My kiddo is out of school and summer deals are in full force. There are so many fruits and veggies on great deals this time of year. It's sometimes difficult to stock up on fruits and veggies because they go bad so quickly. But, don't forget all the things you can make with them. I love making strawberry freezer jam when I find a deal on strawberries. I make enough to last us for a year. If you love smoothies you can freeze your fruits for a later date. There are so many ways to stock up and save.
Ice Cream & Dairy
June is national dairy month, so get ready for some great deals. There will be deals on ice cream, butter, milk, eggs, and cream. We should see lots of coupons to go along with the deals. Stock up for all summer long.
Seasonal Produce
There will be so many fruits and veggies deals this month. I think my family goes through June and July eating only watermelon and corn on the cob. I love being able to buy so many veggies for cheap. Don't forget to buy extra to can, freeze or dehydrate.
Grilling Items
The 4th of July is right around the corner. There will be great deals on hot dogs, hot dog buns, ketchup, mustard, chips, dips, and drinks. All the stuff you need for grilling. But, skip buying the grill this month. Grills will be at their highest in June and not go on sale until late July and August.
Gardening Items
I know summer hasn't even started yet, but stores will be ready to push out the spring gardening tools and items to make way for pool toys, grills, and other summer items. If you need any gardening tools, now is a great time to buy them on clearance. You can also buy seeds on clearance and save them back for next year. Check out the best way to store seeds from year to year here.
Laptops
Is it just me or do you feel like the kids just got out of school and they are already having back to school sales? Next thing you know stores will have Christmas trees up before the 4th of July. 🙂 June is one of the best months to buy a laptop because they start the back to school sales. If you are in the market for a laptop this is your month. You can get some great deals in June.
Saving money doesn't always have to take a lot of time. Just by stocking up on a few extras when they are at their lowest can save you $100's. Want more money saving tips? You can subscribe here to get the latest posts delivered to your inbox.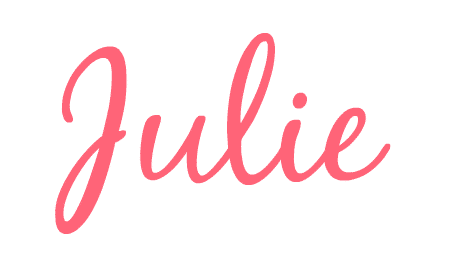 P.S. For more cleaning tricks and frugal tips delivered to your inbox subscribe
here!
---