Inside: Love buying beauty products but hate the cost? Check out these simple tips to save on makeup. You don't have to skimp on makeup to save some money.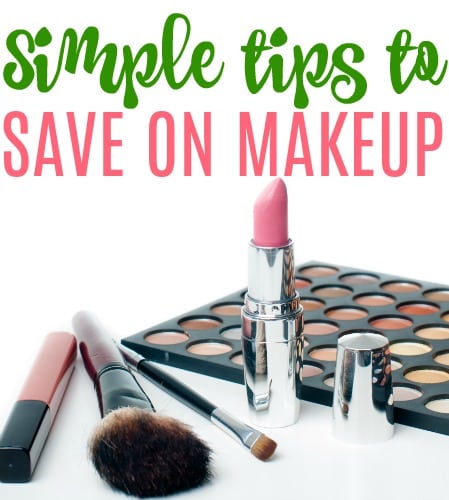 I read an article the other day that said women on average spend $8 a day on makeup. That's over $2000 dollars a year. Although I love buying makeup I sure don't like it enough to spend $2000 dollars a year on it. In fact, I probably spend closer to $200 dollars a year, and I still manage to get some nicer makeup for that price.
You don't need to spend a fortune to get makeup. You can easily get the makeup you love for a lower price. If you are like me and love makeup, but not the higher price tag check out these simple tips to save on makeup. You can save on your favorite brands and get makeup you will love.
Drugstore Deals
You can get makeup for free or really cheap with some drugstore deals. Usually, brands like Maybelline and L'oreal will have coupons for their products. You can find them in the newspapers or CVS. com. Combine that with the sales at the drugstores and you can get a fantastic deal on makeup. CVS often offers extra care bucks on makeup making it almost free after coupons, sales, and extra care bucks. Walgreens often has deals too. Buying your makeup when it's on sale and super cheap is one of the best ways to save on makeup.
Try It First
Although makeup at Sephora or Beauty Brands is more expensive than the drugstore makeup it does have one advantage. You can try the makeup before you buy it. We have all bought that lipstick that doesn't look good on or foundation that wears off after an hour or two. By trying the makeup on before you buy you will make sure you really love it.
I have had both Sephora and Beauty Brands send me home with samples that last a week or more too. It's nice to try them out over a couple of days so you get a really good idea of how the makeup will wear. Yes, you are paying more money at these stores, but when you buy you know you will really love the product. Watch for sales at Beauty Brands to really get a good deal on their makeup.
Use Ebates
I love, love, love Ebates. I really can't say enough about this awesome program. If you buy your makeup online make sure you use Ebates to buy it. You can get money back from buying things online with Ebates. Usually, when I buy makeup online I get around $2-3 dollars back if I spend $20-$30 dollars. Plus, it only takes a minute or two to do. You can see how Ebates works here and get $10 for signing up.  It's an easy way to save a little money when you are buying online.
Use Store Coupons
One of my favorite ways to save on makeup is to use store coupons. I like to shop for makeup and hair stuff at Ulta. They usually have coupons that you can use when you buy stuff in store or online. If I know I am going to be buying something I just pull up a free code to use from Retail Me Not. It usually saves me at least a couple of dollars. It only takes a few minutes to check on your phone or computer for a coupon and it can really save you money. Plus, I can combine the coupons with a sale to get an even better price.
Outlet Shop
My favorite way to save on makeup is to shop at the outlets. I love Bare Minerals makeup but it is so expensive. Luckily there is a Bare Minerals outlet not too far away. About once a year I go shopping at the outlet and pick up a bunch of good deals. It is usually 50-75% off the regular price so well worth it. If you have a particular brand of makeup you love, look online to see if you can find an outlet store to buy it at.
Whether you use the drugstore brands or the more expensive makeup brands you can easily save with these tips. Some of my makeup like my foundation is the more expensive makeup but I use the drugstore mascara. It's easy to mix and match what I wear to save even more money.
Looking for other ways to save? Try making your own homemade makeup remover. It works as well as the store-bought makeup remover but is way cheaper to make yourself.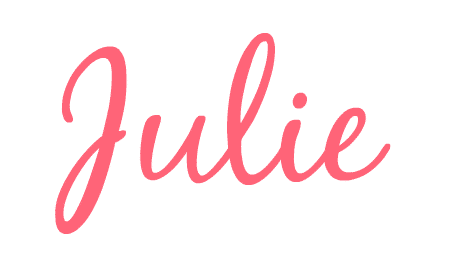 P.S. For more cleaning tricks and frugal tips delivered to your inbox subscribe
here!
---