When you are trying to save money it is important to find ways to cut costs around your house. The kitchen seems to be one of those areas that just drains my money. I feel like we are always running out of some foods and if I don't keep a close eye on things I can lose money to food spoilage.
On the other hand your kitchen can save you lots of money too. If you plan and eat an inexpensive meal instead of going out to eat you can save a ton. You can make your own foods from scratch and skip using paper towels. There are so many ways to save in the kitchen, with these 13 money saving kitchen tips you can be saving money in no time at all.
Make your own cleaners. I really enjoy making my own cleaners. Not only do I feel like they save me money, but I also love the way I can customize the scents. You can see some of my favorite cleaners here.

Save your scraps. Leftover bits of fruit can be saved and frozen for smoothies. Vegetable scraps can be used to make a broth. Those last little bits of bacon can be good on top of a soup.

Make your own kitchen staples. I love making my own chicken broth. Not only does it save me money, but I think it tastes better too. You can make your own butter, yogurt, even jams. Pinterest has so many tips on making your own staples at home.

Use washable cloths or rags instead of paper towels. I used to go through a crazy amount of paper towels. I now keep plenty of microfiber cloths around. For really messy jobs I like to use rags. I can just throw away the rags when I am done with them.

Make your own foaming soap. I feel like I am constantly washing my hands in the kitchen. Instead of buying hand soap, I like to make my own foaming hand soap. It only takes a few minutes and can save you lots of money.

Have your pantry full of staples. There are a few staples that can save you a lot of money. I like having them on hand for a meal in a hurry or inexpensive meal.

Reuse your ziploc bags. If you just had crackers or something that isn't really messy save the ziploc bags and try to reuse them.

Buy in bulk/stock up. You can save a lot of money by buying the things you really use a lot of in bulk. We use shrimp every week, so when I find a good sale on it I will buy enough to last us a couple of months.

Go Meatless. Even going meatless one night a week is a great way to save. Meatless doesn't have to mean boring. You can make your own pizza with veggie toppings or make your own bean burritos.

Only buy what you can use. I tend to over estimate how many fruits and veggies we need each week. I guess I would like to pretend that we are healthier than we really are. 😉 Try to make sure you only buy what your family will really use.

Keep things organized. Keeping your fridge and pantry clean and organized can help you save money. So often, something gets pushed to the back of my fridge and I only find it long passed the expiration date. By keeping everything organized you will be less likely to lose track of what you have.

Grow what you can. I tend to kill plants very quickly, so I don't have a big vegetable garden. But, I am able to keep some basil alive in my kitchen. I also like to regrow leftover green onions to make more. Whatever you can grow will help save money.

Plan your meals. Planning out your evenings and meals is one of the best ways to save money in the kitchen. Just a few minutes once a week and you can make sure you have a dinner that works with your schedule. Need some meal planning tips? Check out my favorite meal planning tips for saving money.
What money saving tips do you have?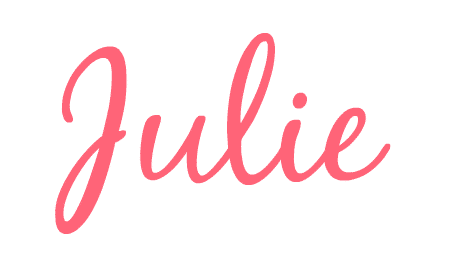 P.S. For more cleaning tricks and frugal tips delivered to your inbox subscribe
here!
---