Inside: Trying to spend less money? Check out these money saving hacks you have to try. They don't take a lot of time and you will be amazed with how much you save with these money saving life hacks.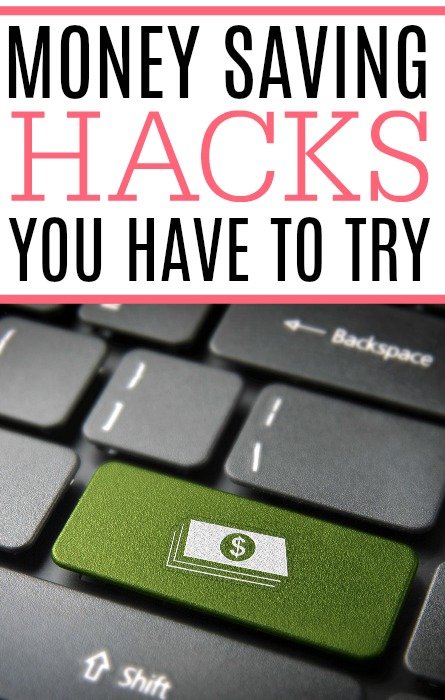 Want to save more money but don't want to spend a lot of time doing it? Saving money doesn't always have to take a lot of time, it can be small easy things you do every day. An app you use at the grocery store, the envelope system instead of a credit card, all these little ways of saving adds up to big money. If you want to save money everyday check out these money saving hacks you have to try.
Fetch
I am in love with the new Fetch App. It's an easy money saving hack that will earn you gift cards quickly and easily. You just download the app and enter my referral code, RP6FG, during sign up and you'll get 2,000 Fetch Points. Every 1000 points will get you a $1 Amazon gift card. You can enter receipts and get around 200 points per receipt. You can see some other ways I earn free gift cards here.
Stockpile
Another easy money saving hack is to stockpile things you use. You don't have to go crazy, just buy a couple extra boxes of cereal when your favorite is on sale. It only takes a few extra seconds to add some extra to your cart and it will help you save all year long. $5-$10 dollars saved each week by stockpiling will add up to big savings. If you want to start stockpiling check out my sensible ways to start stockpiling.
Envelope System
Using an envelope system is one of the easiest money saving life hacks. Using cash instead of a debit or credit card is an easy way to save money. Trips to the grocery store and the mall suddenly get cheaper when you only have so much money to spend. It really doesn't have to involve a lot of work or time to save money. If you want to get serious about using cash you can start an envelope system. You can see how my family uses the envelope system to control our spending here.
Use Cash Back Programs
If you are looking for some easy money saving hacks using cash back programs is about as easy as it gets. Basically cash back programs work something like this, buy something and get some cash back. There are tons of easy to use cash back programs out there. I love Ebates and/or Honey when I am shopping online. If you do a lot of online shopping I highly recommend you check them out.
If you buy anything online make sure you use Ebates to buy it. You can get money back from buying things online with Ebates. Usually, when I buy anything online I get around $2-3 dollars back if I spend $20-$30 dollars. Plus, it only takes a minute or two to do. You can see how Ebates works here and get $10 for signing up.  It's an easy little online shopping hack.
Honey is another easy way to save money shopping online. You can find discount codes for some of your favorite online stores and save money. They do everything from J Crew to Sephora. You then get Honey Gold which you can use to get gift cards to places like Amazon, Walmart, and Target. It's a win-win. If you haven't signed up for Honey you can do so here and get $5 after your first purchase.
There are plenty of cashback programs but those are two easy and proven ways to get cash back from online purchases.
Meal Plan
Making dinner at home each night can be a big money saving hack. By making dinner at home you save the money that you would spend eating out or getting carry out. You can start just by planning your meals each week. If you have a meal plan for the week and the foods you need to cook it you are way less likely to eat out instead. Check out these simple tips for meal planning.
If you already meal plan but find that you are always short on time to cook the meals try freezer cooking. Check out the 8 freezer meals I made for under $40. It's easy to make up a big batch on the weekend so meals are easy during the week.
You don't have to spend a lot of time to save some cash. With these easy money saving hacks you can save some money without spending a lot of your time. Want some other easy money saving hacks? Check out how I grocery shop for under $50 a week.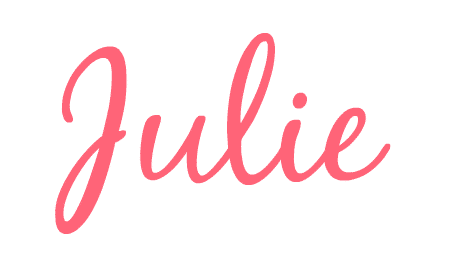 P.S. For more cleaning tricks and frugal tips delivered to your inbox subscribe
here!
---
Get my weekly meal planner
Subscribe (free!) to my newsletter and as an added bonus I will send you the weekly meal planner printable!