Last year my husband and I sat down and took a long look into our budget. Everyday, we were doing great. With the envelope system we were doing awesome on our day to day. We were doing a good job of planning ahead for any foreseeable expenses.  We had included everything we could think of needing in our budget. But we noticed so much of our money was going to our fixed expenses. Sure, I can buy less at the grocery store but I can't control the cost of our fixed expenses like internet, heat and insurance.
It was so frustrating to me, especially when we had noticed how much some of those expenses had risen in the past couple of years. So, I sat down and decided to try to lower the expenses. To my complete surprise it was very easy. I saved over $500 in just 1 hour. It turns out that those fixed expenses can easily be lowered. There are some tips and tricks to lower your fixed expenses.
Lower Your Home & Auto
I think this is one of the easiest places for me to save. I have noticed that every couple of years our homeowners insurance jumps up. It went up 30% last year. So, when I saw a big jump like that I called and ask if they can lower it. If they can't, then you can always shop around and find a better rate. I found a rate that better than what I currently had. It's easy enough to make the switch to save money. Just call around to a couple of places to see what rates you can get.
Another way to save is home and auto is to have your deductible raised. If you have a $500 deductible see how much you can save to have it raised to $1000. We have never used our homeowners insurance, so I don't mind having it at $1000. We have enough in our emergency fund to cover the thousand dollars.
Ditch The Service
If it's not a necessary service you can just ditch it. We stopped getting cable a couple of years ago. It was just too expensive and the rates just kept going up. I also stopped getting the newspaper and lawn service. We decide for the cost we could either do it ourselves or do without. Go through your budget and see if there are any services or bills that just aren't really necessary anymore. Eliminating just a few services could save you big money every year.
Save On Utilities
You may not be able to call and negotiate a lower bill on your utilities, but there are a few things that you can do to save on your utilities each month. Making sure that your house is energy-efficient can help save money every month. You can put in low flow shower heads and use fans instead of air conditioning. Check out these tips for saving money on your winter heating bills. Even just doing a few things each year can go a long way in lowering your bills.
Check With Competitors
Getting a price quote from a competitor can be a great way to save money. It doesn't take much time to search on the internet for competitors prices. I did this with our phone, internet and alarm bill. I found a couple of places that had better deals for phone and internet then what we were currently paying. I now knew that I could either switch to a new competitor for a lower rate or try to negotiate with my current provider. There are so many places out there that will give you a quick quote, it doesn't take a lot of time and can save you a bundle.
Negotiate The Bill
I read that it is cheaper for most providers to keep their current customers than it is for them to find new ones. So it makes sense that they want to keep you happy, even if it means lowering your rates. Once I check with competitors I than call my current provider and tell them what rates I was offered. They not only offered to match it, but in one case gave me an even lower rate then the best competitive rate. Plus, I didn't have to go to any work to change companies.  With just a few minutes of your time you can call your providers to check on a better rate. The worst they can do is say no.
Lower Your Interest Rates
Lowering your interest rates takes a little more work than just a quick phone call. But, in some cases it may be worth the time that you will spend to refinance. We have refinanced our home twice since moving in 9 years ago. Both times the interest rates dropped low enough that it was worth the time and the refinancing fees. If you are wondering if refinancing is a good option, check out this article. You can calculate if this is right for you.
With a little bit of work you can get those fixed expenses down and be saving even more money month to month. If the idea of trying to deal with lowering all the bills is too overwhelming just pick one every week or two to deal with. Before long you will be seeing some great savings for just a small amount of your time. I was so happy to get some of the bills lowered. We used the extra money I saved every month to put extra toward our mortgage. Hopefully, with some work that is one more fixed expensive we can eliminate.
What tips do you have to lower your fixed expenses? I would love to hear them.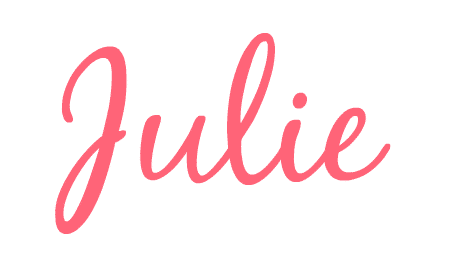 P.S. For more cleaning tricks and frugal tips delivered to your inbox subscribe
here!
---