Notice those utility bills going up as the temperatures are dropping? Don't just assume your bills will keep rising. There are some steps you can take to keep those bills down during the extreme winter temperature.
Programmable Thermostat
Programmable thermostats are a great way to save money on heating. By programming it lower during the day or at night you can save as much as $150 dollars a year. We set ours for 64 at night, but it is warmed back up to 68 by the time we need to crawl out of bed. I am willing to turn it down at night because I know it will be warm when I wake up. You can get them starting at $19.99 on Amazon, so they will easily pay for themselves.
Close Off Those Unused Rooms
There is no reason to heat what you don't normally use. If you don't use the room everyday, close the vents. It also helps to close all the curtains and blinds to keep the cold from coming in. Then, close the doors to those unused rooms. We keep my husband's office closed off all week and open it on the weekend if he needs it.
Insulated Drapes for Older Windows
We have replaced most of the windows in our house with newer windows. There are still a few that are very drafty. I bought some insulated shades for the windows that we haven't replaced yet. The shades weren't cheap, but it was way more affordable than paying for new windows.
Use a Space Heater
Since most days it is just me at home there is no reason to keep the heat turned up. I keep the heat around 66 and use a space heater. It's a great way to heat just one room. If you have an open floor plan house and a space heater won't work try a heat dish. I use mine from fall until late spring. It doesn't heat up a room, just what is in front of it. Even my dogs love to lay in front of it.
Get Moving
If you sit at a computer all day it is very easy to get cold. Even something as simple as getting up every 45 minutes and taking a quick walk can help you stay warm. I like to work at the computer for a while and then do some housework like vacuuming or mop to stay warm. It can really help.
Check Your Water Heater
Cooler temperatures may have your water heater working harder. In our first house the water heater was in the garage. Because of how cold it was we bought a water heater blanket.  You can pick one up at most home improvement stores. Sediment in the bottom of your water heater can make it less efficient, you can see how to drain a water heater here.
Run Your Fans Clockwise
Keep your fans running in the clockwise direction. This will force the warm air down and warm the room. You can see a detailed guide to changing the ceiling fans here.
With just a few steps you can start to save money on your utility bills each month. What do you do to lower your bills in winter?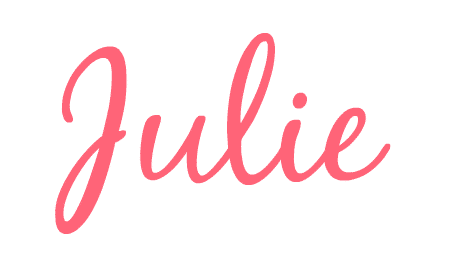 P.S. For more cleaning tricks and frugal tips delivered to your inbox subscribe
here!
---