I remember the first couple grocery shopping trips my husband and I did as newlyweds. We were both just horrible at grocery shopping. The first time the total came to $100 and when I got home I realized I only bought enough food to make 2 meals. The second time we went the total came to around $150 and we had enough food for 3 dinners. Since we couldn't afford to be spending over $250 a week on groceries every week I knew I had to get some things figured out.
I finally realized a couple of big mistakes that I was making that cost us a lot of money. I started seeing our bill get lower and lower at the grocery store. Now I feel like I have grocery shopping down to a science. I went from spending $250 a week to spending around $50 a week. That is over $10,000 a year! Want to lower your grocery bill? Check out these grocery shopping habits that cost you money.
Going Hungry
Doing the shopping on an empty stomach may seem like a little thing, but it can cost you a lot of extra cash. You are way more likely to impulse buy when you are hungry. Suddenly the $3.99 bag of chips looks like a great snack for the car ride home. You are tempted to buy bigger portions that you may not eat. Most of all, you are more likely to buy a more expensive pre-made food.
My husband and I were doing our shopping before dinner when we were hungry and more likely to buy overpriced convenience foods. We switched it up and moved to doing shopping after eating and found we saved a lot. Grab a piece of fruit, some cheese, or a full meal before you hit the store.
Buying Out of Season
This one is huge to me. Strawberries can be $.99 or they can be $3.99. Purchasing the fruits and veggies when they are in-season is a fantastic way to save money. Plus, they taste better when they are in season too. The in-season produce is usually part of the deals on the front of the circulars. You can also see a list of what to buy and when here.
Not Buying in Bulk
If you know your family eats a lot of something buy it in bulk. In most cases, you can save a lot of money by purchasing in bulk. Buy the larger boxes of cereal or breakfast bars, buy the big frozen bags of chicken instead of the smaller packages of chicken. The price can be a lot lower when you buy in bulk. Just make sure it is something your family loves and will eat.
Skipping Store Brands
Growing up I don't ever remember buying store brands. We pretty much bought name brand everything. Which was awesome when my mom & dad were footing the bill. To save money I started buying more and more store brand foods. Not only do I save money, but most things taste the same to me. There are a few things we avoid generic of like pop tarts and oreo's, but we don't buy those things that often anyways. Try a few things in store brand like cream cheese or sliced cheese. You can slowly figure out what your family likes or doesn't like.
Going Without a List
This is another way to waste a lot of money. You need a list of everything you plan to buy. Figure out your meals, what you need to make those meals, and a few things for snacks and breakfast. Then when you get to the store, stick to your list.
Without a list, you will be more likely to not get enough meals or too many snacks. When I didn't make a list I would fill up my cart, but have very few meals. Within a couple of days, I would be back at the grocery store spending more money.
Don't let bad grocery shopping habits blow your budget. You can stay within your grocery shopping budget or even lower it with these money-saving tips and tricks. What bad shopping habits have you kicked?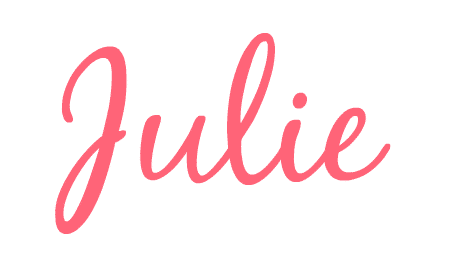 P.S. For more cleaning tricks and frugal tips delivered to your inbox subscribe
here!
---