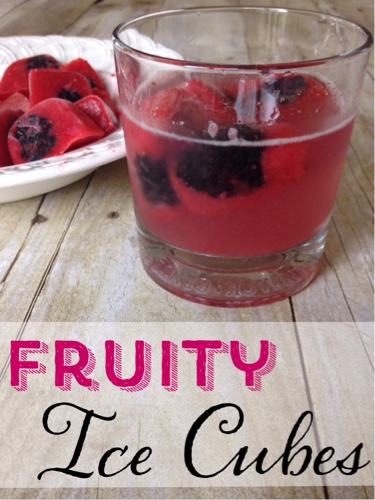 Looking for a fun and cool activity to do with the kids this summer? I made these fruity ice cubes with my son and they were great. They only take a few minutes to make and they add a perfect amount of fruit flavor to water or club soda. We love to add these to our drinks instead of buying flavored water. Having a barbecue or party? They also work great added to sprite with a splash of vodka for an adult drink. 🙂
Start by washing off your fruit. I used blackberries and strawberries, but just about any fruit would work.
Once the fruit has dried you will need to hull the strawberries.
Place all the strawberries in a food processor and pulse for about 1 minute or until the strawberries are completely puree.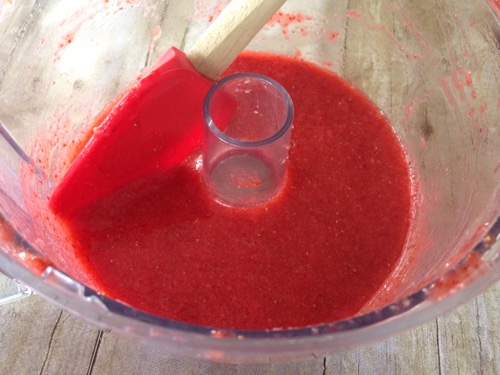 I used a small ice cube tray and filled each spot with one blackberry. You could do a couple of berries in each spot, however we were running out of berries.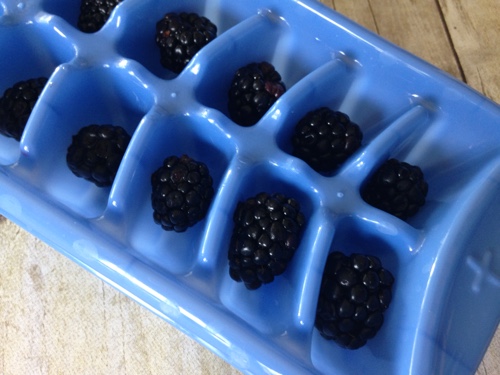 Then pour the strawberry purée over the blackberries until the ice-cube tray is full.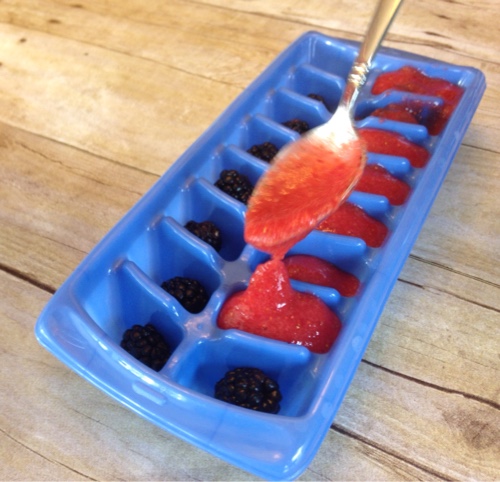 Once you have the ice-cube tray filled, place it in the freezer. It took about 4 hours to completely freezer my fruity ice cubes. When they are frozen, you can remove them from the tray and place in a bowl.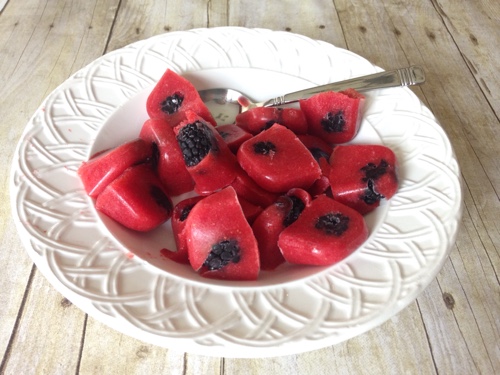 I love how these fruity ice cubes add just a touch of flavor to water or a mixed drink. Whether they are made for fun with the kids or served at a party they are sure to be a big hit. It's also a great way to use up a small amount of leftover fruit. Enjoy!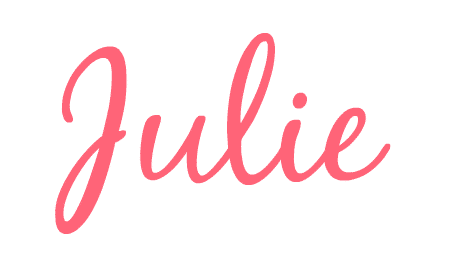 P.S. For more cleaning tricks and frugal tips delivered to your inbox subscribe
here!
---