I recently was asked by a reader about our banking and if we pay a monthly fee for each one of our bank accounts. I know I have mentioned before, but we have over 18 bank accounts that we manage. Ouch, no that could get expensive fast. Some banks do charge a monthly fee for each bank account. We actually don't use a bank, we use a credit union. I tend to generically say bank instead of credit union and you may be wondering what the difference is.
There are a few small differences between a bank and a credit union and those differences make the credit union the perfect fit for us. So if you haven't looked into credit unions much I would recommend it. The difference in banks versus credit unions could mean some extra cash in your pockets every month.
Monthly Fees
Most credit unions don't have any monthly fees associated with your bank accounts. This means that you are free to open up as many bank accounts that work for your family without paying fees. We have found that having a separate bank account for things like Christmas, vacations, and cars help us keep us sticking to our budget. Traditional banks often have a fee of around $5 a month for each account. With 18 different bank accounts, $5 a month fee would be huge!
No Minimum Balance
We pay cash for Christmas every year. I may buy things with a credit card leading up to Christmas, but we have the balance in our Christmas account to pay it off. In January after paying for everything our Christmas account is often very low. Luckily, our credit union doesn't have a large minimum balance.  Credit unions often have a very low minimum balance versus a $500-$1000 minimum balance at some banks.
Not-For-Profit
Credit unions are not-for-profit versus banks that are profit based. Because a credit union is not-for-profit the money that they make is returned to the members in lower fees, lower interest rates, and higher savings rates. Paying less on your loans and getting more interest on your savings is an easy way to save money.
Limited Access
The downside to a credit union is the limited access. Unlike banks that anyone can join, credit unions are closed to certain members. Often you need to work at a particular company to be able to join. If you are interested in joining a credit union but don't know where to find you can go here to find one. You can pull up all the local credit unions to see if you are able to join any of them.
Lower Interest Rates
Because the credit unions pass on the money that they make every year by lowering interest rates you can get a much better mortgage or car loan interest rate through most credit unions. Our family has almost always found the best rate for our mortgages through our local credit union. I love that we can get the best rate and stay local. Banks often have higher interest rates on their loans than the credit unions offer.
Although it may be  harder to find a credit union near you that you can join, I think they are worth a little bit of work. We have been so happy with the savings and the service that we get from our credit union. With some work, you can find the banking place that is right for you. Do you use a bank or a credit union?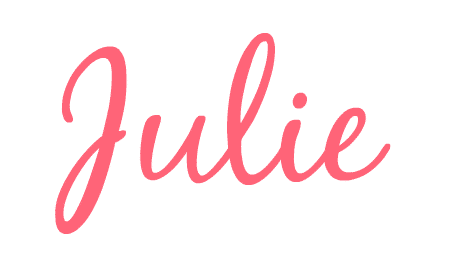 P.S. For more cleaning tricks and frugal tips delivered to your inbox subscribe
here!
---