It's a new year, which means a new budget and a fresh start. I love sitting down at the beginning of the year and planning our budget and financial goals for the year. It always seems like a great time to whip the budget back into shape. If your budget hasn't been working now is a great time to reevaluate. What seems like small little things can really cause big problems in your budgeting. Check out these 9 things that are busting your budget to really get the most from your budget this year.
No Emergency Fund
Every little thing that goes wrong can wreck your budget if you don't have an emergency fund. Something as small as an appliance repair will throw off your monthly budget if you don't have one. You can always start small with $500-$1000 and then slowly build up to 3 months income. With an emergency fund, you have a little more breathing room in your budget and won't feel panic at every small repair.
Impulse Buys
Anyone else a huge sucker for a great deal? It's so hard to pass up that wonderful deal that we end up impulse buying and throwing off our budget. I am so guilty of impulse buying. Before you grab that good deal ask yourself if it is something you really need or just something you want to buy. Little "deals" can quickly add up to big budget busters.
Food Waste
With a family of only 3 food waste is one of our biggest problems. Recipes and meal kits often make enough for 4. I save the leftovers only to find them in the back of the fridge weeks later. Get your grocery budget into shape by using up all the food you have before buying or making more. I know leftovers aren't always the most exciting, but they can really save you a lot of money each week.
Not DIYing
Before you pay someone to do it for you see if you can do it yourself. Pinterest has the most amazing DIY tips that can really save you money. I have saved so much just by making my own cleaning supplies. Whether you are changing your own oil or washing dry clean clothes at home you can be saving your family money by doing it yourself.
Emotional Spending
We have all had those awful days where even cooking dinner seems like too much to handle. Nothing sounds better than carry-out and a glass of wine, right? Unfortunately, acting on your emotions can really bust your budget. Everything from eating out to giving into kids because we feel guilty can bust your budget. It's that horrible keeping up with the Joneses idea. When you feel yourself thinking about emotional spending just take a step back and ask yourself if that is really what is best for your family.
Eating Out
Eating out is so much easier than making a meal and cleaning up after it. It also can be a huge budget buster. A $30 meal here and a $40 meal there suddenly adds up to a whole lot. If eating out is busting your budget try doing a little more meal planning or even freezer cooking. I love having a meal on hand to just reheat on busy nights.
Under Planning
Leaving out important categories in your budget will bust it in no time at all. The first year my husband and I were married we forgot to budget for Christmas! It wasn't until November when we started buying presents that it even occurred to us. Make sure you plan for events that are in the future like birthdays, Christmas, and vacations in your budget. You can see the 5 bank accounts that every family should have here.
Cable Bills
The average cable bill is over $100 a month now. That is crazy to me! If you are going over your budget every month dump the cable now and pick up Hulu or Netflix. You can start saving over $90 a month and still watch the tv show you love. It's an easy way to save money without a lot of sacrifices.
Not Monitoring Spending
You need to watch your budget from week to week. I sometimes can't remember what I had last night for dinner, let alone what I bought the last week. Make sure you are monitoring what you are spending and what is left in your budget.
By figuring out what habits are busting your budget you can stop them and get back on track for a successful year. What things do you have that bust your budget?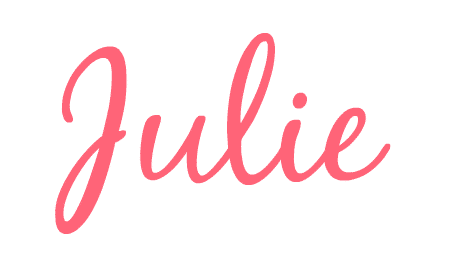 P.S. For more cleaning tricks and frugal tips delivered to your inbox subscribe
here!
---