Are you making a budget every month only to find out you can't stick to it? Do you have unexpected bills that you just aren't budgeting for? When I started budgeting with the envelope system I quickly realized there were things I wasn't including in my budget.
After years of using the envelope system I have noticed that there are things people tend to leave out of their budget. Sure, you include the big ticket items like Christmas and cars. But when it came to smaller items like donations or kids birthday parties are you feeling lost on how to pay? Check out these 7 things you're not including in your budget.
Car Expenses– Oil Changes, new tires, and other car maintenance can really add up. You may be making payments or saving up to buy a car, but don't forget to add some money in for the everyday car expenses.
Gifts – I was totally unprepared for how many birthday parties my son would be invited to when he was younger. It seemed like every month there were a couple of parties. At first I would just add a $10 toy to the cart when I went grocery shopping, but before long it really wrecked my grocery budget. We finally added a gifts section to our budget.
Entertainment– You will hate your budget from day one if you don't include a little bit of entertainment. Going to the movies may be to big of an expense, but can you afford $8 a month for Netflix? Maybe you can buy a yearly pass to a state park or a zoo. Finding a way to have some entertainment can make a tight budget more bearable.
Donations- Are you constantly buying things from neighborhood kids selling stuff? Then you may want to have a spot for donations in your budget. All those small donations and purchases can really add up and be a budget buster.  If you don't learn how to say no or set aside money for buying things it will cause problems with the budget.
School Expenses-All the things that kids need to go back to school can really add up. You often have clothes, book bags, and other items. My son's book fees are often $200-$300, plus this year he needed a iPad. By including a section in your budget for school expenses you can save all year long to make sure you don't get hit with some unexpected bills in August.
Medical Bills-When you are making out your budget remember to include the monthly medical bills you have, such as prescriptions. If you wear contacts or glasses make sure you include them in the budget. Most of all, make sure you include extra in the budget for any unexpected medical bills. Trips to the hospital or ER are never fun, but knowing that you have the money to cover the visit will at least make it less agonizing.
Household Maintenance-If you own your own home you need to make sure to include some money for home maintenance. Even newer homes can still have maintenance costs. Our 20 year old house has had new windows, roof, furnace and water heater in the last couple years. By putting aside a small amount of money each month you can make sure that regular maintenance can be done on your home.
By adding these things in your budget you can make sure that each month runs smoothly and you don't have those unexpected bills. Suddenly a $200 bill that is paid once a year doesn't seem so overwhelming when you just need to save $17 dollars a month. By planning ahead you can have a budget that works for you and your family.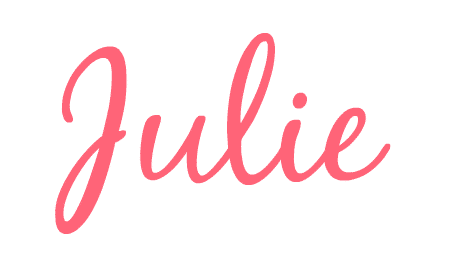 P.S. For more cleaning tricks and frugal tips delivered to your inbox subscribe
here!
---