Winter is officially here! Although I love to have a snow day every once in a while, winter is not my favorite season. I find myself so tempted to just turn on the t.v. and let my son veg out all day. Since I don't want our whole Christmas break to go by without doing some fun things, I decided to come up with some fun and frugal winter activities.  Check out these 25 winter boredom busters to get your kids up off the couch and off having fun.
Build a Snowman- I love building a snowman when we get snow. It is such a fun activity to do as a family.
Put on a Play-It's so much fun to see what crazy ideas kids will come up with when they put on a play. They can write a play and then put it on for the whole family to enjoy.
Build an Obstacle Course-You can build an obstacle course indoors or out. Use chairs, pillows, and furniture to make a crazy obstacle course. If you want to build one outdoors you can use fallen sticks or branches to make a maze or obstacle course.
Paint the Snow- Grab some spray bottles, put on some old clothes and go paint the snow. Just fill the spray bottles up with water and add some dye. The kids will have a blast making artwork in the snow.
Build Something Together– both Lowe's and Home Depot have free kids workshops on certain days. Sign up and build something together.
Make Maple Syrup Candy- Every year we make maple syrup candy as soon as it snows. It is so delicious and easy to make.
Go For a Hike-I love going for a hike in winter. There is nothing like the forest when it's snow covered.
Tap Maple Syrup-We have a local park that will let you tap the maple trees for maple syrup. This is such a great activity for the kids. It's only a couple of dollars and you get to take home some syrup.
Build a Gingerbread House-Be creative and build a gingerbread house or be competitive and have a contest.
Make Some Indoor S'mores- When it gets too cold outside you can move your  s'mores making inside. Try making them in the fireplace or oven.
Build a Bird Feeder-Use some pine cones and cover them with peanut butter and then roll in bird seed. The birds will love them.
Make Ice Lanterns-This is one of my son's favorite snow activities. It is so fun to play outside at night with the ice lanterns.
Play Charades- Charades is a great family game to play. We often laugh so hard we are crying when we play charades.
Have an Indoor Camp Out-It may be too cold outside for camping, but try setting up the tent in the living room and have an indoor camp out.
Blow Ice Bubbles-The trick with blowing ice bubbles is that it needs to be extremely cold. If it's below 32 degrees the weather should be perfect.
Go on a Winter Scavenger Hunt- You can look for animal tracks in the snow, bird nests, and pine cones. Kids will have a fun time going on a scavenger hunt.
Catch Snowflakes– you can catch snowflakes and look at them with a magnifying glass. It is amazing to see all the detail.
Star Gaze-The cold weather makes the sky clearer at night, making it perfect for star-gazing.
Play Simon Says-If you have more than three people you can play simon says. It's a fun game for all ages.
Go Sledding-What kid doesn't love sledding in the snow? Grab a sled and hit the slopes.
Have a Winter Picnic– pack some hot soup, hot cocoa, and some warm blankets and have a winter picnic.
Have a Tea Party- Make some tea and cake and have a fun tea party.
Head to a Museum-Check out a local museum. Visiting a museum can be a great way to spend a cold, winter day.
Watch a Movie-Pop some popcorn and put in a good movie. We love to have a pajama day while we watch our movies.
Read a Book Together– I love reading the Laura Ingalls Wilder books to my son when he was younger. It's so much fun to pretend what it would be like to live back in Laura's day.
The cold weather doesn't mean you need to stay indoors all day or lay around. You can have a great time no matter the weather. What are your favorite winter activities?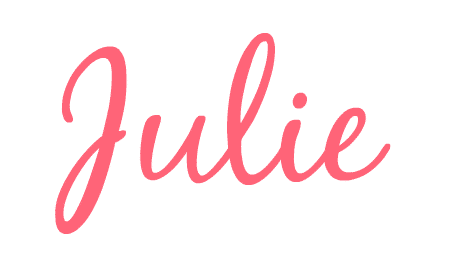 P.S. For more cleaning tricks and frugal tips delivered to your inbox subscribe
here!
---