Has summer just started and your kids are already getting bored? Maybe it's a raining day and you feel like there is nothing to do. Summer doesn't have to be spent in front of the t.v.
There are lots of frugal activities that you can do whether it's raining or the sun is shining. Check out these 25 fun and frugal activities to beat summer boredom.
Go to the park

– the park is a great place to go on those nice sunny days. Pack up a snack and head to one. We even have a couple of parks in our town that have splash pads. My son loved to play at them when he was little. They are great for all ages.
Build a fort

– grab a couple of blankets and flashlights and use them to build a fort under a table or desk. This can be a fantastic way to spend your time during a storm.
See a movie

– there are some great free and cheap movie programs. Check out your local theater to see if they have one.
Head to the library

– libraries aren't just books anymore. They often have lots of computer games and movies. Plus they usually have a fun summer reading program. You can often earn coupons or free gifts for more summer activities.
Play in the sprinklers

– kids love running in the sprinklers. Have some friends over and play some games in the sprinklers. This is wonderful on those hot days of summer.
Go Bowling

– there is a free program for kids you can check out here. All you need is the shoe rental. This can be a perfect rainy day activity.
Go Geocaching

– my son loves geocaching. It's an inexpensive activity that is fun for all ages. You can find close by caches and ride your bike, or jump in the car and explore some caches further away.
Ride a bike

– jump on your bikes and go for a ride. We love to ride our bikes to get ice cream. It's a fun inexpensive treat.
Make giant bubbles

– Kids of all ages love this! You can make a giant bubble maker with just straws and string. Check out how to do it here.
Have a water balloon fight
Go to a museum

– I am amazed at the museums I have found that are only $1 or $2 to get in. Visiting a museum is a great way to spend a stormy day.
Go to a kid's workshop

– both Lowe's and Home Depot have free kids workshops on certain days. Sign up and build something together.
Play with sidewalk chalk

– You can use sidewalk chalk to make a twister game, hop scotch, or tic tac toe.
Go Skating

– kids can skate for free all summer long with this skating program.
Build a bird feeder

– you can use an empty roll of toilet paper and coat it with peanut butter and bird seed. The kids can have a contest to see whose feeder the birds eat from first.
Make some smore's

– I love sitting out on our back porch at night eating smore's. It's a yummy easy dessert for summer.
Plan and cook a meal together

– my sister and I always had fun planning and cooking meals together when we were kids. Plus it gets you out of cooking. 🙂
Put on your swimsuit and play in the rain

– kid's love splashing and playing in puddles. If it's not stormy out just let them play out in the rain.
Create and act out a play

– Let the kids plan the it all out and then put on a play. You can even make some popcorn and drinks.
Make kick the can ice cream

– kids will have a blast making their own ice cream.
Have a camp out in your backyard
Make your own kites

– use straws and grocery bags to make your own kites.
Don't spend another summer lying around doing nothing. Try one of these boredom busting activities today and have a fun-filled summer. What are your favorite activities to do with the kids?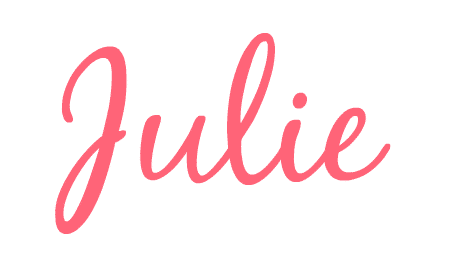 P.S. For more cleaning tricks and frugal tips delivered to your inbox subscribe
here!
---