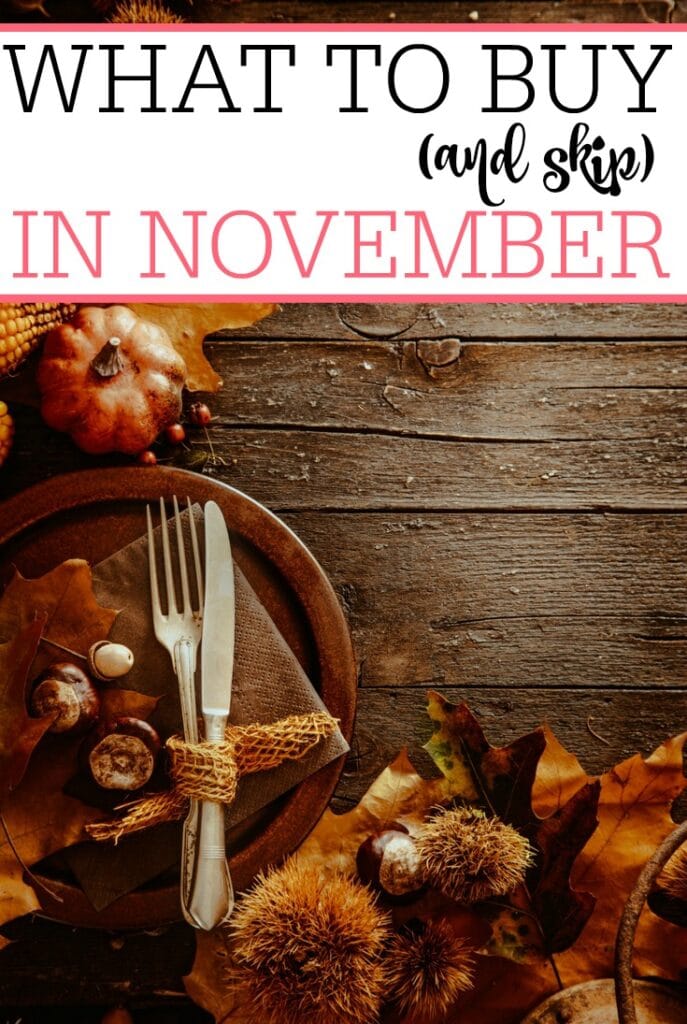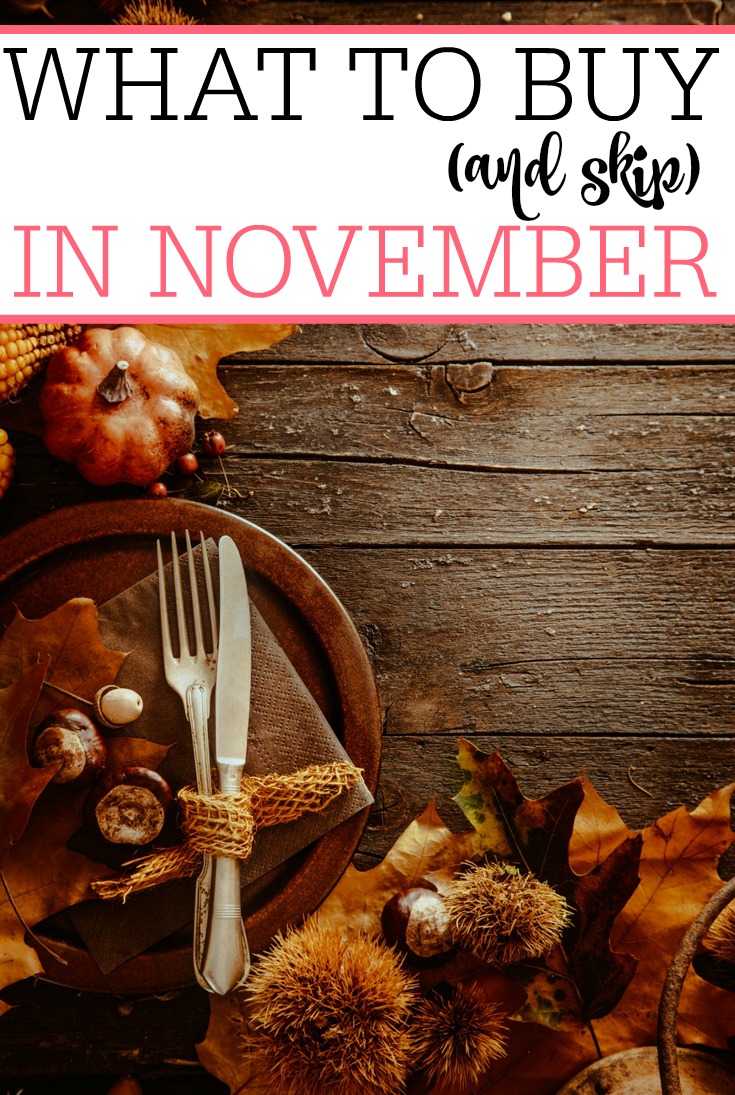 One of my favorite (and the easiest!) ways to save money is by stocking up on foods when the prices are at their lowest. I can buy foods for 50-60% of their regular prices. The best part about stocking up when things are on sale is that it doesn't take a lot of my time. Just buy a few extra of something when it is on sale to really save money on your grocery bill.
November will have some really great deals. There will be some Black Friday deals after Thanksgiving, plus lots of sales on foods before Thanksgiving. I love to stock up on clearance pumpkins after Halloween. Check out what to buy (and skip) in November.
Seasonal Produce
Winter is here and there aren't always a lot of fruits in season. However, you will find pumpkin, winter squash, cranberries, sweet potatoes and pears in season. I love buying pumpkins after Halloween to freeze.  They are easy to bake and then puree them and store them in bags. You can see how to do that here.
Foods
With Thanksgiving just around the corner, we will see so many fantastic deals on baking goods. Flour, sugar, chocolate chips, oil, etc. I buy all of my baking supplies in November when prices are at the lowest. Most of the baking supplies have a long shelf life so you can stock up for the whole year.
Stores will also be having fantastic deals on canned goods. You can stock up on canned soups and stews for an easy meal. I can usually find soups for around $.30 a can this time of year. Canned vegetables will also be on sale. You can stock up on green beans, corn, and other veggies.
Other Items
Costumes and decorations from Halloween will be on clearance. If your kids trick or treat you can save money by purchasing a clearance costume for next year. You will also find clearance candy. Stock up for next year or just grab some good deals for extra candy around the house.
We have Black Friday directly following Thanksgiving. Although not everything you see is a deal, there are usually some good deals on electronics. Stores will have amazing TV and computer deals just to get you in the store. If you have been planning on buying one now can be a great time to pick one up.
Skip
Although it may be tempting to go out and start buying Christmas decorations it's not the best time. Hold off on any Christmas decorations or themed stuff until closer to the holidays. Usually, stores start putting Christmas stuff on better sales about a week before. Or you can save even more money by waiting until after Christmas.
So grab a couple of great deals this month to really save some extra cash. What do you plan on stocking up on in November?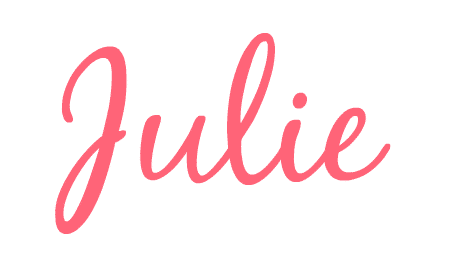 P.S. For more cleaning tricks and frugal tips delivered to your inbox subscribe
here!
---
Free Printable!
Keep track of the best things to buy every month with this simple printable