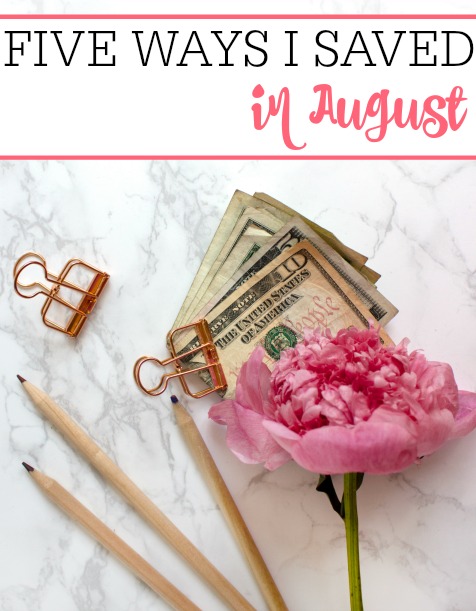 August was an exciting month here for us. My kiddo started back to school in the beginning of August. It's hard to believe that I have a sophomore in high school. He has been plenty busy between school and drivers ed, so I am finding lots of time to take care of things I got behind on this summer. This tends to be a more expensive month for us with back to school stuff due, but I still found plenty of ways to save.
Stocked Up On Meats & Raspberries
If you follow me on Facebook you know that I found some really good deals on meats. I picked up a couple of pounds of chicken and ground beef for under $15. I then cooked and shredded the chicken. The ground beef I made into patties using my favorite recipe. Then I froze all of the meats to use for nights when we are busy. It's a great way to save a little extra money.
I also stocked up on raspberries while they were on sale. I found them for $.50 a pint which is a great price here. I bought 10 pints of raspberries and we ate a few pints on the first couple of days and then I froze and dehydrated some more of them. The dehydrated raspberries will be easy to add to some granola and yogurt as a quick breakfast.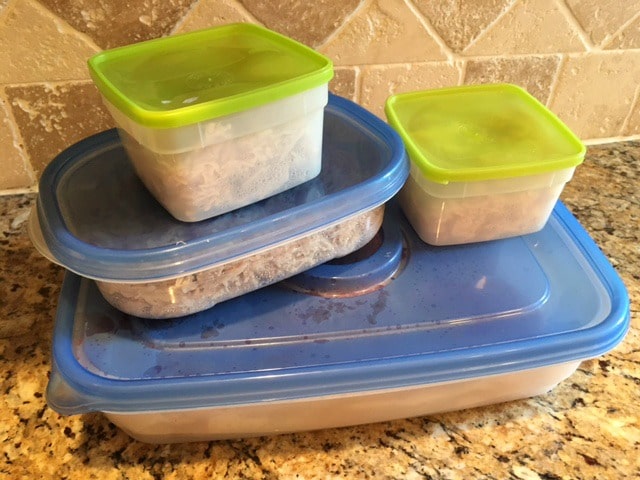 Fixed A Car
The alternator went out in my son's car. It's not a big deal because we have 2 other cars. We were going to take it in to have the alternator replaced, but my kiddo asked if he could replace it instead. My husband and son spent about 2 hours one afternoon watching videos on how to do it and replacing it. We saved about $200 having them do it instead. As you can see in the picture below he got pretty dirty doing it, but he seemed to enjoy it.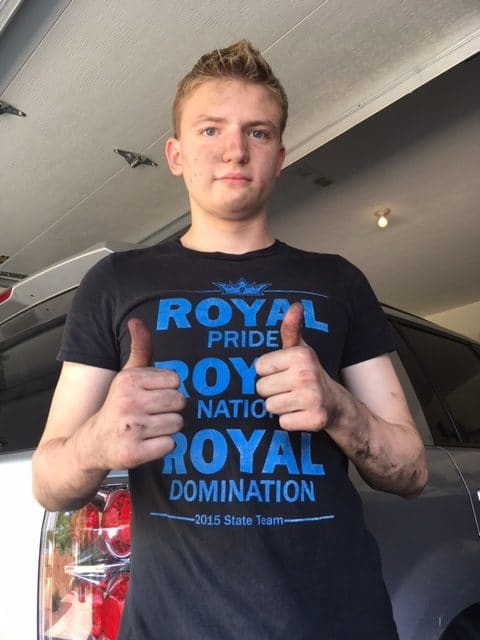 Used Some Coupons
My son needed a special calculator for his math class that was over $100 online. Luckily I found one at Staples for only $85. Plus, I had a $10 off coupon I was able to use on it too. It only took a few minutes to go to Staples and we saved around $25.
Filled Some Large Prescriptions
We have new insurance and if we do mail in prescription we can get 3 months of prescriptions for the price of 2 months. My husband and I were happy to spend a few minutes one weekend to get the prescriptions moved. We will end up saving at least $100 a year. I love when we can easy ways to save like this.
Went To The Fair For (almost) Free
I love going to the state fair every year. It's fun to see all the animals and exhibits. Our fair is $12 a person to get into so I waited until they had the free coupons in the paper to go. I did have to buy a paper at $1 each, but that is much cheaper than $12 a ticket. I also found a free coupon for a milkshake. My niece was perfectly happy to get a free milkshake when we went. Plus, since I had bought some tickets for my sister she bought me lunch, so it was a free day all around.
How was August for you? Did you find plenty of ways to save money? I would love to hear how you saved this month.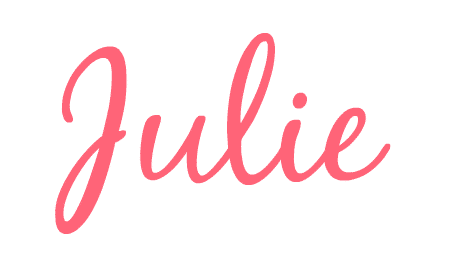 P.S. For more cleaning tricks and frugal tips delivered to your inbox subscribe
here!
---
Join the newsletter
Sign up to receive our free newsletter and a free eBook "The Best Homemade Cleaners"