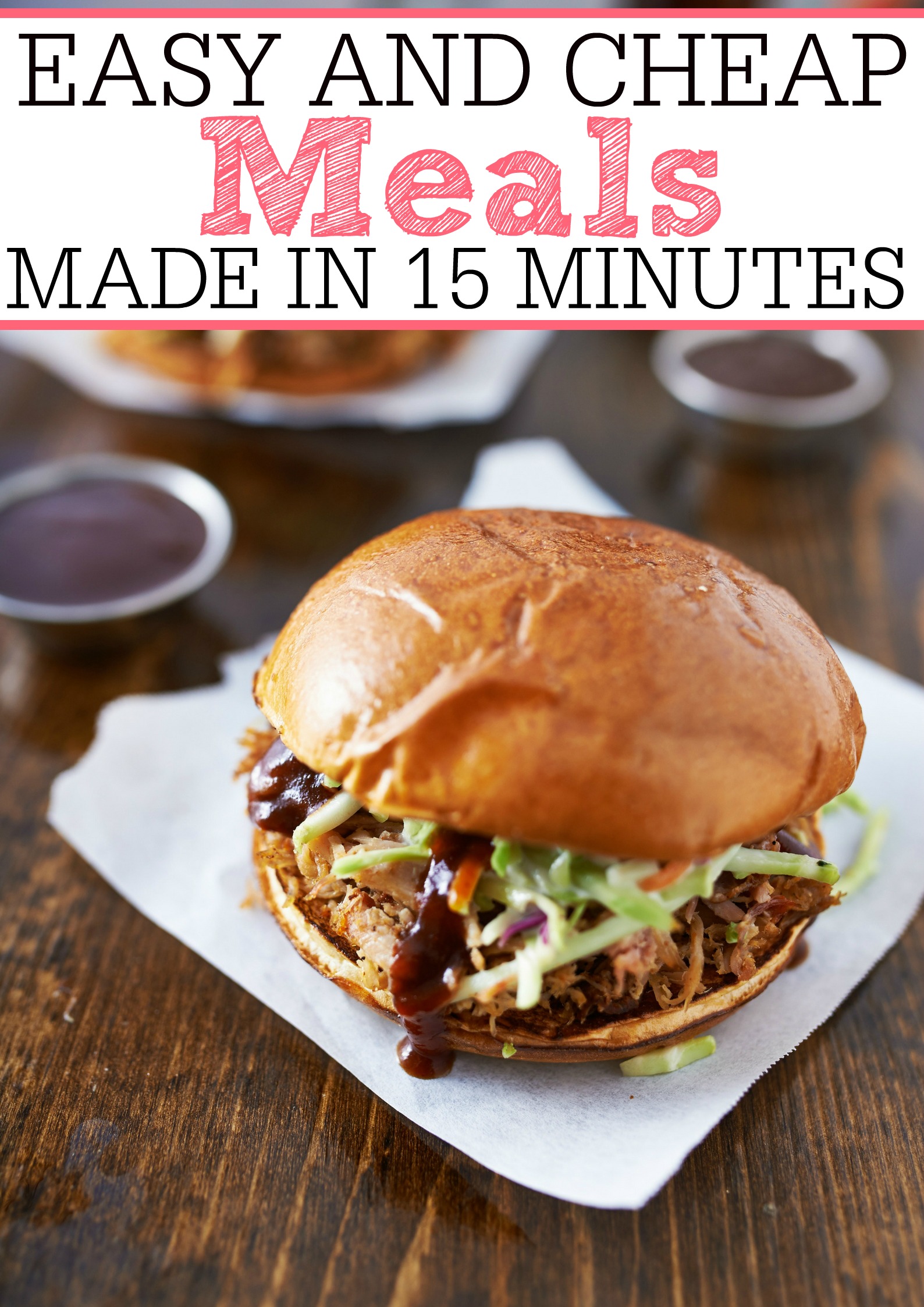 Sunday nights is one of my favorite nights to cook dinner. We usually don't have plans and I spend the evening cooking a nice meal and enjoying a glass of wine. My husband often cooks with me and it is relaxing just the two of us. Then we all sit down as a family to enjoy a nice dinner.
However, Sunday is one of the only days of the week that we are able to do that. Between carpool, swim meets, and meetings our evenings are often rushed. We hurry to get dinner on the table so I can get the kiddo off to bed. As much as I would love to rely on carry-out or going out to eat it just doesn't work into our budget. I have however learned there are a couple of meals I can quickly and easily make to get dinner on the table.
If you too have crazy busy evenings you will love these easy and cheap meals made in 15 minutes. Most only take a few minutes to throw together and your family will love them. Plus, they are fairly inexpensive to make. Much cheaper than getting carry-out.
Tacos 
Tacos can be very easy to make as a quick meal. I usually cook 3-5 pounds of ground beef in a crock pot and freeze it when I can find it on sale. Then I can defrost a pound of meat, add in the season, and cook the shells in under 10 minutes. You could also use shredded chicken or shrimp for a quick and easy taco.
BBQ Sandwiches
BBQ Sandwiches are my new favorite quick meal. I buy chicken breasts when they are on sale and shred them. I usually freeze the shredded chicken. Then I can quickly pull some shredded chicken out of the freezer, add BBQ sauce and serve with coleslaw and a bun. It's a cheap and very easy meal.
Breakfast
Breakfast is one of those perfect meals for the nights that you don't feel like cooking. I like to make some omelets with eggs and whatever leftover meats we have in the house. I also always keep some pancake mix on hand to make up some quick pancakes with the eggs. The whole meal costs under a couple of dollars and my family loves it.
Rotisserie Chicken
I love picking up a rotisserie chicken from the store as a quick & easy meal. I can get one for $5 and serve some rice with it. The best part about using a rotisserie chicken is that we always have plenty left over. I can usually stretch a rotisserie chicken to last around 3-4 meals so it ends up being very frugal.
Baked Potatoes
If you need a quick and easy meal try baked potatoes. You can either cook them quickly in the microwave or if you plan ahead you can make them in the crockpot. I like to use leftover meat like taco meat or rotisserie chicken for the toppings on the baked potato. Add a little cheese and sour cream and you have an easy and cheap meal.
Quesadilla
I almost always have a pack of flour tortillas in the fridge. I add some shredded cheese and leftover meat to make some quesadillas. I usually use our George Forman to cook up the quesadillas. They are easy and delicious.
Pasta
Keeping a box of pasta and spaghetti or alfredo sauce on hand makes it easy to make up a quick meal. Just boil the pasta and add in the sauce. You can add some meat if you like or just keep it vegetarian. I like to serve with a side salad for a complete meal.
Pizza
To make up quick pizzas I keep naan bread on hand. We use some garlic butter instead of pizza sauce and add whatever veggies and meats we have in the house. Just bake in the oven at 400 degrees for about 5-6 minutes for a quick and easy meal.
Tuna Mac
If you have a can of tuna and a box of mac and cheese you can quickly make up some tuna mac. Just make the mac and cheese and stir in the drained can of tuna. You can either serve like that or place in a casserole dish and bake for a few minutes with some french fried onions on top. It's a very cheap meal and a great way to get your kids to eat some fish.
Looking for some more quick and easy meals? Check out my favorite meals to make with a rotisserie chicken. You can also check out My FreezeEasy. They teach you to make 10 freezer meals in under 1 hour! Plus, you get new recipes to try every month. They even offer gluten free. Just head over here to check them out. Cooking meals your family loves doesn't have to take a lot of time. What are your favorite quick and easy meals?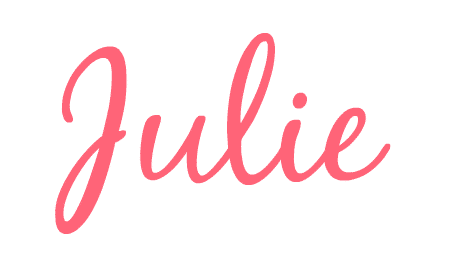 P.S. For more cleaning tricks and frugal tips delivered to your inbox subscribe
here!
---
Join the newsletter
Sign up to receive our free newsletter and a free eBook "The Best Homemade Cleaners"